2016 Chrysler 200

The 2016 Chrysler 200 is a mid-size sedan that brings a long list of benefits to the table, including a roomy, high-class cabin, modern tech features, and a smooth, capable ride. After a redesign last year, the 2016 Chrysler 200 is a major competitor in this crowded segment. You'll love how the cabin combines interior luxury with modern tech features – including cutting-edge safety systems. When you hit the highway, the Chrysler 200 glides into traffic effortlessly.
2016 Chrysler 200
Inside, the 2016 Chrysler 200 offers sleek, modern design and major creature comforts. A recent redesign makes this mid-size sedan is a standout in this competitive class. As you cruise around town, you'll enjoy expansive, supportive cushioning and excellent visibility. Backseat passengers also have access to quite a bit of head- and legroom. Niceties like leather upholstery take passenger comfort to the max. Finishing touches – like the real wood inlays – give the Chrysler 200 an air of luxury. The trunk provides 16.0 cubic feet of cargo space, so you have ample room to transport everything from school bags to golf clubs.
The updated 2016 Chrysler 200 is also big on high-tech convenience features. With the 8.4-inch touchscreen infotainment system, you'll always be connected on the go. Its menus are intuitive and always easy to use, giving you quick access to smartphone integration features like hands-free calling. Plug your smartphone into the USB port to keep it ready for action. To charge larger devices from the road, simply plug them into the Chrysler 200's 115-volt power outlet.
This contemporary mid-size sedan puts passenger protection first. In government crash tests, the Chrysler 200 earned a perfect five-star rating for overall protection. The Insurance Institute for Highway Safety named it a Top Safety Pick +. The IIHS also gave the 200's forward collision warning and automatic braking system a rare "Superior" rating. The Chrysler 200 provides additional safety systems designed to monitor your surroundings and alert you to potential danger, including the blind-spot warning system with rear cross-traffic alert. The rearview camera gives you an excellent view of your driveway, which displays on the 200's central infotainment screen whenever the car is in reverse.
Under the hood, the Chrysler 200 uses a 2.4-liter four-cylinder engine to churn out 184 horsepower and 173 pound-feet of torque. In addition to excellent acceleration, this engine also provides impressive fuel economy, with 23 city/36 highway mpg. If you crave an even sportier performance, check out the 3.6-liter V6 engine. It's rated for 259 horses and 262 pound-feet of torque, supplying ample athleticism and on-road excellence. With all-wheel drive, you'll enjoy improved traction over wet winter roads. The V6 engine also lets you switch to Sport mode, which enhances engine and transmission responses for world-class performance.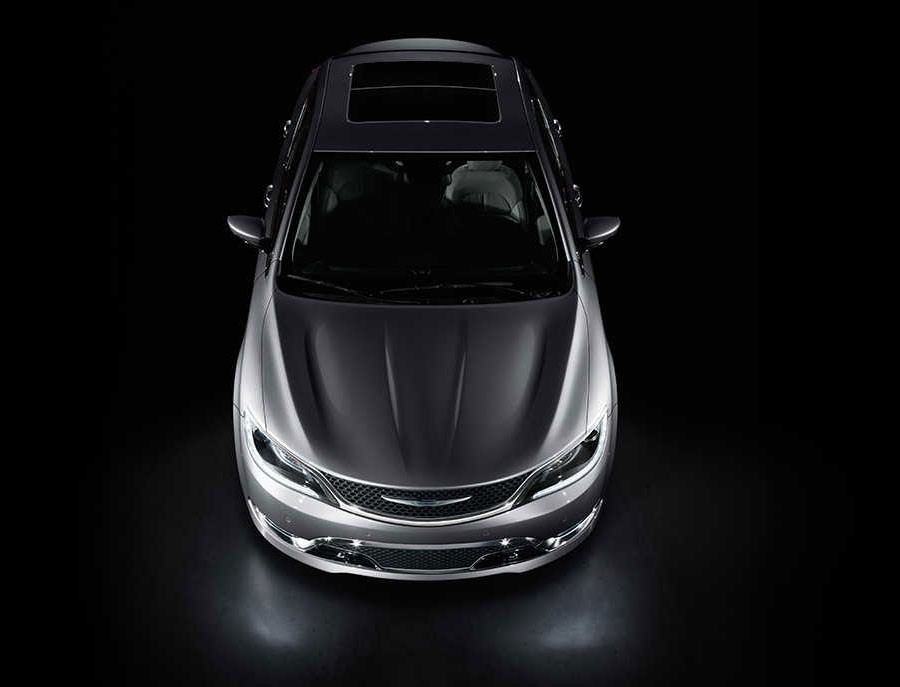 200 C
If you want all the best the Chrysler 200 has to offer, look no further than the 200C. Not only is it stocked with exclusive luxuries like leather upholstery and a six-way power front passenger seat, but it also lets you choose from a long list of modern infotainment features. These include a 115-volt power outlet and an upgraded nine-speaker sound system.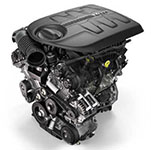 Modern Fuel Economy
Save big at the pump when you choose the Chrysler 200.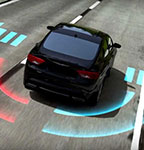 Blind-Spot Monitoring
High-tech safety features warn you of potential danger.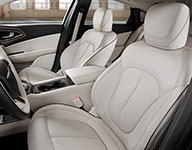 High-Class Comfort
Inside, this sedan takes luxury to the max.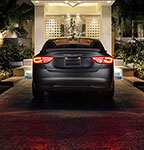 Rearview Camera
Enjoy an excellent view as you back out of your driveway.
Conclusion
The 2016 Chrysler 200 is a premium mid-size sedan, popular for its spacious cabin, modern technology, and fuel-efficient ride. When you choose the V6 engine, you'll enjoy a truly sporty ride and standout features like all-wheel drive. Inside, the Chrysler 200 is stocked with contemporary comforts and conveniences, including the excellent Uconnect infotainment system. Modern safety technology boosts driver vigilance and always maintains high standards in protection. Come in and take the 200 out for a test drive today.