2016 Dodge Ram 1500 vs Chevrolet Silverado 1500

The 2016 Dodge Ram 1500 and the Chevrolet Silverado 1500 are among the most popular full-size pickup trucks on the road. Both offer substantial towing and hauling capabilities, multiple powertrain configurations, and a range of cabin and bed sizes. If you're trying to decide between the two, we've created this side-by-side comparison just for you. Check it out before you make a final decision.
2016 Dodge Ram 1500 vs Chevrolet Silverado 1500
Power and Performance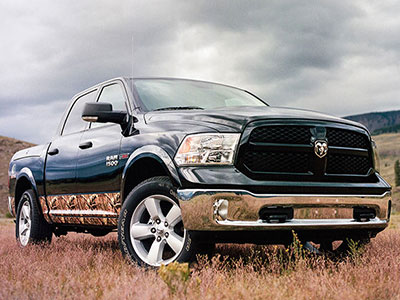 The 2016 Dodge Ram 1500's base engine surpasses that of the Silverado. The 3.6-liter gasoline V6 offers 305 horsepower and 269 pound-feet of torque. If you require massive power, the Ram 1500 delivers with its unique diesel engine. The turbocharged 3.0-liter diesel V6 generates 240 horses and 420 pound-feet of torque to provide maximum towing performance.
Under the Silverado hood, the base 4.3-liter V6 engine produces 285 horsepower and 305 pound-feet of torque. The line's most powerful engine is a 6.2-liter V8, which is rated for 420 horses and 460 pound-feet of torque.
Work Capabilities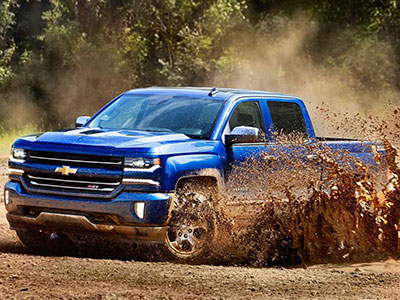 Here the Silverado has the edge. Depending on powertrain and body configuration, this pickup can tow max loads of 12,000 pounds. When you choose four-wheel drive, it's easy to access even the remotest work sites.
Still, the Ram 1500 isn't far behind. When you choose the diesel V6, you can tow up to 9,210 pounds. The gasoline V6 hauls the model's biggest payload – 1,890 pounds. However you look at it, the Ram 1500 is designed to fulfill major towing and hauling jobs.
Safety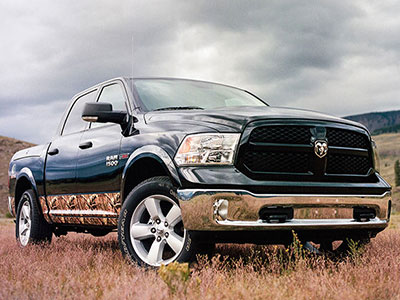 Here we like the 2016 Dodge Ram 1500, which offers everything from strong braking performance to emergency telematics. The Uconnect Access system solves unexpected problems, thanks to features like stolen vehicle tracking and an SOS button. The rearview camera keeps you from colliding with any foreign objects in your path.
The Silverado puts up a good fight in this category. Its OnStar system is ready for anything, with features that include 24-hour roadside assistance. In government crash tests, the Silverado earned a perfect five-star rating for overall protection, giving you extra peace of mind on the highway.
Interior Comfort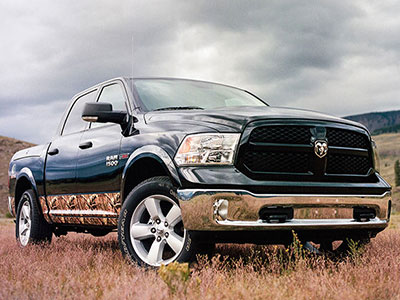 Inside, the 2016 Dodge Ram 1500 offers best-in-class luxury. With features like wood trim and premium leather upholstery, the Ram 1500 certainly delivers an upscale ride to work. Choose from a range of cabin sizes – regular, extended, and crew – for the passenger space you crave.
The Silverado 1500 cabin is a close second. It provides high-quality materials and plenty of soft-touch surfaces. The crew cabin is especially spacious, making the perfect family hauler. You can choose between bench and bucket front seats for the experience you prefer.
Learn More about the Dodge Ram 1500

Both the 2016 Dodge Ram 1500 and the Chevrolet Silverado 1500 are full-size trucks that provide strong powertrains and substantial hauling capabilities, but we prefer the Ram 1500 overall. Inside, there's no trunk that's more luxurious. Seating is so refined and supportive that you'll never want to leave. When it's time to hit the road, safety features provide ample peace of mind. Finally, the Ram's excellent engine options supply the power you need to tow and haul incredible weight. Feel the power of the Ram 1500 on a test drive today!