2016 Dodge Ram 3500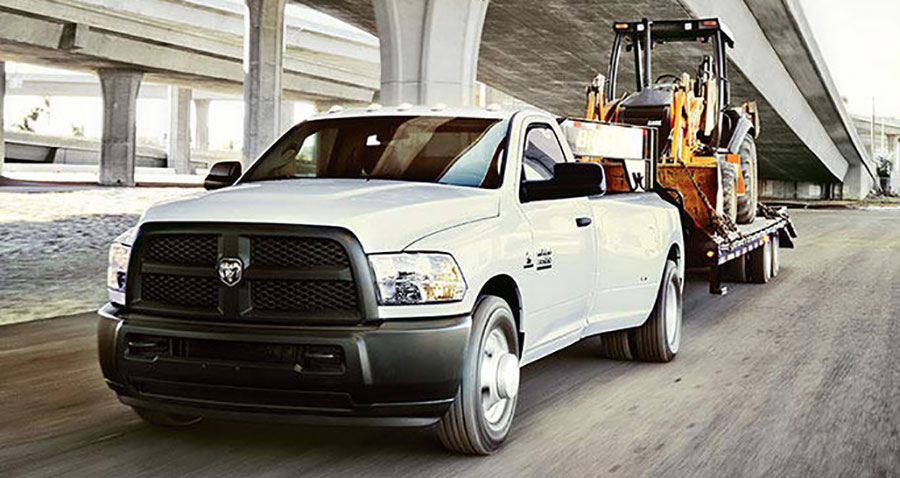 The 2016 Dodge Ram 3500 is a heavy-duty truck with all the right moves – including rugged off-road capabilities, luxurious cabin options, and innovative, work-friendly features. Choose from a range of Hulk-like engines designed to tow and haul massive weight. Inside, the Ram 3500 is among the most spacious, refined heavy-duty trucks out there. This truck is also big on tech features, including the attractive Uconnect central infotainment system, to help you make the most of your ride.
2016 Dodge Ram 3500
When you need a capable ride, there's no better option than the 2016 Dodge Ram 3500. This heavy-duty pickup truck tows and hauls more than any other vehicle in its class. Buy new to customize the Ram's powertrain to suit your needs. Choose from a range of engine and transmission options, including the Cummins 6.7-liter turbodiesel inline six-cylinder engine. When combined with the heavy-duty Aisin six-speed automatic transmission, the turbodiesel engine generates 385 horsepower and 900 pound-feet of torque. Depending on configuration, a Ram 3500 with this engine can tow up to 31,210 pounds. For maximum hauling duty, check out the 6.4-liter V8 engine, which gives you the power to haul up to 7,390 pounds.
In addition to superior power, the 2016 Dodge Ram 3500 provides ride comfort like no other heavy-duty truck. It's built to tow and haul major loads, but, even with an empty bed, the Ram 3500 remains composed and refined. Steering is highly responsive, so it's always easy to maneuver around town. Choose four-wheel drive for rugged off-road performance, which is sure to come in handy on the job. At highway speeds, the Ram 3500 cabin remains hushed, so you'll enjoy a quiet ride to work.
Dodge takes safety seriously, a fact that's readily apparent in the Ram 3500. Use the rearview camera to glimpse any obstacles in your path as you back out of tight spots. The cargo-area camera lets you keep an eye on items in the truck bed. Adjustable pedals enhance driver comfort and control. The tire-pressure monitoring system lets you get inflation just right, maximizing performance and fuel economy. Antilock disc brakes provide ample stopping power, which comes in handy when you're hauling max loads.
If you've got your heart set on a luxurious ride to work, you've come to the right place. The Dodge Ram is well known for its best-in-class cabin offerings. Choose from a range of styles – two-door regular, four-door crew cab, and four-door jumbo crew – for the passenger space you require. The Ram's jumbo crew cab, known as the Mega Cab, is especially striking with its expanded legroom and reclining rear seatbacks. It's the perfect pick if your Ram 3500 will double as a family-friendly ride.
Besides rich interior comfort and space, the Ram 3500 delivers cutting-edge tech features. The Uconnect system offers easy smartphone integration, so you can make hands-free calls and texts from the road. Its 8.4-inch touchscreen interface provides crisp graphics and intuitive menu structure, making it very easy to use. The Uconnect's voice command technology lets you alter settings without looking away from traffic.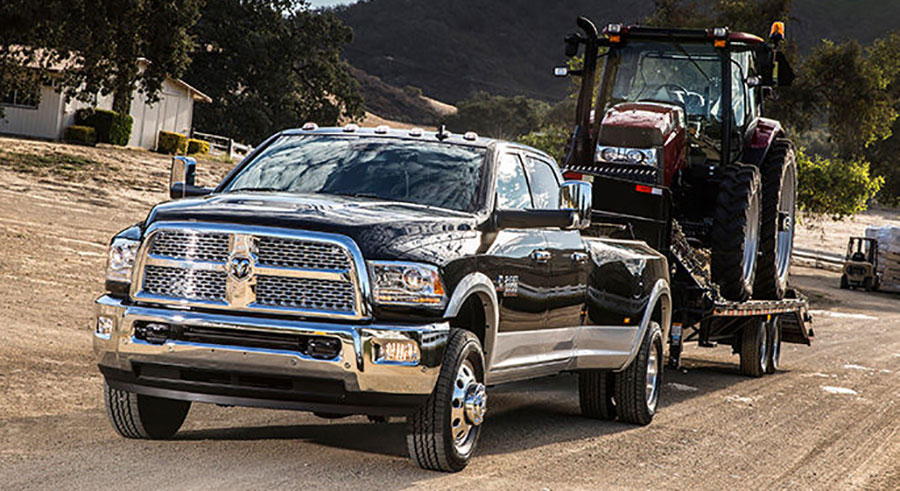 Ram 3500 Laramie Limited
For an extra dose of style and interior luxury, check out the Laramie Limited. Outside, monotone paint, extra chrome trim, and color-keyed bumpers set this model apart from the pack. The Laramie Limited also increases utility, with features like bedside storage compartments and an adjustable bed divider. Inside, special black leather upholstery offers true style and maximum passenger comfort.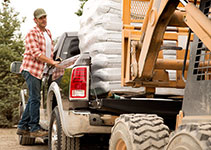 Best-in-Class Payload
Haul max loads of 7,390 pounds.

Sophisticated Cabin
Head to work in complete comfort and style.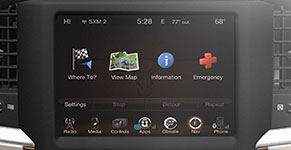 Uconnect
Features like smartphone integration and navigation are always close at hand.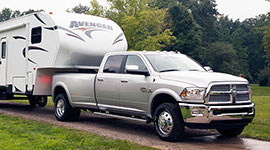 Supreme Tow Ratings
The Ram 3500 is built to tow up to 31,210 pounds.
Conclusion
For supreme towing and hauling power, there is literally no better option than the 2016 Dodge Ram 3500. This heavy-duty truck also offers supreme on-road comfort, with a smooth ride and plush, spacious cabin configurations. Upscale features – including leather upholstery and the cutting-edge Uconnect infotainment system – deliver wide-ranging passenger comfort and convenience. High-end safety features provide the most in passenger protection. Take the Ram out on a test drive today!