2017 Chrysler 300 vs Chevrolet Impala

Though large sedans are not the most popular vehicle at the moment, that doesn't mean some seriously good ones aren't available right now. Two that approach the segment from different perspectives are the 2017 Chrysler 300 and the Chevrolet Impala. So, let's look at these two in a little more detail to see which one comes out on top.
2017 Chrysler 300 vs Chevrolet Impala
Styling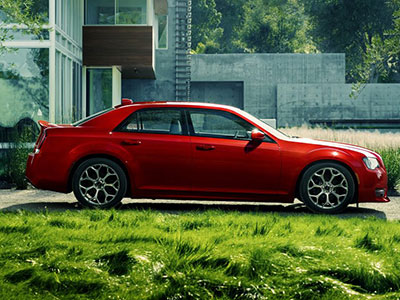 At a time when cars from either side of the Atlantic are becoming more similar than they've ever been, the 2017 Chrysler 300 retains an unashamedly traditional America style that's now becoming charmingly retro. It's big, brash, and bold–and many love the 300 precisely for this reason.
The Chevrolet Impala looks like an expanded version of all that's good in the midsize sedan segment. Unlike its predecessors, this latest Impala is sleek, crisp, stylish, and bordering on sporty. There are even hints of German luxury styling here and there with the Impala. These two vehicles are very different, but for its confident American styling we're giving the nod to the Chrysler 300.
Features and Equipment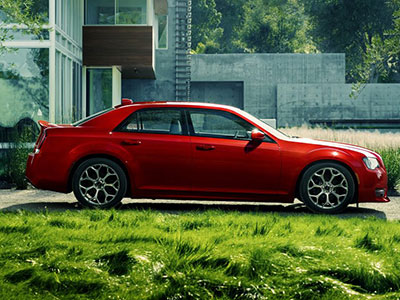 Although neither of these two are true luxury models, large sedans are expected to come well-equipped. You'll find no less than eight different models in the 300 lineup and, with the available options, you're likely to find almost any feature you can imagine. The Uconnect 8.4 system is part of standard equipment, which includes an 8.4-inch touchscreen, voice control, a rearview camera, Apple CarPlay and Android Auto compatibility, an auxiliary input, satellite radio, two USB ports, Bluetooth phone connectivity and audio streaming.
For a large sedan, the Impala is missing what some would see as essential equipment. Although all models get the likes of power features, air conditioning, cruise control, and 18-inch alloy wheels, items such as a rearview camera and Bluetooth are missing. This section is a very easy win to the Chrysler 300.
Engines and Performance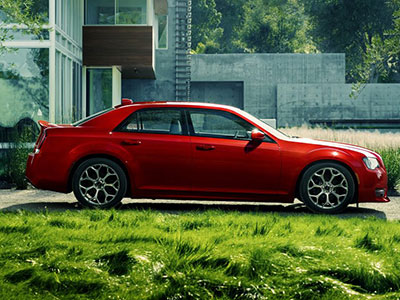 The Chrysler 300 is a big, heavy vehicle, so it needs its fair share of power in the engine department to handle that bulk. The standard engine is an impressive 292 horsepower 3.6-liter V-6, but if you want to do things properly you can opt for the magnificent 5.7-liter V-8 that gets you as much as 363 horsepower. The V-8 means 0-60 mph in just 5.8 seconds, and it delivers the power in a smooth, comfortable, and controlled manner.
A choice of four and six-cylinder engines propel the Chevy, with base models getting the 2.5-liter inline-four that develops a useful 196 horsepower. The 3.6-liter V-6 ups the power ante considerably to 305 horsepower, but that's still no match for the Chrysler. The Impala is more agile and better for handling, but the sheer brute force offered by the 300 makes it our winner here.
Interior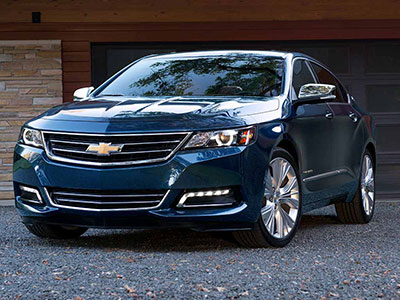 The seats inside the Chrysler 300 are large, supportive, and, for front seat passengers, very adjustable. Head room and leg room are exceptional in the front row, and rear-seat passengers will find the seats beautifully comfortable. What may come as a surprise though is that taller occupants could find themselves a little lacking in leg room in the rear. The style is anything but retro, and there's plenty of storage space and big cup holders for big drinks.
A sleek roofline means a slight lack of headroom for rear-seat passengers in the Impala, but that's about the only complaint here. The wide, tall doors make getting in and out easy, and there are five different seats available across the range offering varying degrees of support and comfort. Cabin noise is kept well under control with thicker glass and active noise-cancellation, so the whole experience inside the Impala is very nice indeed. It's a close call, but we might just give the Chevy a slight win for its interior.
Learn More about the Chrysler 300

It's hard to not love the 2017 Chrysler 300 for any number of reasons, especially because it's one of the few cars on the market that simply won't compromise. Everything about it is big, including that massive 5.7-liter V-8. The Chrysler 300 has a much clearer identity than the otherwise excellent Chevrolet Impala, and that's why it's our winner here.