2017 Dodge Journey vs Ford Escape

Life isn't as simple or straightforward as we'd sometimes like to believe. Choosing what new vehicle to buy next is one example. Many magazines and online resources compare like for like vehicles, but what about those of us are a little more open to different ways of doing essentially the same thing? For example, if you want a family vehicle for up to five people there's nothing to say you shouldn't consider a sedan, a crossover or a minivan. The 2017 Dodge Journey is classified as a midsize crossover, but it's an awful lot like a minivan without the sliding doors. So, let's see how it compares against something that's indisputably all crossover; the five-seat Ford Escape.
2017 Dodge Journey vs Ford Escape
Styling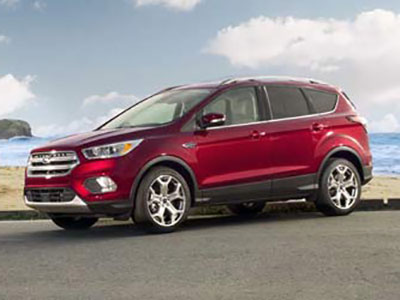 The 2017 Dodge Journey has a simplistic, slightly retro appeal as an unashamedly flat and boxy model that's swimming against the tide in a segment now awash with curves. It has a rugged, no-nonsense look some will find appealing for its uniqueness, but the Journey is straddling a fine line between looking retro and looking dated.
If you want modern, sleek and sporty looks from your new crossover, the Ford Escape checks those boxes and then some. Fresh from a mid-cycle facelift, the exterior styling of the Escape is undoubtedly one of its stronger points and it makes it the winner here in round one.
Interior space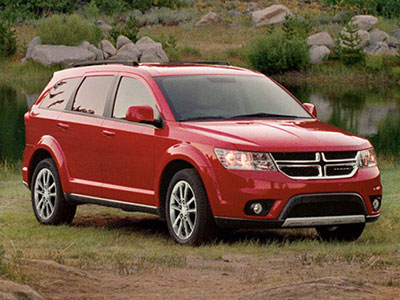 The 2017 Dodge Journey and the Ford Escape are very similar in terms of exterior width. But the Dodge is nearly 15 inches longer than the Escape, meaning that the Journey as more interior space. This also gives the Dodge Journey better second-row and front seat head room and more cargo room throughout.
Perhaps surprisingly, the Ford does have a tiny advantage in cargo volume and in front seats, but it's not enough for it to make up for deficiencies in other dimensions. Interior space is therefore a win for the Dodge.
Towing capability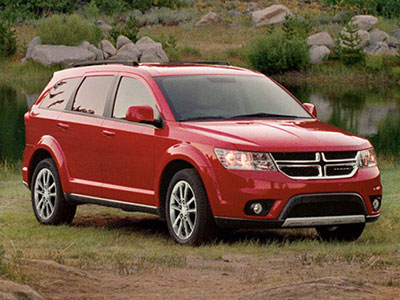 Due to the relatively compact proportions of these two, you're not going to be towing any seriously heavy loads behind either of them, but that doesn't mean buyers won't want to tow trailers for bikes, ATVs or even small boats at times. The Dodge Journey has a trailering capacity of 2,500 pounds, which should be enough for many users.
The Ford Escape can tow as much as 2,000 pounds, which is a decent amount of capability for an SUV of this size. It ought to be enough to tow your small toys, but it's still short of the Dodge Journey's impressive tow capacity. The Journey wins again.
Performance and handling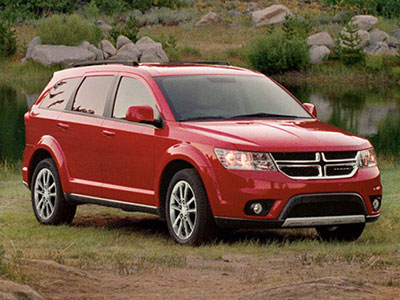 The 2017 Dodge Journey may look like it will drive like a small SUV, but that's not the case. It's far more powerful than that, with impressive handling and the option of a V-6 to back it up as well.
With such sporty styling you'd expect the Ford Escape to drive well and it does, but it can be a little too sporty for some tastes with a ride that's a little firm. The Ford offers plenty of engine options, but they're actually all similar and don't have the powerful V-6 option. This round goes to the 2017 Dodge Journey.
Learn More about the Dodge Journey

If styling is your primary motivation, the 2017 Ford Escape will win the day. But don't judge a book only by its cover. The 2017 Dodge Journey has a lot going for it, including its budget friendly price. Coming in at nearly $2500 less than the Escape, the Dodge Journey combines a friendly price tag with impressive interior room, towing capacity, and powerful performance to give you everything you might need.