2017 Dodge Ram 3500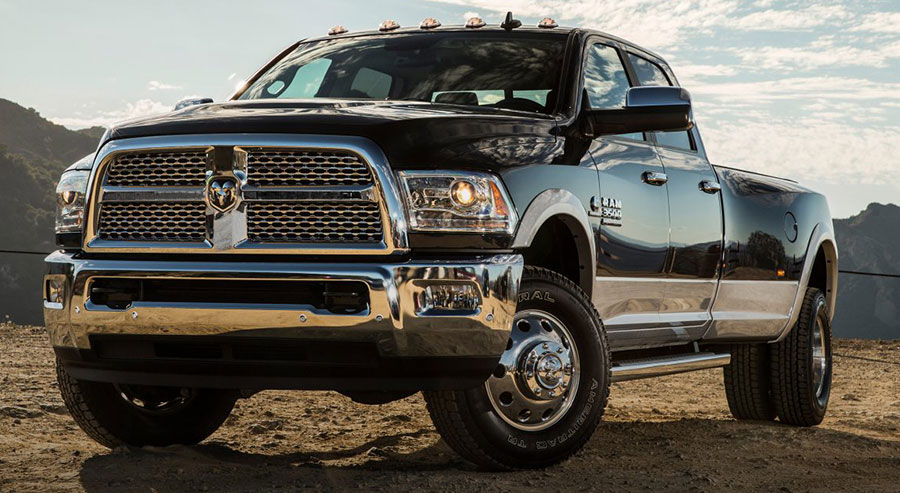 When you need power that just won't quit, check out the 2017 Dodge Ram 3500. This heavy-duty truck puts competitors to shame – especially in terms of towing and hauling capabilities. Moreover, it delivers a class-exclusive air suspension for smooth coasting in any terrain. You'll also find best-in-class interior style for a truly luxurious ride to work. Performance hardware, like four-wheel drive, helps you travel to remote work sites without getting stuck in the mud.
2017 Dodge Ram 3500
To get right down to business, the 2017 Dodge Ram 3500 is a true heavyweight hitter. That's especially true when it's got the 6.7-liter turbodiesel inline-six under the hood. When you pair it with the heavy-duty six-speed automatic transmission, the Dodge Ram 3500 produces up to 385 horsepower and 900 pound-feet of torque. And with this engine's substantial output comes best-in-class towing capabilities. Depending on configuration, a Ram 3500 with this engine can tow up to 31,210 pounds. If you've thought about shopping for a bigger boat, here's your excuse.
In addition to colossal power, the 2017 Dodge Ram 3500 supplies incredible utility. When you add the unique RamBox cargo management system, you're getting quite a bargain. Use it to organize and secure cargo items with ease. It includes a lockable storage bin for your expensive power tool collection. The adjustable bed divider and tie-down system provides a wide range of solutions, making it simple to secure even unwieldy objects. With keyless entry and ignition, you can hop in your Ram 3500 and hit the road without delay or hassle. The navigation system also helps you get through your workday without a hitch – use it to gauge the quickest, most fuel-efficient route to a new job site.
Interestingly, this heavy-duty pickup truck offers one of the most comfortable rides in the segment. This comfort is thanks in part to its class-exclusive load-leveling suspension. It automatically adjusts to maximize ride comfort over any terrain. When you select the dual-rear-wheel configuration, you'll do more than maximize work capabilities – you'll boost stability as you take on sharp corners.
With so many configurations from which to choose, the 2017 Dodge Ram 3500 offers a little something for everyone. First, there are three cabin options – regular, extended, and crew. If your pickup doubles as a family vehicle on weekends, the crew cabin delivers excellent backseat passenger space. If not, the regular cabin also supplies roomy, supportive seating. You can also choose between the long and short bed for the cargo space you require. Finally, the Ram 3500 delivers varying levels of luxury. If you don't need much in the way of frills, you'll find the Tradesman is perfectly suited to commuter comfort. If your aim is to impress clients, check out decked-out models like the Laramie and Limited. Their stylish leather upholstery and heated seats will have you looking forward to long highway rides.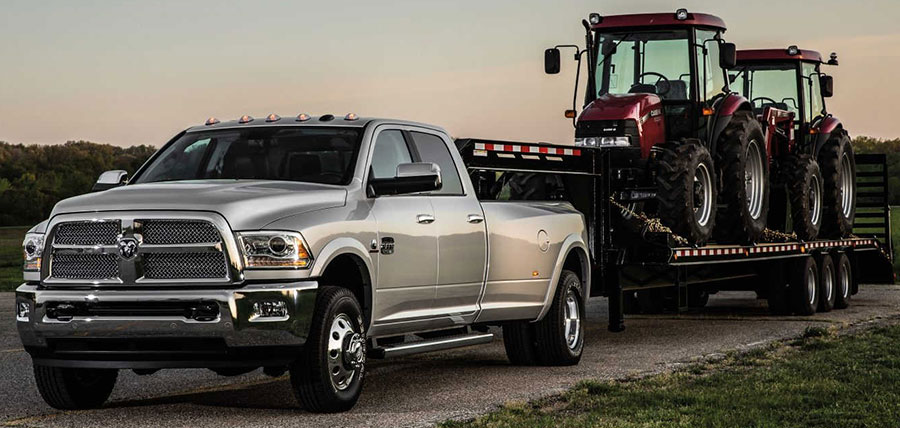 Ram 3500 Limited
In addition to towing and hauling capabilities, the 2017 Dodge Ram 3500 Limited lets you take comfort to the max. With its exclusive chrome trim, your Limited supplies handsome, head-turning style. It's also stocked with modern conveniences, including keyless entry and ignition, which save time in the long run. The Limited's RamBox cargo organization system makes it easy to secure just about anything. This technology includes adjustable tie-downs that make unwieldy cargo supplies increasingly manageable. Its lockable storage compartments are the perfect place for your tools.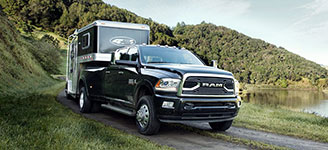 Work-Site-Friendly Four-Wheel Drive
Tow and haul heavy gear to your current work site – no matter how remote.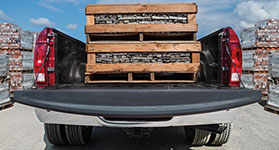 RamBox Cargo Management
The cargo bed extender and divider, bed rails, and adjustable tie-downs make hauling easy.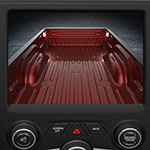 Cargo-View Camera
Reduce worry and distraction by displaying your cargo bed on the central touchscreen.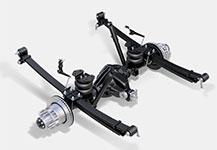 Class-Exclusive Air Suspension
Rear auto-level air suspension levels your loads for high-end ride comfort.
Conclusion
The 2017 Dodge Ram 3500 is a heavy-duty pickup truck with exactly the right amount of style and attitude. Wide-ranging configurations mean that there's a specialized Ram 3500 model for every kind of heavy-duty driver, from easygoing ranchers to general contractors with a need to impress clients. The turbodiesel inline-six generates incredible torque, giving you the ability to tow a stunning 31,210 pound, and the interior offers perks you might not expect from such a performance-driven vehicle.