2017 Jeep Patriot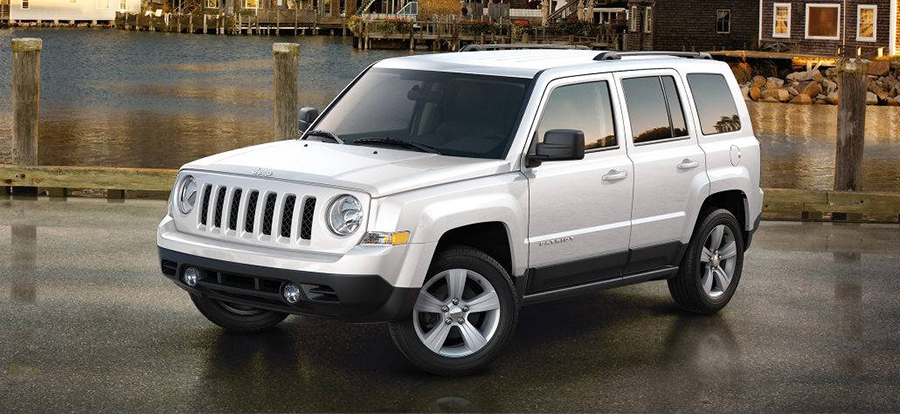 The crossover market is crowded and getting more competitive all the time, so it's becoming increasingly difficult for models to stand out from the crowd. You might see models trying everything from unique styling to excessive amounts of power, luxury or both. However, the 2017 Jeep Patriot marches to the beat of its own drummer, offering a simple, straightforward, affordable crossover that combines a little quirkiness with excellent value.
2017 Jeep Patriot
The Patriot faces a lot of competition these days, not least from within the Jeep ranks, but it faces its rivals with a confident, somewhat retro approach to exterior styling. Embracing the boxy shape that's reminiscent of the old Cherokee, the 2017 Jeep Patriot has proportions are small, but angular. The effect of these styling choices gives the Patriot a rugged and tough look that, while different, is quite attractive. The 2017 Jeep Patriot is a compact SUV crossover that's as at home in the city as it is in the wild, and its styling is equally appropriate for both.
The field is full of crossovers that has similar dimensions to the 2017 Jeep Patriot, but not many of them even offer four-wheel drive or come close to being capable of handling genuine off-road environments. The standard front-wheel-drive Patriot is fine if all it's going to encounter are occasional slippery driving conditions on the road from time to time, but if winter snow or dirt roads are what you have in mind, the Freedom Drive I package is what you need. It offers maximum traction and genuine off-road capability. But if you're really serious about off-roading, upgrading further to the Freedom Drive II package gets you a Trail Rated series of features, including skid plates, tow hooks, and a transmission that can tougher loads.
The base engine for front-wheel drive Jeep Patriot is a 2.0-liter inline-four with 158 horsepower. If you choose an all-wheel drive option, the standard engine will then be a 172 horsepower 2.4-liter four-cylinder. Depending on the engine and model chosen, the Patriot can be found equipped with a five-speed manual, a six-speed automatic, or a continuously variable transmission (CVT). The wide variety of choices gives you more opportunities to customize your crossover to your needs.
The 2017 Jeep Patriot offers five different trim levels: Sport, Sport SE, Latitude, 75th Anniversary Edition, and the top-of-the-line High Altitude. Standard features include cruise control, roof rails, fog lamps, illuminated cup holders, tinted glass, and an auxiliary input for the audio system, while the High Altitude gets upscale features such as heated front leather-trimmed seats, remote keyless /illuminated entry, remote start and voice-activated Uconnect with Bluetooth.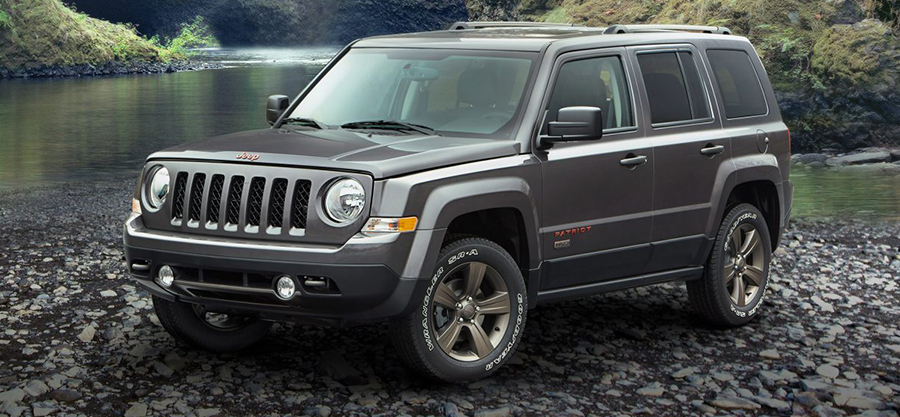 Patriot 75th Anniversary Edition
The 75th Anniversary Edition of the Jeep Patriot celebrates the rich Jeep tradition with the distinctive green and bronze styling that evokes the history of the brand. Leather interior, from the steering wheel to the gray or beige seats, creates a luxury look while the performance and utility is everything you'd come to expect from a Jeep.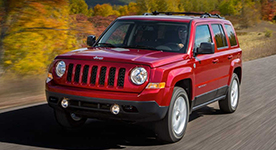 SUV Styling
Looks as capable on the off-road as it actually is.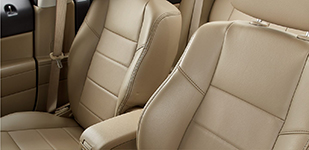 Heated Seats
Stay comfortable regardless of the conditions with this added perk.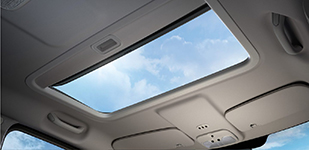 Power Sunroof
Bring the outside in with this easy-to-use option.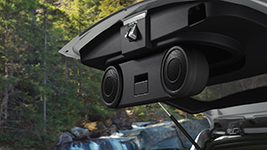 Flip-Down Liftgate Speakers
Pump the tunes at your tailgating party or picnic with this fun feature.
Conclusion
With a real toughness to handle off-road challenges and interior styling that keeps you comfortable in the city, the 2017 Jeep Patriot is an affordable, confident, solid performing crossover that's unafraid to be unique.