2017 Ram 1500 vs Ford F-150

When we're talking about the 2018 Ram 1500 and the Ford F-150, we're talking about two of the best-selling vehicles in America. So, what makes them so popular–and which would be the best choice for you? Let's put them side-by-side so you can decide.
2017 Ram 1500 vs Ford F-150
Styling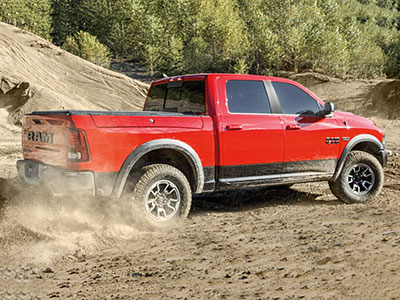 How trucks look now really matters because they're no longer mostly used for work, and the Ram 1500 is a model that stands out. The Ram 1500 is just as rugged and macho as any of the rectangular flying-brick designs out there, but the rounded front of the Ram and its various grilles for different trims make this a very attractive design.
The hugely popular F-150 had a refresh this year that brings it more in line with the way its larger Super Duty truck siblings look. It's a definite improvement on last year's model, even though the changes are minimal. However, it also now looks more like the Silverado than it used to, so this round goes to the more stylish Ram 1500.
Interior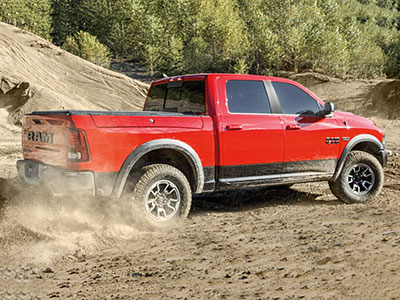 Versatile is the key word to keep in mind when it comes to the interior of the Ram 1500. The cabin is spacious, comfortable, and well designed with some beautifully innovative storage solutions. The quality of materials and trim varies considerably depending on the trim level, which is only to be expected. Basically, the Ram can be specified to be any vehicle you want it to be–with the exception, of course, of a sports car or convertible.
At lower trim levels there's not a lot of difference between the Ram and the Ford, but at the upper realms of the trim spectrum the Ram is left behind a little by the F-150. That's fine if you want a pickup truck with an interior akin to a luxury sedan, but the majority of users will probably be doing stuff with their truck that you might not want to do with the finest leathers and carpets.
Engines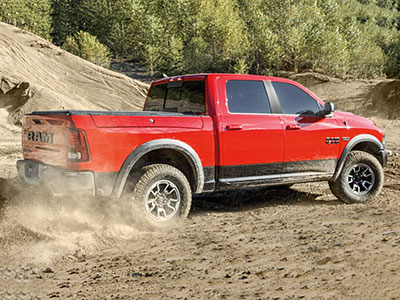 Other trucks will give you more engine options than the Ram 1500, but do you really need more? The entry engine is a 3.6-liter V-6 delivering 305 horsepower and 269 lb.-ft., which is a versatile and capable unit that will be more than enough for most buyers. The middle engine of the three available is a 5.7-liter V-8 that's suitable for those wanting to do more serious towing and hauling, and there's also a 3.0-liter V-6 turbodiesel.
Ford concentrates on modern V-6 units for the F-150 this year, with the standard engine being a new 3.3-liter 290 horsepower V-6. There's then a more powerful 2.7-liter Ec0Boost V-6, a ubiquitous 5.0-liter V-8 and a 3.5-liter V-6 twin-turbo. There will be a new turbodiesel, but not until later in the model year. There's more choice with the Ford but some of it seems a little superfluous. We like the Ram's focus on what matters most.
Capability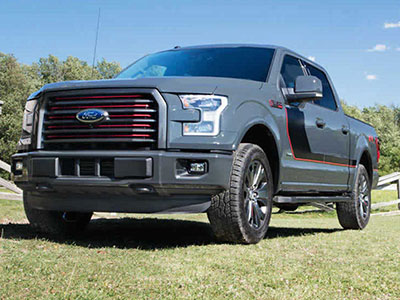 A properly equipped Ram 1500 can tow up to 10,620 pounds with the 5.7-liter Hemi V-8 installed and two-wheel drive, while the maximum payload is a pretty useful 1,720 pounds. That's going to be enough for most light-duty buyers. If you need more than that on a regular basis, you'd probably be better off looking at a heavy duty model instead.
The Ford now boasts class-leading towing and payload capacities. The most you can tow with a new F-150 is an impressive 12,100 pounds and the maximum payload rating is massive 3,270 pounds, so this is a solid victory for the Ford.
Learn More about the Ram 1500

It would be silly to criticize the Ford F-150, especially since it has been improved again for the 2018 model year. But unless you really do need those class-leading capabilities above all else, the 2017 Ram 1500 has more character and is a match for the Ford in just about every way. Even better? The Ram 1500 also costs a little less. That's why we are opting for the Ram as our winner here.