2018 Chrysler Pacifica vs Toyota Sienna
2018 Chrysler Pacifica vs Toyota Sienna
Last year, the Toyota made big improvements to the Sienna's powertrain. This year they've thrown in new active safety features, entertainment options, and exterior improvements. In most runnings, the Sienna might easily beat out the competition. But pair the Sienna with the 2018 Chrysler Pacifica, which was already so advanced that it merely makes the Sienna a contender. In this comparison guide, we revisit the rivalry between the Pacifica and Sienna to see which of these minivans is best.
Safety: 2018 Chrysler Pacifica
Of top concern for minivan owners is getting from A to B safely. Not to worry, the 2018 Chrysler Pacifica earned perfect crash-test scores again this year. In case you're wondering, that's a five-star overall rating from the National Highway Traffic Safety Administration and a 2018 IIHS Top Safety Pick. Add to that the Pacifica's mind-boggling array of available safety features, and we have a winner. This year the Chrysler moved blind-spot monitoring, rear cross-traffic alert, and rear parking sensors with rear automated emergency braking from the optional to the standard column.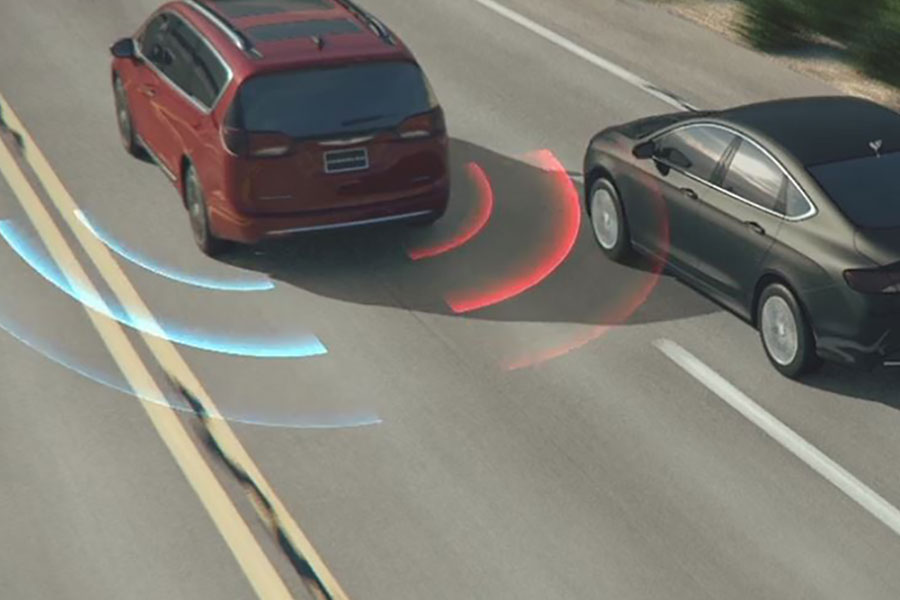 The 2018 Toyota Sienna is good, but not as good. All Siennas now has the Toyota Safety Sense P, which includes forward-collision warning, automated emergency braking, lane-departure warning, lane-keeping assist, automatic high-beams, and adaptive cruise control. For a little extra, you can grab a 360 degree camera too. Where we ding the Sienna is in its crash test scores. The Toyota won't do as well hitting small objects like poles head on and the Sienna received less-than-perfect marks for rollovers and frontal crashes in general. If safety is paramount, the Pacifica takes home the prize.
Fuel Economy: Tie
Driving a minivan around town is not easy on the wallet. These larger vehicles are heavier and need more gasoline than small commuter cars. So it's nice when a minivan has competitive gas mileage in its class. But this category will not simplify your choice. Because it's a three-way tie. The 2018 Chrysler Pacifica, Toyota Sienna, and Honda Odyssey all get 22 combined miles per gallon. At least we can say you can't do any better than that: these three are top of the class.
Then again, perhaps you can do better if you go electric. Chrysler has put a Pacifica Hybrid that starts at $39,995, or about $11,600 more than the non-hybrid version. This eco-maniac gets a stellar 32 city and 33 highway miles per gallon. But that's not all. The Pacifica hybrid can run all-electric for up to 33 miles, during which time it gets 84 MPGe. To date, it doesn't get much better in the minivan class than the Pacifica Hybrid.
Technology: 2018 Chrysler Pacifica
You may not need backseat entertainment, but it sure does feel like you do on road trips or a day full of errands with kids in tow. If you love technology, you're going to love the Uconnect infotainment system. It has physical buttons and knobs for quick use, Apple CarPlay and Android Auto in every Pacifica, and a new 4G LTE connection. On top of that, Uconnect is blisteringly fast. Its response time blows that of all other minivans out of the water.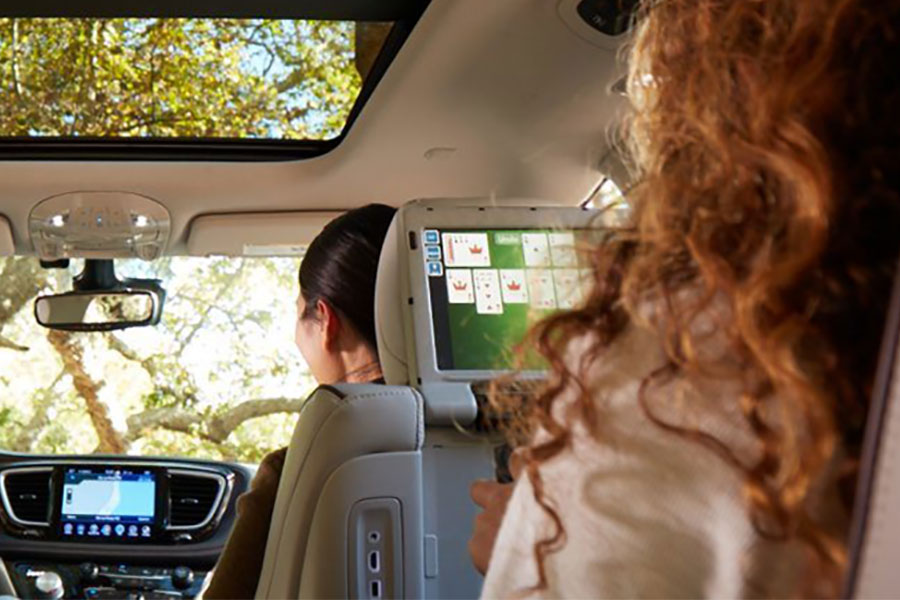 Toyota has revamped its Entune infotainment system. It's got more USB ports and a brand new 4G LTE Wi-Fi hotspot. But there's still no Apple CarPlay or Android Auto. And the infotainment response time is laggy. This seems to be the overall theme in this contest. The Toyota Sienna is much improved this year but still remains a distant second to the 2018 Chrysler Pacifica.