2018 Jeep Cherokee vs Honda CR-V
2018 Jeep Cherokee vs Honda CR-V
With their roomy cabins and smooth rides, the 2018 Jeep Cherokee and Honda CR-V are both big on family-friendly comfort. But which model is the better choice? Read our comparison guide before you make a final decision.
Most in Creature Comforts: 2018 Honda CR-V
The new CR-V is more refined than ever before, with much of its appeal lying within its roomy, five-passenger cabin. Inside, you'll find spacious, comfortable seating to keep you and your family members content for hours at a time. The cabin is also as quiet as it has ever been.

Of course, the 2018 Jeep Cherokee isn't far behind. This small crossover SUV offers every luxury in the book, from optional leather upholstery to ventilated front seats. And, for such an off-road-friendly vehicle, it's surprisingly smooth on the pavement. You will hear a little noise on the highway, however, especially if you're giving the Cherokee a lot of gas.
Tech-Savviest Ride: 2018 Jeep Cherokee
Stay effortlessly connected in the Jeep Cherokee. This crossover SUV features the Uconnect infotainment system, which makes it easy to find the app you seek with its 8.5-inch touchscreen and easy-to-remember voice controls. The top-trim Limited even includes Amazon Alexa integration, technology that can tell you how much gas is in the tank and where the nearest gas station is located.

The Honda CR-V offers timesaving modern conveniences, like keyless entry and start. Starting with the mid-grade CR-V EX trim, you'll enjoy a 7-inch touchscreen that includes the Apple CarPlay and Android Auto interface. This technology displays smartphone apps on your central touchscreen, so you don't have to look away from traffic. If we have one complaint about the CR-V infotainment system, it has to do with the touchscreen, which isn't always quick to respond to your touch.
Heftiest Towing Capabilities: 2018 Jeep Cherokee
In this segment, it's tough to beat the Cherokee's towing power. When you select the tow package and the line's V6 engine, this crossover SUV can tow up to 4,500 pounds. It's the perfect small crossover for boat or RV owners.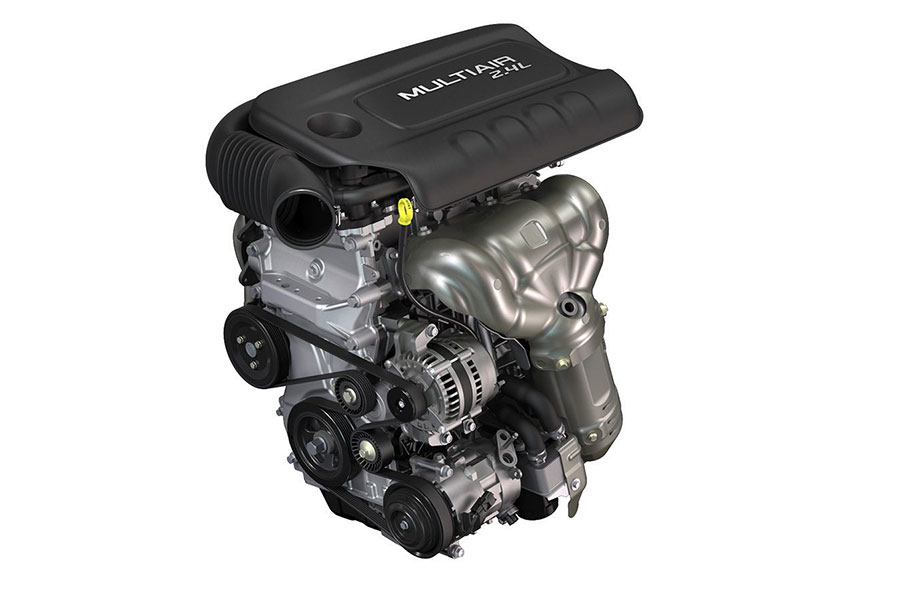 The 2018 Honda CR-V is certainly city-friendly, with its sharp handling and smooth ride. However, it's not rated to tow boats or Jet Skis. If these capabilities are on your checklist, it's best to stick with the Cherokee.
Off-Road Readiness: 2018 Jeep Cherokee
In rugged territory, there's no better choice than the Jeep Cherokee. This small crossover SUV offers trail-rated all-wheel drive for excellent traction in the sand, sleet, mud, or mountains. When you select the off-road-ready Cherokee Trailhawk, you'll enjoy even greater capabilities, courtesy of features like off-road-oriented suspension tuning, increased ground clearance, and skid plates.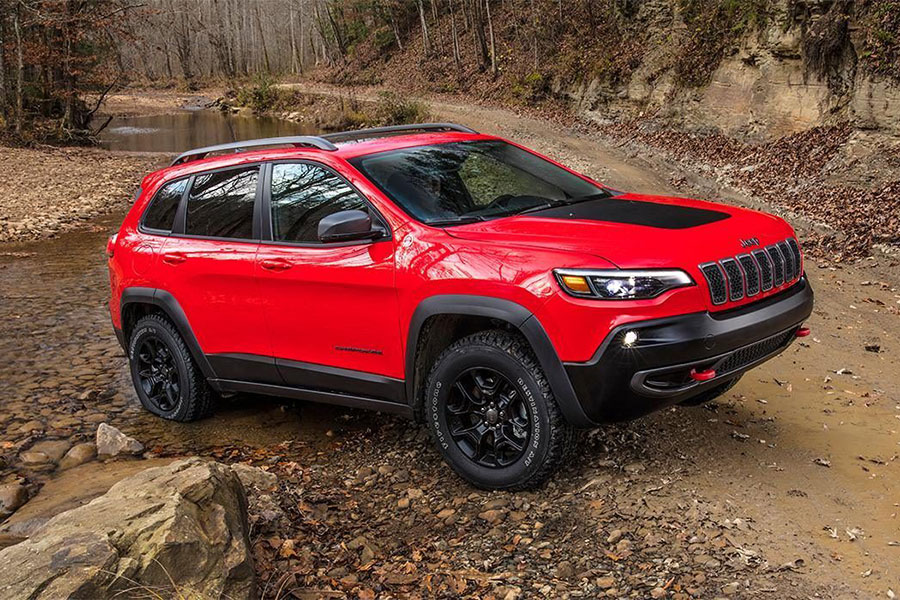 The Honda CR-V is not recommended for off-road driving. This crossover does not offer all-wheel drive. However, its front-wheel-drive performance is smooth and controlled, boosting driver confidence in heavy traffic.
The 2018 Jeep Cherokee bridges the gap between off-road capabilities and a smooth, urban-friendly ride, making it our first choice in this segment. Its best-in-class rugged performance means you can plan a new family adventure every weekend. Inside, you'll find impressive passenger space and a trove of high-tech infotainment features to keep everyone satisfied during a long commute. The Cherokee's towing capabilities are also an advantage. If you don't already own a boat or RV, the Cherokee might just persuade you to buy one.