2018 Jeep Compass vs Nissan Rogue

If you want a new SUV, which most people do these days, you'll face almost limitless choice. But if you have a specific budget in mind, you could go for a low spec version of a larger model or a higher spec version of something smaller. But what happens when you want to compare those two options? Let's compare the 2018 Jeep Compass with the more expensive and slightly bigger Nissan Rogue to see which might be the best option.
2018 Jeep Compass vs Nissan Rogue
The Cool Factor: Jeep Compass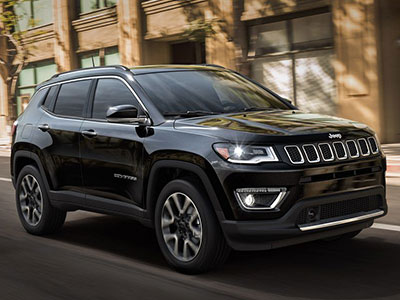 Which vehicle is most attractive to a buyer is obviously a matter of opinion, but right off the bat a Jeep has to be cooler than a Nissan, right? The 2018 Jeep Compass might not be a Wrangler or a Grand Cherokee, but this recently redesigned model is still a seriously cool crossover that retains a healthy degree of its manufacturer's off-road DNA.
The Nissan Rogue is an undeniably good vehicle and a popular one at that, but it's first and foremost a family hauler. Just like a minivan, the family hauler distinction leaves the Rogue with a relatively low style factor because practicality reigns. The Nissan can squeeze a little more inside than the Jeep, but the Jeep when properly configured can get to places the Rogue can only dream about going.
Style: Jeep Compass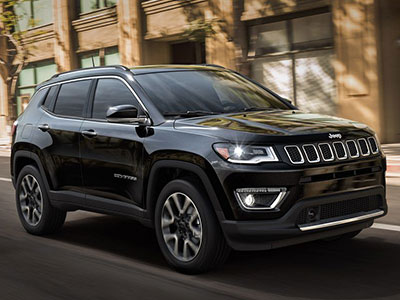 The Jeep Compass looks a lot like a shrunken Grand Cherokee, and there's certainly nothing wrong with that. Although basic models can look relatively plain, Jeep offers plenty of ways to dress a Compass up to be as individual as you are. The various different trim levels can appeal to a wide range of buyers, so the Jeep can be anything from a stylish city shopper to an off-road adventure vehicle, and everything in between.
The Rogue is a clean, stylish modern crossover that's quite identifiable as a Nissan. Clean and modern is good, but the Rogue doesn't offer you anywhere near the diversity of trim levels and customization options offered by the Jeep Compass. If you're going to spend as much time as we think you will in a vehicle, you might as well get the one you really want and the one that best suits you.
Features and Equipment: Jeep Compass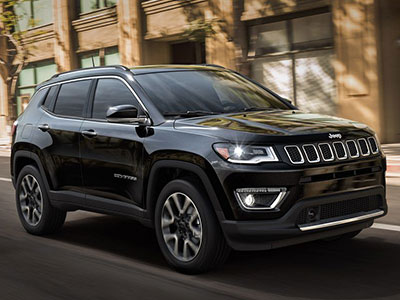 At its base level, the Nissan Rogue offers more standard and available features such as Apple CarPlay and Android Auto paired with a 7.0-inch screen. However, for the price of a Nissan Rogue S you can have a front- or a four-wheel drive Jeep Compass Altitude or Latitude and $300 change to spend on accessories.
To get all-wheel drive with the Nissan Rogue S costs around $1500 more, so that would make it around $1,800 more than a Compass Altitude or Latitude. That's enough to add the likes of a sunroof, Beats audio system, navigation, blind-spot monitors, a power tailgate, a 7.0-inch touchscreen, a tow package, or a bundle that includes collision warnings with automatic emergency braking to the Compass.
Safety: Nissan Rogue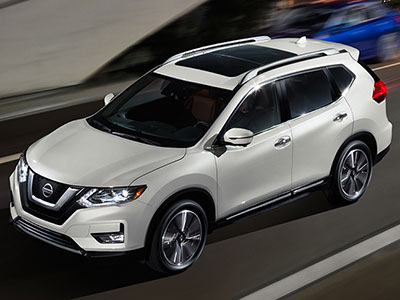 Both vehicles get Top Safety Pick status from the IIHS but only four stars overall from the feds at the NHTSA. That would put them dead level with each other under normal circumstances.
However, although it got the same NHTSA rating overall, the Compass got a rare three-star rating for the rollover safety test. That's not good news for the Compass, at least in this area, which gives the edge for safety to the Nissan Rogue.
Learn More about the Jeep Compass

For the considerable amount more that the Nissan Rogue costs than the 2018 Jeep Compass, we'd expect the differences between them to be much bigger. Yes, the Nissan is better equipped as standard at the entry level, but the entry level Rogue is more than $3,500 more expensive than the entry level Jeep Compass and that difference holds true as you go up the trim line. It's hard to see how an extra 6.2 cu.-ft. of passenger volume in the Rogue translates to such a difference in price. For the price of the entry level Rogue S, we'd take the higher spec Jeep Compass all day long.