2018 Ram 1500 vs Chevy Silverado 1500

Trucks used to be the restricted to work sites and agriculture, but many buyers now opt for a truck over an SUV and sedans and minivans. Regardless of the reason why someone buys a truck, a truck should still do what a truck should do. So, let's take a look at the 2018 Ram 1500 and Chevy Silverado 1500 to see how they measure up to each other.
2018 Ram 1500 vs Chevy Silverado 1500
Engines and Performance: Ram 1500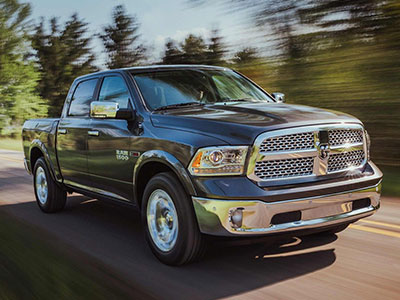 Other than maybe sports cars, no other vehicle is judged more on their engines and performance. Both the Ram 1500 and the Chevy Silverado 1500 offer three different engines to choose from, but the Ram 1500 gives buyers a bit more flexibility.
In addition to having a powerful standard engine with its 305 horsepower Pentastar V-6, the Ram 1500 also offers a 3.0-liter turbodiesel. The Silverado 1500 actually has the most powerful engine with its 420 horsepower 6.2-liter V-8, but that lack of a diesel is a serious error these days.
Exterior Styling: Ram 1500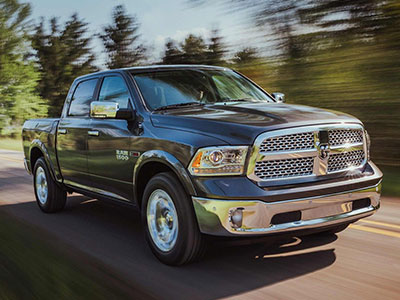 Despite being almost indistinguishable to the 2009 version, the current Ram 1500 doesn't look dated or retro in any meaningful way. Buyers have options, in a huge array of trim levels and configurations available, which are designed to suit an equally wide range of applications and customers. The Ram can be anything from a basic, utilitarian workhorse to a stylish lifestyle vehicle and everything in between.
The Chevy Silverado is also available in an almost bewildering array of trims and configurations, but the Chevy trims are more similar to each other than those offered by the Ram. The Chevy is a big, brash, macho truck from every angle and looks exactly the way most of us want a truck to look. However, the many special editions Ram always has to offer in the 1500 family give it an extra element of appeal to buyers.
Costs to Buy and Run: Ram 1500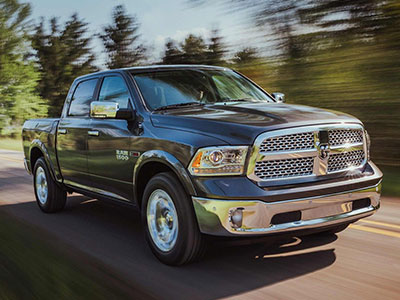 Costs are especially important if you're buying your truck for work, but nearly every buyer has to work with a budget. The Ram 1500 costs less to buy at the entry level, with models starting from as little as $27,095. The least expensive Silverado comes in at $28,300. The difference is not as significant further up the trim levels, but still exists.
The Silverado 1500 offers the best fuel economy with its gas V-6, delivering ratings as good as 18 mpg in the city, 24 mpg on the highway and 20 mpg combined. But if fuel economy is a consideration because you intend to do a lot of driving, the Ram's diesel is an easy winner with EPA ratings as high as 22 mpg in the city, 29 mpg on the highway and 24 mpg combined.
Capability: Chevy Silverado 1500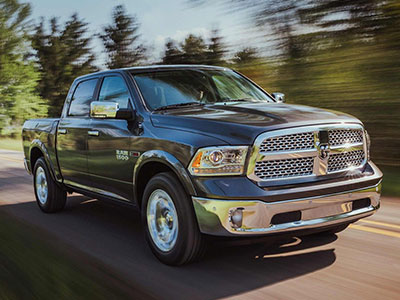 The Ram 1500 and the Chevy Silverado 1500 can be judged on their maximum towing and hauling capacities. The most you can tow with the Ram 1500 is 10,620 pounds, and the most you can haul is 1,880 pounds. Those numbers are fine, and may be enough for many buyers, but they can't compare to the Chevy.
The Chevy Silverado 1500 can tow up to 12,500 pounds when properly configured, and can manage payloads of up to 2,250 pounds.
Learn More about the Ram 1500

If all you're concerned about is getting a truck with the maximum capability possible, then the Chevy Silverado 1500 has a significant advantage over the 2018 Ram 1500. That's fine if you are all about capability and getting a specific job done, but if you're looking for a lifestyle vehicle or something as a fun and flexible alternative to a family sedan or SUV, we prefer the Ram 1500. With some wild colors and fantastic special editions, the Ram just seems like a lot more fun while offering you the strength you need.