2018 Ram 1500 vs Toyota Tundra

Full-size light-duty pickup trucks are seriously big business, so every manufacturer understandably wants to get a bigger slice of the action. There's a list of models vying for position behind the market leader, so let's look at two of them by comparing the 2018 Ram 1500 and the Toyota Tundra to see which one is best.
2018 Ram 1500 vs Toyota Tundra
Capabilities: Ram 1500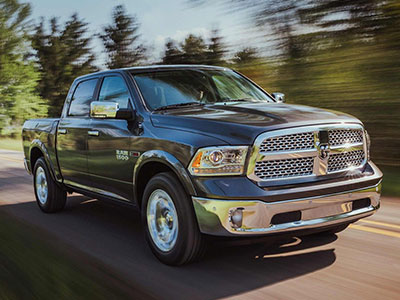 When we compare pickup trucks we've got to start off with the towing and hauling capabilities. After all, why would you buy a truck if you didn't want it to do more than you can do with an SUV of a similar size? Some people may want trucks just because they're cool, but the majority of buyers will be swayed by how much they can tow and haul.
The Ram 1500 doesn't boast class-leading ratings, but its maximum towing capacity of 10,620 pounds and maximum payload of 1,880 pounds isn't to be sniffed at. The Tundra can tow almost as much with a maximum rating of 10,200 pounds and payload capacity of 1,730 pounds, but that still puts it in second place here.
Price: Ram 1500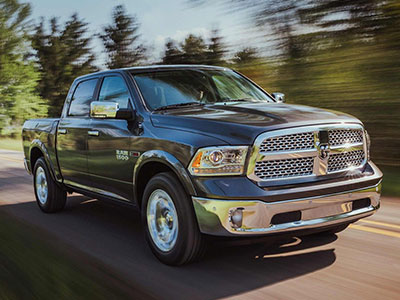 With more truck buyers in the market, manufacturers are customizing them to a wide range of budgets. Plenty of buyers will want to get in at the lower end of the trim level spectrum. If you fancy yourself in a new 2018 Ram 1500, you can get yourself a Tradesman 4×2 Regular Cab for as little as $27,095 (MSRP), which is pretty good for a truck with such capability.
There's no single cab version of the Toyota Tundra, so the least expensive model in the current range is the SR Double Cab. It won't be a surprise to anyone that the Toyota is more expensive. But when we say more expensive we really do mean it as you'll have to find at least $34,170 for an entry level Tundra.
Fuel Economy: Ram 1500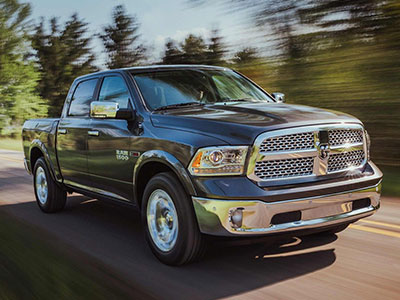 If fuel economy is a concern for you with your new truck, you'll be pleased to know the Ram 1500 is available with a pretty thrifty 3.0-liter EcoDiesel V-6. With rear-wheel drive, the best EPA figures the turbodiesel can offer are an impressive 22 mpg in the city, 29 mpg on the highway and 24 mpg combined.
The most frugal Tundra available still has a 4.6-liter gas V-8 under the hood, so even with rear-wheel drive the best it can offer is 15 mpg in the city, 19 mpg on the highway and 16 mpg combined. If you're going to be doing a lot of miles in your new truck, you'll be making a lot less visits to the gas station in a Ram 1500.
Reliability:Toyota Tundra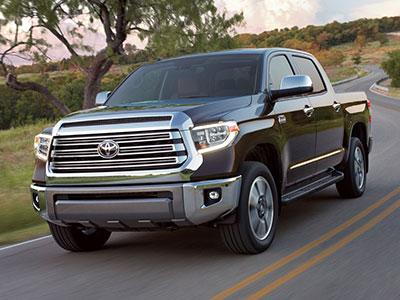 The J.D. Power ratings for reliability are not in for the 2018 models yet, but the 2017 version of the Ram 1500 was almost identical and score three stars out of a possible five. That's not bad, and it's about par for the course with this type of vehicle.
However, Toyota trucks of all shapes and sizes have a reputation for rock-solid reliability, and the Tundra is no exception. The 2017 model got a four star rating, which is close to as good as it gets in the segment. Add into the equation the anecdotal tales of unimaginable reliability associated with the Tundra and this is an area where the Toyota is definitely hard to match, never mind beat.
Learn More about the Ram 1500

If you buy a Toyota Tundra, it might last you a lifetime if you look after it–and you'll definitely want to take care of it, since it will cost you a pretty penny to buy and run. In every other area that matters for a full-size pickup, the 2018 Ram 1500 is without doubt the better choice.