2019 All New Ram 1500 vs Chevrolet Silverado 1500
2019 All New Ram 1500 vs Chevrolet Silverado 1500
The all-new 2019 Ram 1500 and 2018 Chevrolet Silverado are full-size trucks for the modern driver. Both models offer hefty towing and hauling capabilities. But, more than that, these pickups supply cutting-edge technology and rich interior comfort for a luxurious workday. Which is the right option for your daily haul? Read our comparison guide to learn more.
Most Interior Refinement: 2019 Ram 1500
Like its predecessors, the new generation of Ram 1500s provides best-in-class interior luxury. With seven trims to choose from, you can choose the Ram that best suits your style and your budget. Both the Ram's extended Quad and Crew Cabs deliver the head- and legroom necessary for a comfortable trip. More than that, though, the Ram cabins are home to upscale materials, making you feel like you're traveling in an expensive luxury vehicle. As you climb through the trims, you'll find increasing refinement, with features like leather upholstery and heated seats.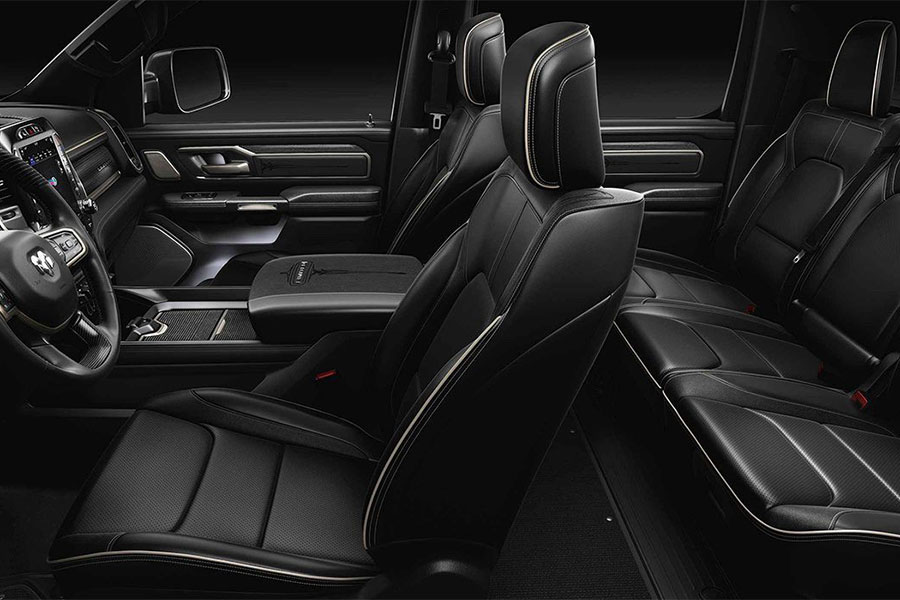 Like the all-new Ram, the 2018 Chevrolet Silverado 1500 ranges from basic work truck, in the WT trim, to world-class refinement, in the top-trim High Country. The Silverado is available with three cabin options: regular, extended, and crew. As you move up in the trims, the Silverado 1500 is increasingly stylish, with everything from leather seats to ventilated front bucket seats. However, even top Silverado trims aren't quite as classy as the all-new Ram 1500.
Smartest Tech Features: 2019 Ram 1500
The brand new Ram 1500 comes standard with a long list of tech features, including the easy-to-use Uconnect infotainment system. This interface includes Android Auto and Apple CarPlay capabilities, so you can use smartphone apps directly on the central touchscreen. You can upgrade the system to include a 12-inch touchscreen, which makes it highly unlikely that you'll fat-finger the wrong app.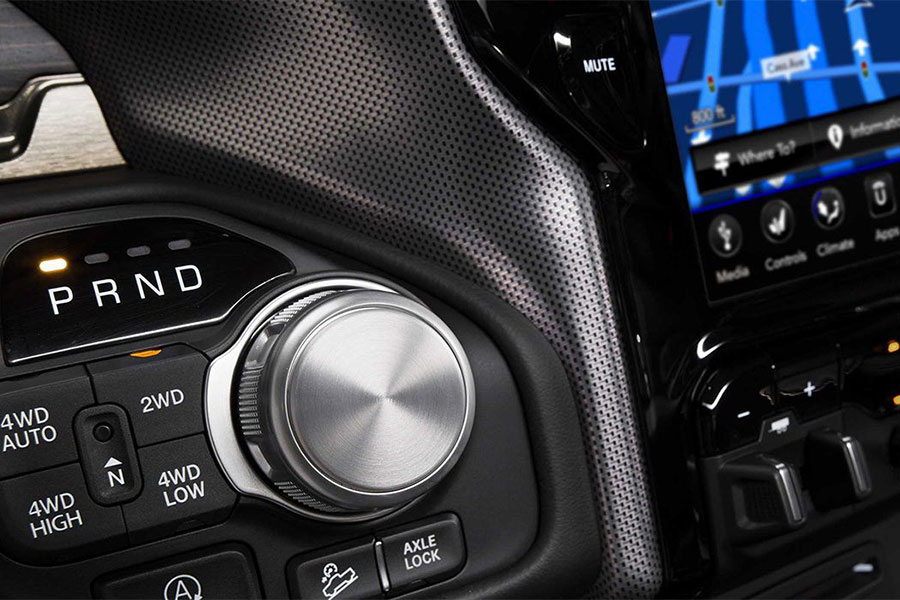 In the Silverado 1500, you'll find the standard MyLink infotainment system. It features a standard 7-inch touchscreen, but you can also upgrade to the 8-inch option. That's not quite as big as what you'll find in the new Ram, but it gets the job done. The Silverado, too, includes Apple CarPlay and Android Auto capabilities, so you can call home or stream music with maximum ease. You can even use your phone's map app as a navigation system in lieu adding Chevy's optional navigation system.
Max Hauling: 2018 Chevrolet Silverado 1500
If you run a construction business out of your truck, the Silverado 1500 will help you move heavy equipment. The Silverado has the edge over the Ram, moving max payloads of 1,840 pounds. Of course, the Ram isn't far behind. Depending on equipment and body style, this full-size truck can haul up to 1,800 pounds.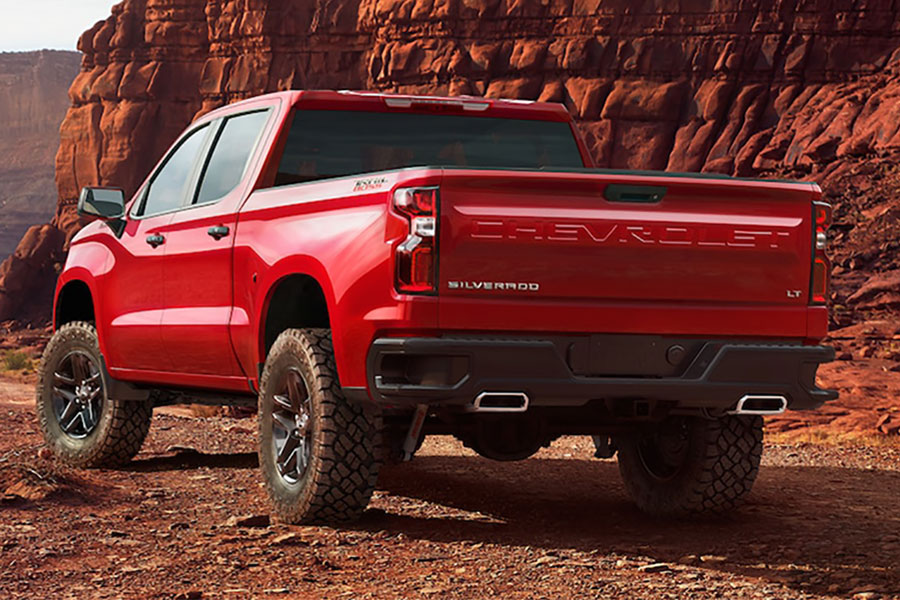 Max Towing: 2019 Ram 1500
The all-new 2019 Ram 1500 is about 225 pounds lighter than the outgoing model, which means the Ram is more capable than ever before. The Ram 1500 is the right choice for drivers with heavy machinery or huge campers at home. Properly equipped, the Ram 1500 tows up to 11,290 pounds. The 2018 Chevrolet Silverado 1500 follows close behind, towing max loads of 11,000 pounds.
These full-size trucks provide ample towing and hauling capabilities, but the 2019 Ram 1500 adds the most luxury to your workday. Choose this all-new model for the Ram's enhanced capabilities and cutting-edge tech features – not to mention the Ram 1500's best-in-class interior comfort.