2019 Chrysler Pacifica vs Honda Odyssey
2019 Chrysler Pacifica vs Honda Odyssey
Okay, it's time to get a minivan. What with the kids and their games, lessons, and after-school activities, booster seats squashed into a two-row sedan is not cutting it anymore. Well, we're not going to waste your precious time. We'll show you the two heaviest-hitting, family-friendly minivans on the market and let them battle it out. Say hello to the 2019 Chrysler Pacifica and Honda Odyssey. These are the Rolls Royces of minivans, the Lamborghinis of the large-and-in-charge class. In this comparison guide, we'll show you which is best.
Price: 2019 Chrysler Pacifica
We know how valuable your time is. We also know how much you value finding a great deal on a quality product. That's why discussing price is important to your consideration. The Chrysler Pacifica starts at $27,000 while the Honda Odyssey starts at $30,200. What accounts for that difference in price?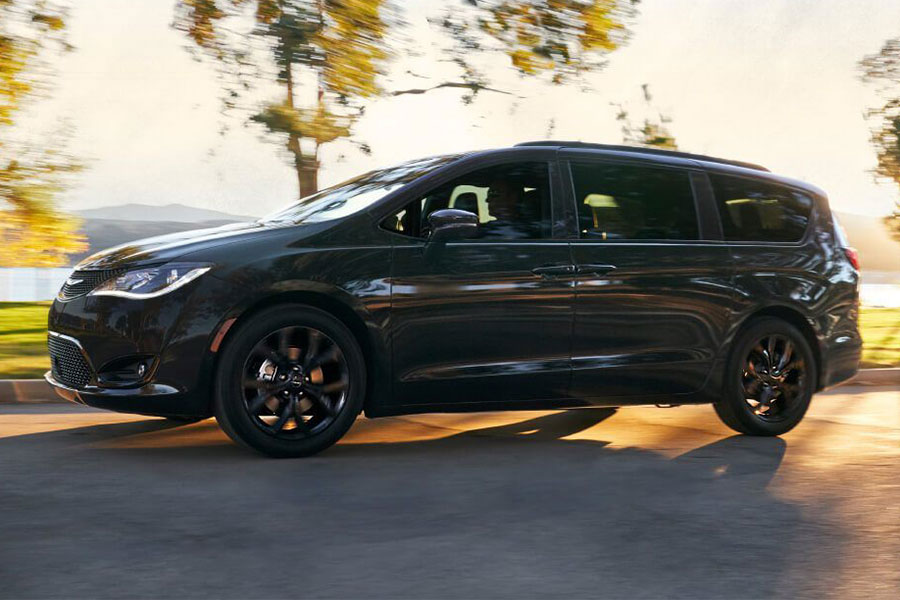 If you look at the list of standard features, the Pacifica gives you dual-zone manual climate control, remote keyless entry, rearview camera, plus the Uconnect infotainment system with 7-inch touch screen featuring Apple CarPlay and Android Auto smartphone integration, six-speaker stereo, USB port, Bluetooth, and voice controls.
And, though you wouldn't expect it, the list of standard features on the Odyssey is far slimmer. No infotainment, no smartphone integration, fewer speakers. We didn't see any advantage in features besides an extra USB port. With similar dimensions, base engines, cabin quality, and more, when it comes to why the Odyssey has a higher starting price, your guess is as good as ours.
Technology: Tie
While we're on the subject of tech features, let's take a look at which minivan model has more, specifically the ones that'll keep your kids safe and happy. The Chrysler Pacifica offers options like HD Radio, 13-speaker Alpine premium audio system or 20-speaker Harman Kardon sound system, two 10-inch rear-seat touch screens, a rear-seat DVD player, and an upgraded Uconnect system with 8.4-inch touch screen and navigation. In addition to standard safety features like rearview camera, blind spot monitoring with rear cross traffic alert, and rear parking sensors, you can add plenty more. The available safety features include forward collision warning, automatic emergency braking, adaptive cruise control, lane departure warning, surround-view camera, front parking sensors, automatic parking, and automatic high beams.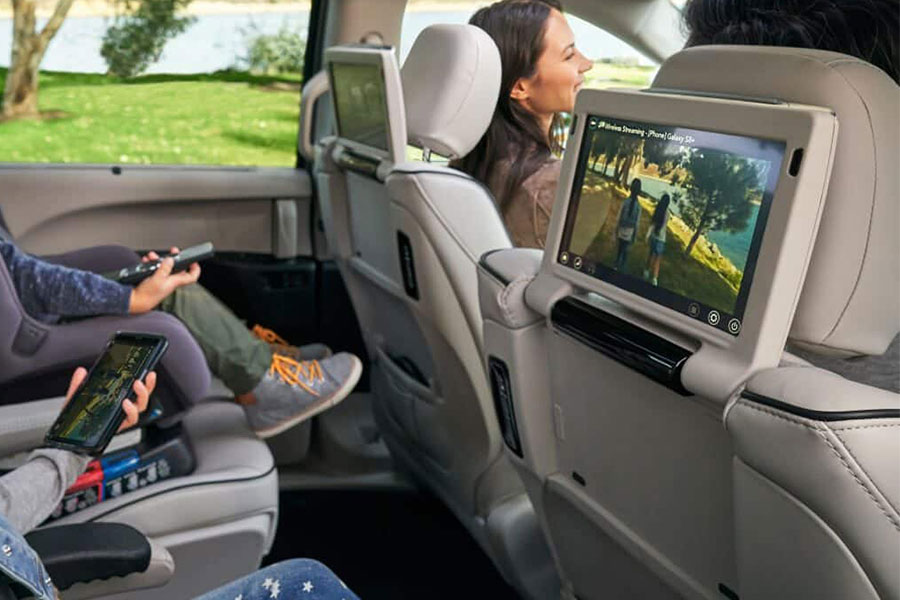 The Honda Odyssey has lots of similar features, but adds Wi-Fi hotspot, wireless phone charger, CabinTalk (a microphone for speaking with backseat passengers), and HondaLink (remote access to your van). The Honda swaps out the rear-seat DVD player for a Blu-ray equivalent. But the Odyssey doesn't have as nice of speakers, hosts a smaller optional touch screen, offers fewer safety features, and ends up costing more for these features. Overall, we're calling this one a tie.
Driving Dynamics: Tie
There's no reason why driving a minivan shouldn't be at least a little fun. Both the Chrysler Pacifica and Honda Odyssey are more agile than you might expect. Taut suspension, nimble handling, responsive steering, and powerful acceleration. We consider them the best drives of the minivan class.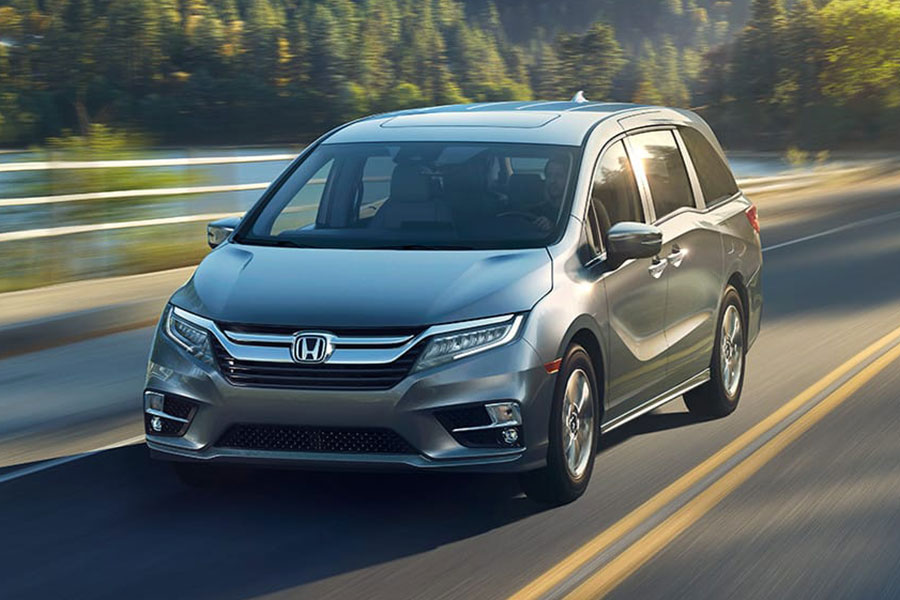 When it comes right down to it, the Chrysler Pacifica has almost everything the Honda Odyssey does, but at a lower price point at every trim level. Unless you're a stickler for Blu-ray or a wireless charger, we're wondering why you would want to pay more for the Honda.