2019 Dodge Charger
2019 Dodge Charger
What do when you have to buy a family car but can't stomach giving up sporty muscle cars? Or did you finally get that promotion you've always dreamt of but still need something that fits the kids? Consider the 2019 Dodge Charger. The first Charger rolled out as a show car in 1964, and this Dodge car has been reinvented many, many times. Today's 2019 Dodge Charger is a large four-door sedan. Sporty enough to please adults, but spacious enough to fit the family, the Charger is a big crowd-pleaser and pleases a big crowd.
What's New for 2019?
Well, the Dodge Charger isn't new for 2019, but it is different. Dodge has streamlined a dizzying lineup of nearly a dozen options to six. What got the axe? The SXT Plus, SXT Plus – Leather, GT Plus, Daytona, Daytona 392, and SRT 392. You'll notice that if you could buy it in 2018, you can probably get the exact same thing in 2019 even if it's called a different name. After all, what's the difference between a 2019 SXT with a package or two and leather seating and a 2018 SXT Plus – Leather? Not much.
The 2019 model year also introduces a number of styling tweaks to the interior and exterior. The upper-tier Charger models R/T Scat Pack and Hellcat got a new grille, along with dual air inlets. That makes them look a lot more like the Challenger muscle car. They also received Launch Assist, which helps recover from slips so starting and accelerating is more effective. Dodge also gave the Charger SRT Hellcat performance upgrades so that even though the horsepower hasn't changed, the performance has improved. That Hellcat got gussied up as well, with Brass Monkey 20-inch forged wheels, Satin Black hood, and Alcantara package that covers seats and steering wheel with a suede-like material.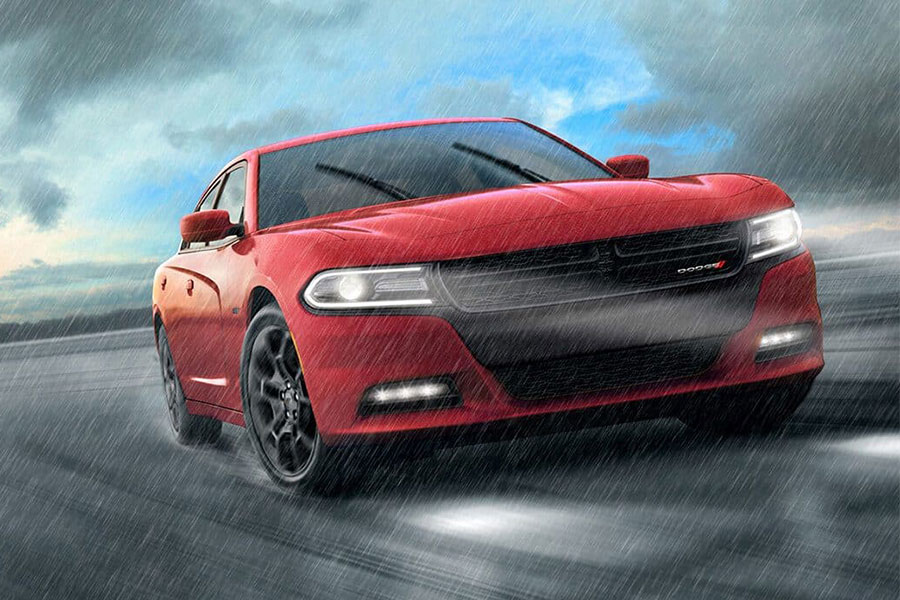 How Sporty is the Charger?
The Charger can be just about as sporty as you want. The base engine is a 3.6-liter V6 engine that generates 292 horsepower, but you can upgrade it all the way to the fire-spitting 6.2-liter V8 that comes on the SRT Hellcat. That engine produces 707 horsepower and 650 pound-feet of torque. Acceleration is top-notch and the Hellcat can get up to 200 mph, though we don't recommend doing anything like that with the kids in back.
How Family-Friendly is the Charger?
Just because the Charger is a blast to drive doesn't mean this Dodge is a cramped two-seater. On the contrary, the back seat is spacious and seats up to five. The Charger is also incredibly safe, earning five stars overall on crash test ratings and hosting a bevy of active safety features.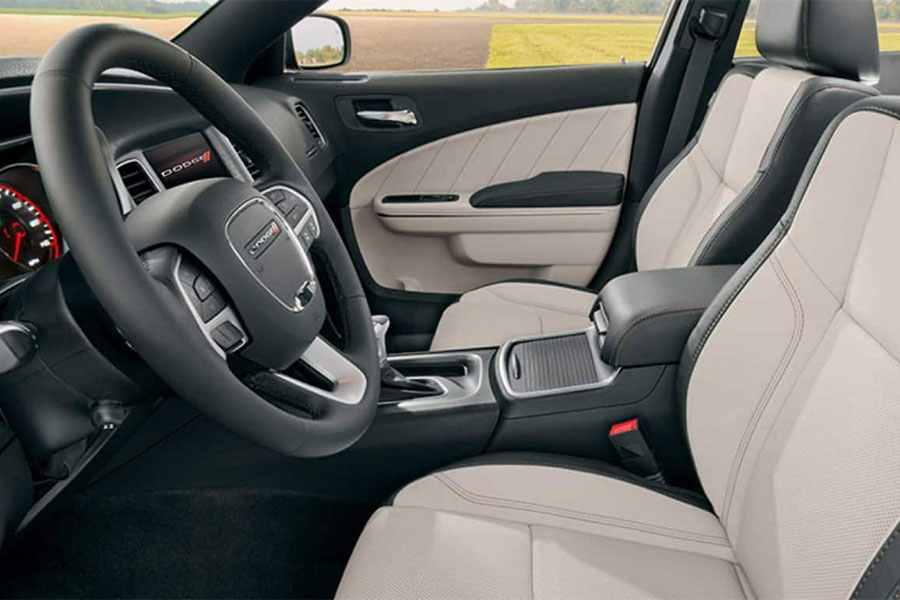 On top of that, the Charger boasts plenty of family-friendly technology, including the Uconnect infotainment system. This system, displayed on a 7- or 8.4-inch touch screen, is among the better infotainment systems on the market. Uconnect responds quickly to the touch and has an intuitive layout. Use the touch screen or the physical controls on the dash.
So, go ahead and indulge in something you'll love to drive. The Charger takes care of the kids in back just fine.