2019 Dodge Durango vs Ford Explorer
2019 Dodge Durango vs Ford Explorer
If you want passenger room and power, the sport utility vehicle is your class. And if you want to maximize both, there are a few SUVs that still remember what it's like to do a full day's work with a full complement of passengers. Two of these are the 2019 Dodge Durango and the Ford Explorer. In this comparison guide, we narrow it down to one. Because when it comes to choosing the SUV that's right for you, you can't buy two.
Price: 2019 Dodge Durango
If you're looking for a bundle of standard features at an affordable price, the Dodge Durango is your SUV. There are a number of unusual perks you won't normally find on a base trim mid-size SUV, like leather-wrapped steering wheel, proximity keyless entry, push-button start, tri-zone automatic climate control, 7-inch touch screen, Apple CarPlay, Android Auto, Bluetooth, two USB ports, voice controls, and six-speaker sound system. The 2019 Durango starts at $30,195.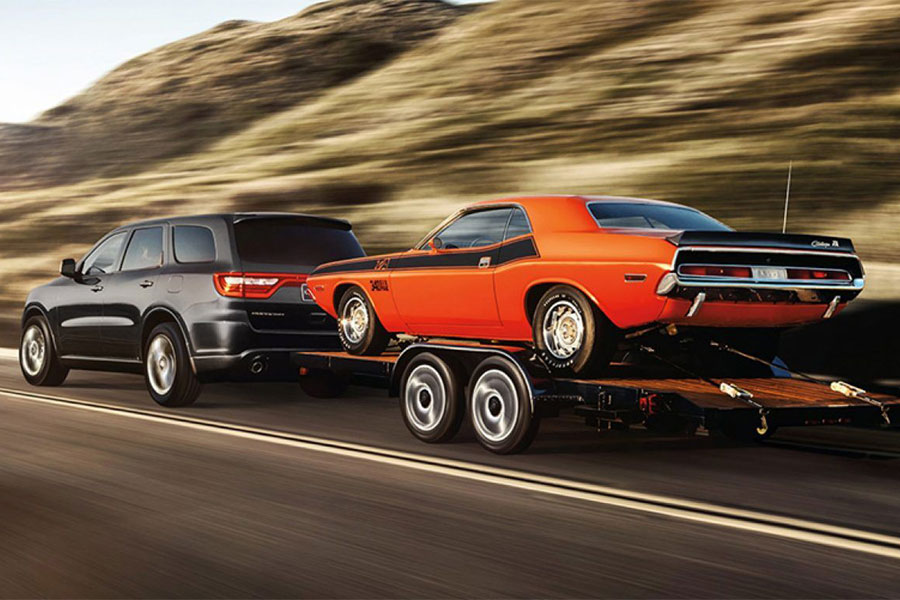 Despite having fewer standard features, the Ford Explorer is the more expensive of the two SUVs. The Explorer starts at $32,365. The only things the Explorer offers that the Durango does not is an 8-way power-adjustable driver's seat, MyKey system, SYNC infotainment interface, and smaller display. But if you're looking for smartphone integration, keyless entry, push-button start, and climate control, you'll have to step to upper trims.
Towing: 2019 Dodge Durango
Let's face it. Some so-called SUVs today are puny with negligible or absent towing capacity. The Durango, by comparison, puts the 'sport' back in sport utility vehicle. This potent champion tows up to 8,700 pounds, when properly configured. That's enough towing power to handle a 25-foot-plus-long camping trailer, two-horse trailer, or large boat. You don't need a half-ton pickup to go to the lake, the cabin, or the farm. Try the Durango instead.
The Ford Explorer can also tow, but considerably less. At best, the Explorer tows 5,000 pounds. That'll get the job done for some boats, single-horse trailers, and a hard-side towable RV. But the utility is greatly diminished.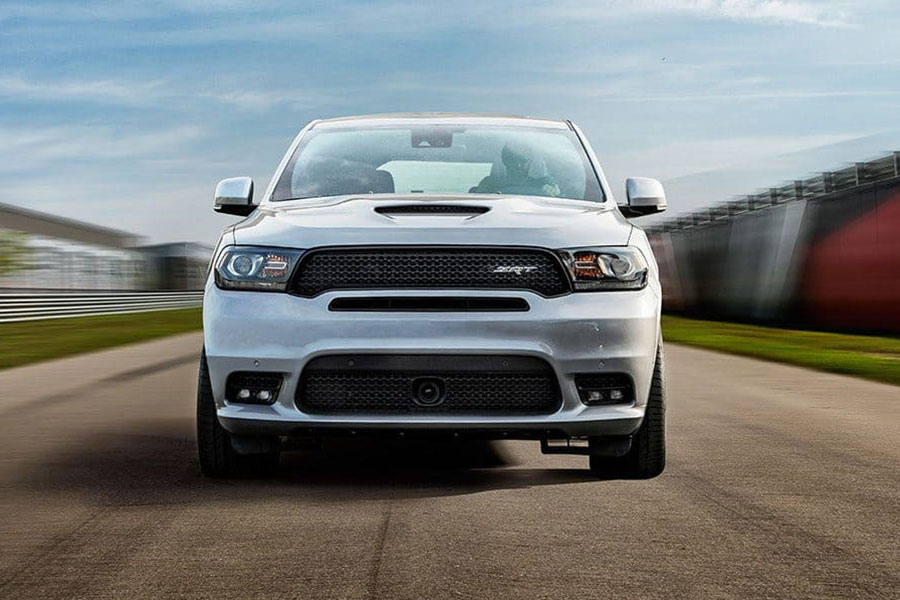 Fuel Economy: 2019 Dodge Durango
You might wonder whether all that power might make the Durango terribly thirsty. Well, we're not sure how they accomplished this, but Dodge has made the Durango pretty fuel efficient. This Dodge SUV gets 19 city and 26 highway miles per gallon. To put that into perspective, let's compare the Durango's gas mileage to the Explorer's. The Ford SUV gets 17 city and 24 highway miles per gallon. We find the fact that the Durango tows more on less fuel pretty impressive.
If you're looking for a 7-seater mid-size SUV that tows like a pickup truck but sips fuel like a sedan, look for the 2019 Dodge Durango.