2019 Dodge Durango vs Jeep Grand Cherokee
2019 Dodge Durango vs Jeep Grand Cherokee

Inventory
Before you can choose between the 2019 Dodge Durango and Jeep Grand Cherokee, you to get to know these rugged SUVs a little bit better. Both are known for their capable performance and massive towing capabilities. But which SUV is the best family hauler? Which offers the best value? Our comparison guide has the answers.
Save Money Upfront: 2019 Dodge Durango
To potentially lower your monthly payments – and ultimately spend less on a new SUV – choose the Durango. This three-row sports utility vehicle starts at just $30,445, keeping your budget in check. The 2019 Grand Cherokee starts at $32,195 and that price quickly rises, especially if you choose one of the specialty models (the Trailhawk starts at $44,545 and the Trackhawk a whopping $87,150).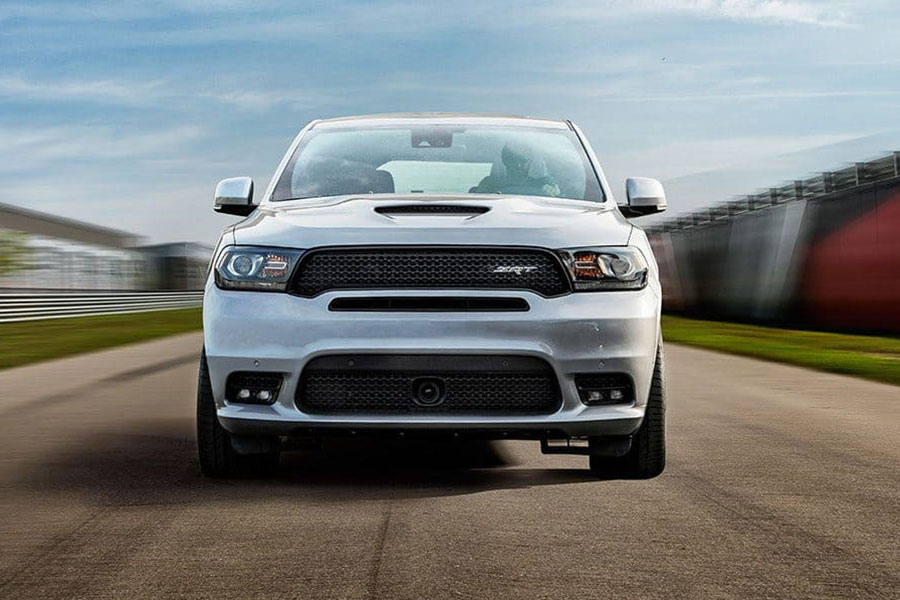 The Best Gadgets: It's a Tie!
Besides saving you money on upfront costs, the Durango also has some of the best tech gear in the segment. That means a huge touchscreen interface that's easy to use and standard Apple CarPlay and Android Auto smartphone connectivity for safe access to your apps.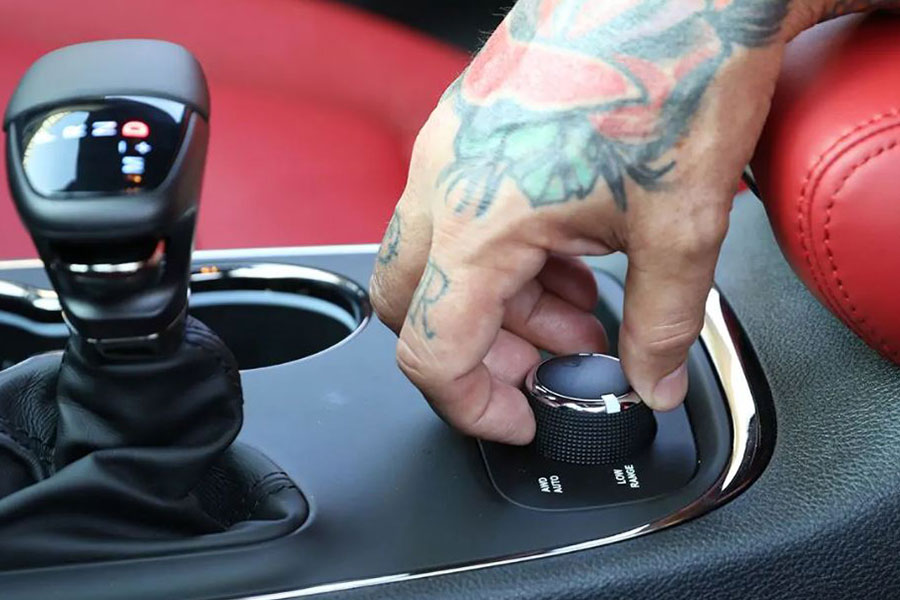 The 2019 Jeep Grand Cherokee serves up all the same standard gadgets, including the 7-inch touchscreen and complete smartphone integration. Both vehicles offer Chrysler's Uconnect infotainment system, which is both easy to use and quick to react.
Spacious Family Hauling: 2019 Dodge Durango
One of the Durango's biggest attractions is its spacious, comfortable cabin. The third-row seats put competitors to shame with their adult-friendly legroom, which means you don't have to worry about your kids outgrowing the cabin. And seating support is at an all-time high; the Durango treats you the perfect road trip.
The 2019 Jeep Grand Cherokee goes head-to-head with the Durango in a lot of ways, giving you plenty of interior space and an excellent view of the road. What you won't find, however, is third-row seating. The Grand Cherokee only seats a maximum of five passengers.
Master Strongest Off-Road Skills: 2019 Jeep Grand Cherokee
In this segment, the Jeep Grand Cherokee is a favorite among off-road explorers. With its optional four-wheel drive and special Trailhawk trim, this Jeep offers everything you need to combat the elements. That means options like a terrain-selectable traction control system and underbody skid plates.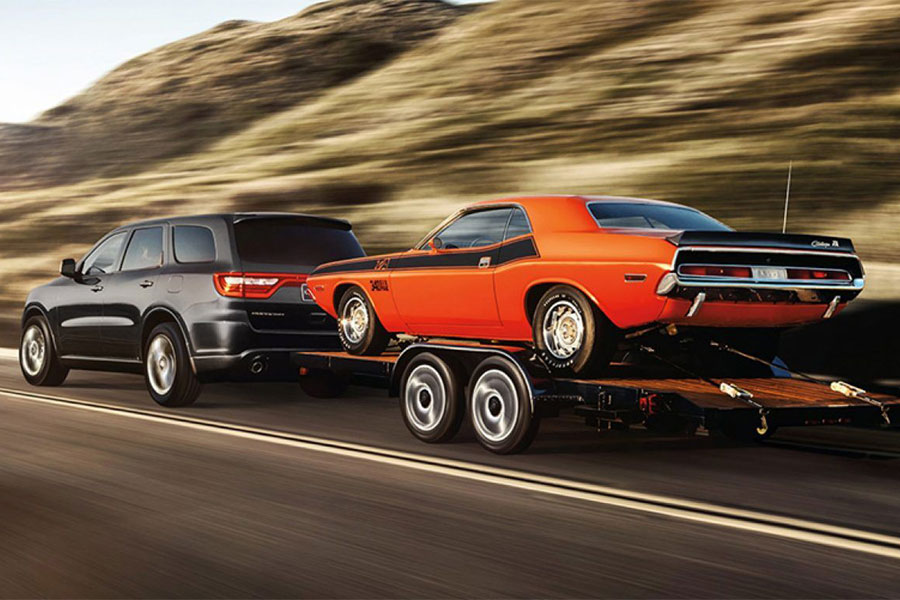 Although the Grand Cherokee offers a seriously rugged ride, it's the 2019 Dodge Durango that can tow the biggest boat. Properly equipped, this sturdy Dodge SUV tows trailers weighing up to 8,700 pounds. The Grand Cherokee can only pull up to 7,200 pounds. Though the Durango can't quite match the Jeep's four-wheel-drive capabilities, you can add all-wheel drive to this SUV. This performance gear boosts traction on the trail and helps you maintain control in slippery weather.
Despite its excellent off-road chops, the new Grand Cherokee comes in second to the 2019 Dodge Durango. The latter SUV is an especially good pick for families, quenching that thirst for adventure with spacious seating, street-smart technology, and impressive towing capabilities.