2019 Jeep Compass vs Ford Escape
2019 Jeep Compass vs Ford Escape
For both sporty utility and a comfy commute, the 2019 Jeep Compass and Ford Escape are two compact crossovers that have you covered. Which version is more your type? Our comparison guide has the answers you seek.
Strongest Off-Road Chops: 2019 Jeep Compass
The Compass certainly adds adventure to your drive. In fact, in the compact crossover segment, you won't find a better option for sporty sport utility. Add all-wheel drive for a capable performance on your favorite trail or some challenging weather. Or, if you plan to venture into some seriously rugged terrain, check out the Compass Trailhawk. This specialty trim comes standard with everything you need to combat the elements, including off-road-oriented tires and a raised suspension.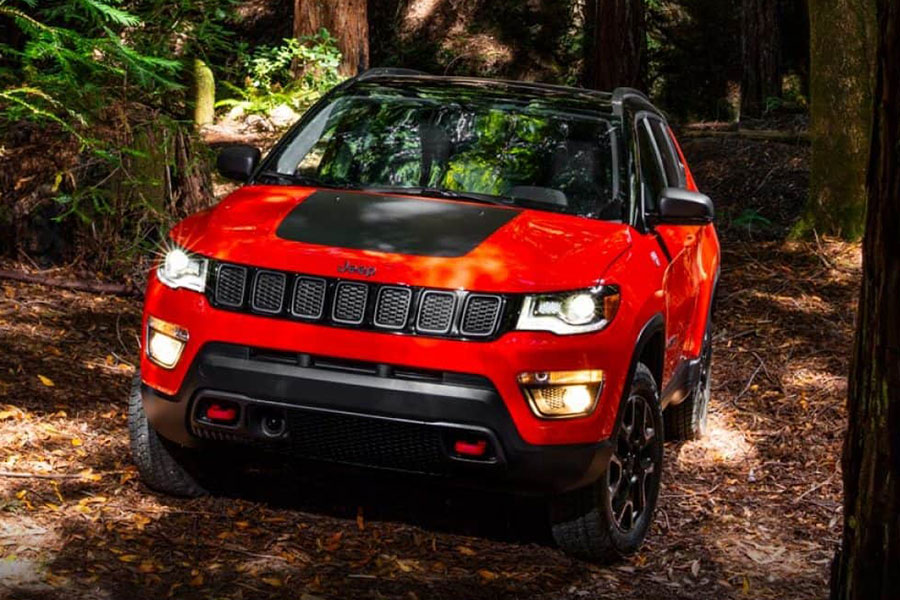 In the Ford Escape, you won't find an equivalent to the Compass Trailhawk. Ford's compact crossover was designed mostly for use on pavement, even with all-wheel drive in the equation. However, the Escape's all-wheel-drive system will help you make your way around campsites and light trails with maximum traction.
Most Comfort and Convenience: 2019 Jeep Compass
You'll feel like you've struck gold in the Compass, which supplies spacious, supportive seating in spite of its compact packaging. Even more, the Compass has the infotainment and smartphone integration features you need to stay connected with minimal hassle. Jeep's Uconnect system is easy to use, with an 8.4-inch touchscreen that's quick to respond to you. Apple CarPlay and Android Auto capabilities offer hands-free access to apps like Maps, Music, and Messages, so you won't feel the urge to sacrifice safety to see what's happening in your world.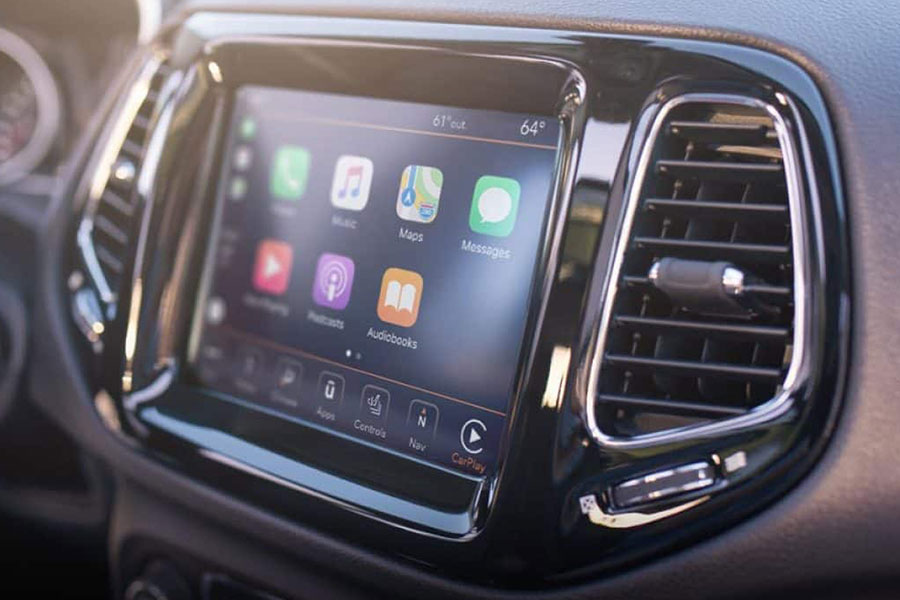 In this category, the 2019 Ford Escape also shines. Seating is supportive and road noise is minimal – traits everyone appreciates on a long commute. We also like the Sync 3 infotainment system, which is also e accessible and smartphone-friendly. However, the Escape puts an emphasis on sporty handling, which has a negative effect on ride comfort, jostling you around on rocky roads.
Thriftiest Performance: 2019 Jeep Compass
This race is tight, but the Compass just barely noses ahead of the Escape. The Compass's thriftiest powertrain configuration earns 23 city/32 highway mpg. That's especially good news for commuters who want to make the most out a highway ride.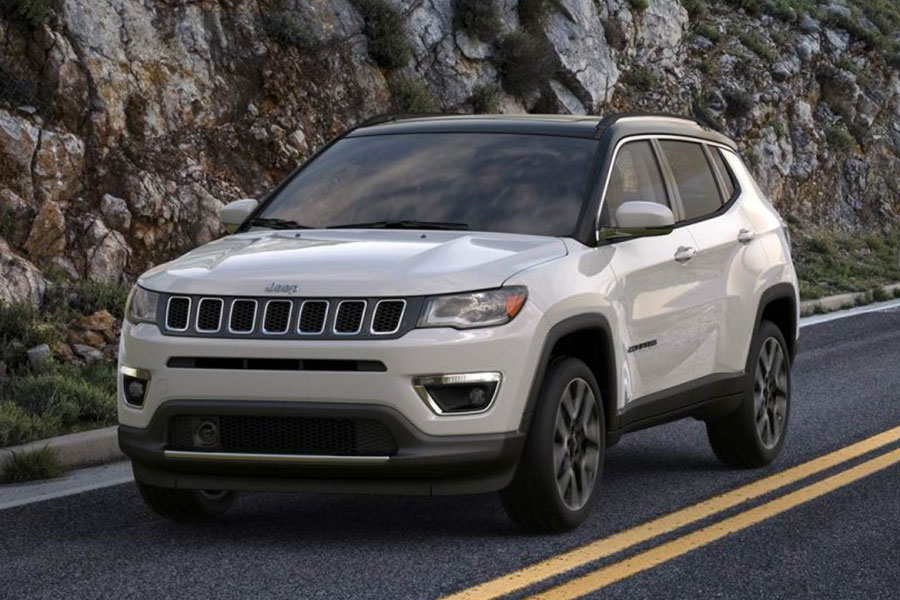 The Escape's thriftiest setup earns 23/30 mpg. That may not sound like much of a difference. However, if you've got an especially long ride to work, the extra miles you get out of the Compass will add up to bigger savings.
Safest Ride to Work: 2019 Ford Escape
Here, the Escape has a bit of an edge. In government crash tests, this compact crossover earned a perfect five-star rating for overall protection. Add the Safe and Smart package to your Escape, and a bevy of driver aids will help you avoid danger. These include forward collision warning with automatic emergency braking and lane departure intervention.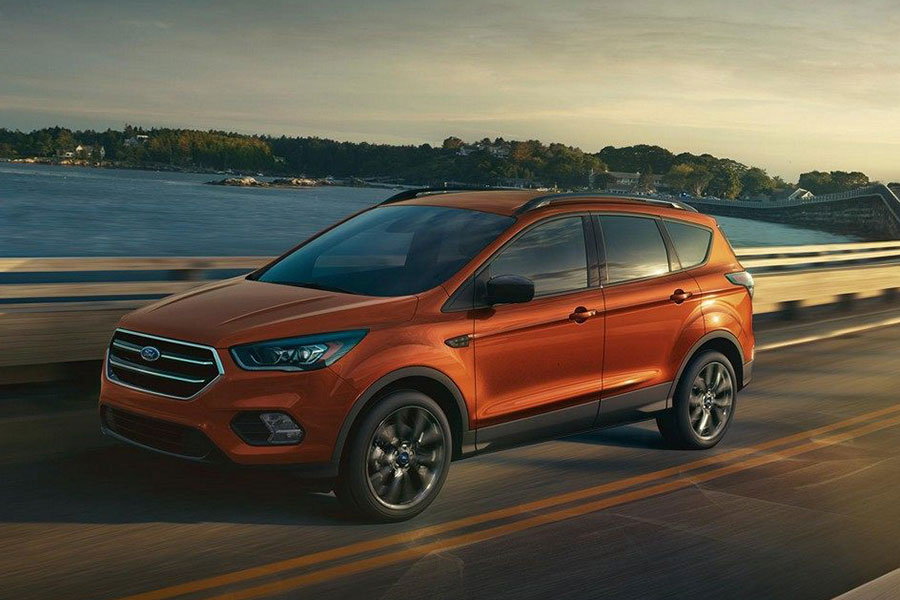 Back in the 2019 Jeep Compass, you'll also feel safe and secure. In government crash tests, this crossover comes in just behind the Escape, earning four out of five stars for overall protection. Other than that, though, the Compass goes pound-for-pound with the Escape in terms of driver aids and safety technology. Just add the Advanced Safety package – which also includes forward collision mitigation and lane departure intervention – and you're unlikely to be surprised by any danger heading your way.
We have to say that, in the end, the 2019 Jeep Compass is our number one pick. This rugged little crossover has guts, supplying utility for a long drive into the wilderness or long commutes in the urban jungle. You'll get what you want and what you need, in performance and in the little perks that will make your drive a pleasure.