2019 Jeep Compass vs Hyundai Santa Fe
2019 Jeep Compass vs Hyundai Santa Fe
There's a lot to like about the 2019 Jeep Compass and Hyundai Santa Fe – but which of these compact crossovers gives you everything you want in a daily drive? Our comparison guide is here to help you make the right purchase.
The "I Don't Mind Being In Traffic" Level Comfort: 2019 Jeep Compass
The Compass is known for its rugged capabilities, but it's also the more comfortable of these two crossovers. Inside, you'll find roomy seating – which may even be surprisingly roomy when you consider the Compass's outer dimensions. This compact Jeep also increases luxury with available options like leather upholstery and heated seats.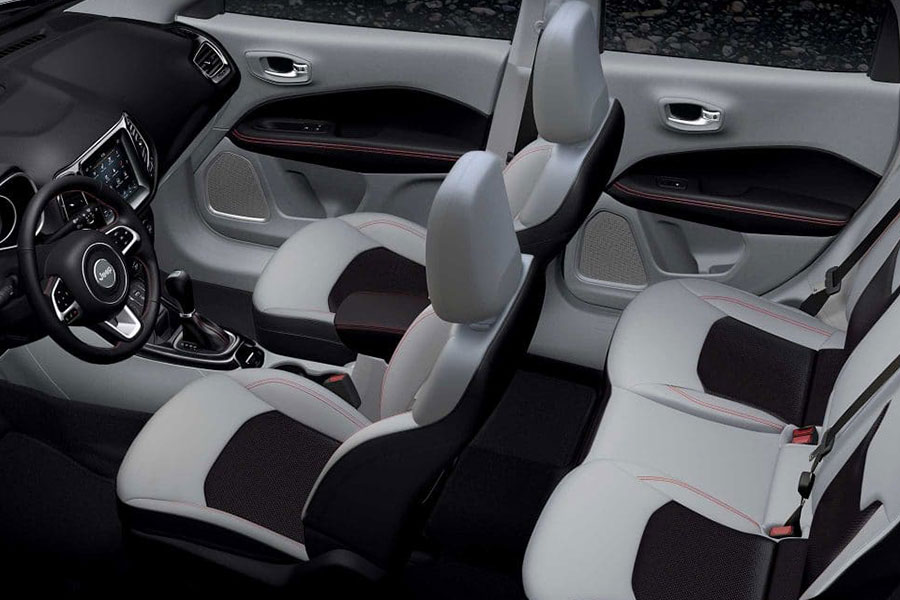 In the Hyundai Santa Fe, you'll find high-quality cabin materials and seats that strike a good balance between being soft and supportive. This crossover also does a good job of quelling road noise and smoothing over any bumps in the road. There are almost no drawbacks in the Santa Fe, to be honest. We just think that the Compass one-ups the Santa Fe by offering all of these features while also giving you the chance to add on an impressive range of luxury options.
Budget-Friendliest Trip to the Gas Pump: 2019 Jeep Compass
Not surprisingly, given its nameplate, the Compass gives you the sportiest ride. You might be surprised to learn, then, that it also is the more efficient of these two crossovers. Depending on powertrain configuration, the Compass earns up to 23 city/32 highway mpg. The Santa Fe lags behind, especially on the highway, earning up to 22/29 mpg.
Safety Comes First: 2019 Hyundai Santa Fe
Here, the Hyundai Santa Fe has the most to offer. The Santa Fe earned the top score of "Good" in every crash test that the Insurance Institute for Highway Safety could throw at it. The forward collision mitigation system goes even further with a rare score of "Superior." When the system senses danger, this technology jumps into action to help you avoid costly damages.
The 2019 Jeep Compass also did pretty well in government crash tests, earning four out of five stars for overall protection. Like the Santa Fe, the Compass offers a range of driver aids to help you steer clear of accidents. This package includes adaptive cruise control and forward collision mitigation to help you safely navigate your daily drives.
Maximum Fun Off the Beaten Path: 2019 Jeep Compass
The Compass will travel deeper into rugged territory than its competitors. Add all-wheel drive to any Compass for extra traction on soft surfaces, including sand, mud, and icy pavement. There's even a special trim model for extra adventure; the Compass Trailhawk comes standard with all-terrain tires and underbody skidplates to help you tackle the elements. The Trailhawk's Selec-Terrain system comes in handy when you want to crawl up steep inclines or over rocky terrain.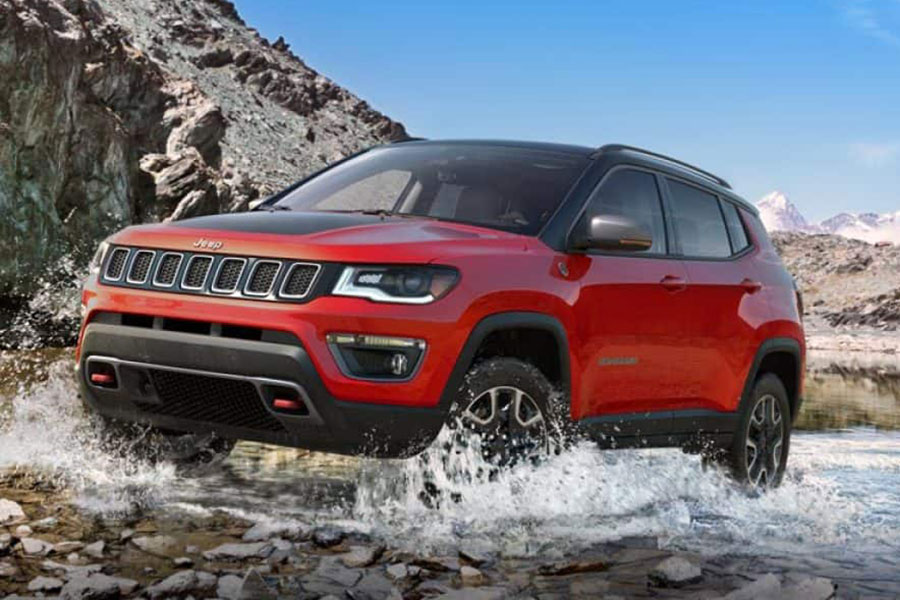 The 2019 Hyundai Santa Fe wasn't designed for off-roading. The Hyundai is equipped to explore the urban jungle, but it does offer all-wheel drive as an option. If winter in your town means icy streets, this traction-inducing technology is worth the extra control and peace of mind it brings.
Both of these compact crossovers are strong in the comfort and safety departments, but the 2019 Jeep Compass does the best job of straddling the gap between rugged utility and a smooth daily drive. If you need a crossover that's both capable and comfortable, the Compass won't let you down.