2019 Jeep Grand Cherokee vs Ford Edge
2019 Jeep Grand Cherokee vs Ford Edge
The 2019 Jeep Grand Cherokee and Ford Edge don't look too different on the outside, but pop the hood and there's a world of difference. We don't mean to say that the Ford Edge is weak. The Edge does better than average in its class, with potent engines and controlled handling. But if you're looking for something positively athletic and rugged, the Jeep Grand Cherokee is more your style. In this comparison guide, we take a long look at these two titans in the midsize sport utility vehicle class and let you know which will settle you down and which will wake you up.
Off-Roading: 2019 Jeep Grand Cherokee
Jeep is synonymous with off-roading, and the Grand Cherokee is one of the best of models at it. That's thanks to various features like locking rear differential, multiple four-wheel-drive systems, upgraded anti-lock and performance brakes, and an adaptive air suspension. There's also an available Selec-Terrain system that lets you choose between five modes-Auto, Sport, Snow, Sand/Mud, and Rock-for traversing difficult terrain. The upcoming Jeep Gladiator may surpass the Grand Cherokee in off-roading, but for now, you can't do better than this SUV.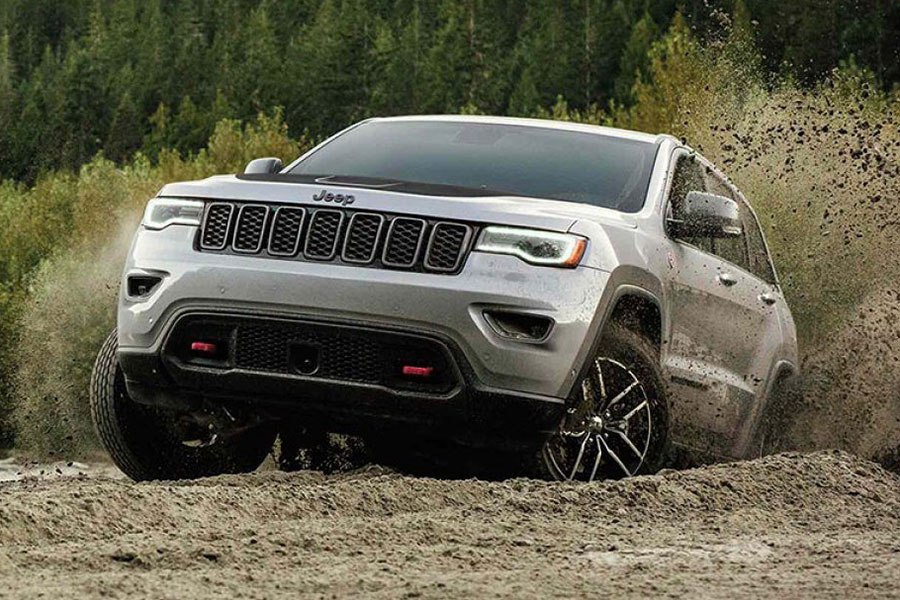 There's nothing that really lends the Ford Edge to off-roading. In fact, we don't suggest you even try. The Edge will probably do fine at low to moderate speeds on dirt roads, but this is a pavement cruiser first and foremost.
Towing: 2019 Jeep Grand Cherokee
The 2019 Jeep Grand Cherokee can tow up to 7,400 pounds, when properly equipped. That's about as much as a compact pickup truck. So hitch up a towable camping trailer or a set of four ATVs. On the other hand, the Ford Edge can only tow about half that much, with a listed towing capacity of 3,500 pounds.
Engine Options: 2019 Jeep Grand Cherokee
Offering plenty of engines means getting exactly the power or price you want. We start with the base 3.6-liter V6 that delivers 295 horsepower and 260 pound-feet of torque. At the opposite extreme, there's the 6.2-liter supercharged V8 serving up an impressive 707 horsepower and 645 pound-feet of torque. They call this engine the Hellcat Hemi and when it's not purring, it roars. But if you want something in between, you got it. There are three additional engine options on the Grand Cherokee, including two other V8 powerhouses or a diesel engine option.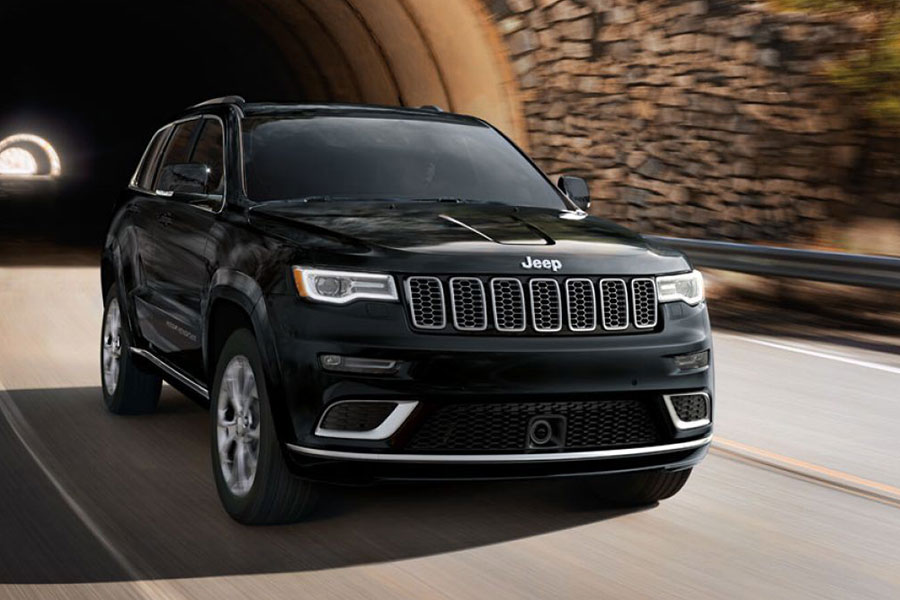 The Ford Edge offers just two engines, the base turbocharged 2-liter four-cylinder engine, good for 250 horsepower and 280 pound-feet of torque, or the 2.7-liter V6 that generates 335 horsepower and 380 pound-feet of torque. The latter engine is exclusive to the top-tier ST trim level.
While the Ford Edge is a good all-around SUV, it's gotta stick to the concrete, not tow too much, and color within the lines. The Jeep Grand Cherokee was made to make a sharp turn in the middle of nowhere and go over whatever terrain this Jeep finds there. The Grand Cherokee has the power and build to take on just about anything.