2019 Jeep Grand Cherokee vs Ford Explorer
2019 Jeep Grand Cherokee vs Ford Explorer

Inventory
A lot of people think that if you want a great off-roader, you have to compromise in a lot of other areas. But that just isn't so. Jeep has made a name for themselves in off-roading, but their lineup favorably compares to rival manufacturers in other areas as well. Take the 2019 Jeep Grand Cherokee, one of the best and most popular Jeeps in the United States. Not only does the Grand Cherokee beat the competition in off-roading, but this Jeep will surprise you in plenty of other ways as well. In this comparison guide, we pair the Grand Cherokee with the 2019 Ford Explorer to show you what we mean.
Price: 2019 Jeep Grand Cherokee
You might think the better off-roader would be more expensive, almost by default. But we have declared victory for the Grand Cherokee in this category, since the Jeep starts a couple hundred dollars cheaper than the Explorer. But let's give the competition a sporting chance by comparing standard features, shall we? The 2019 Jeep Grand Cherokee starts at $31,695 and comes standard with dual-zone automatic climate control, cloth seats, rearview camera and other active safety features, proximity keyless entry, push-button start, and Uconnect 4 infotainment system with two USB ports, Bluetooth, voice controls, six-speaker stereo, Apple CarPlay, Android Auto, and 7-inch touch screen.
By comparison, the 2019 Ford Explorer starts at $32,365. Standard features include cloth upholstery, eight-way power-adjustable driver's seat, rearview camera, MyKey system, SYNC infotainment interface, 4.2-inch color display, Bluetooth, USB port, and six-speaker stereo. As you can see, not only does the Jeep cost less, but this Jeep also offers more than the Explorer.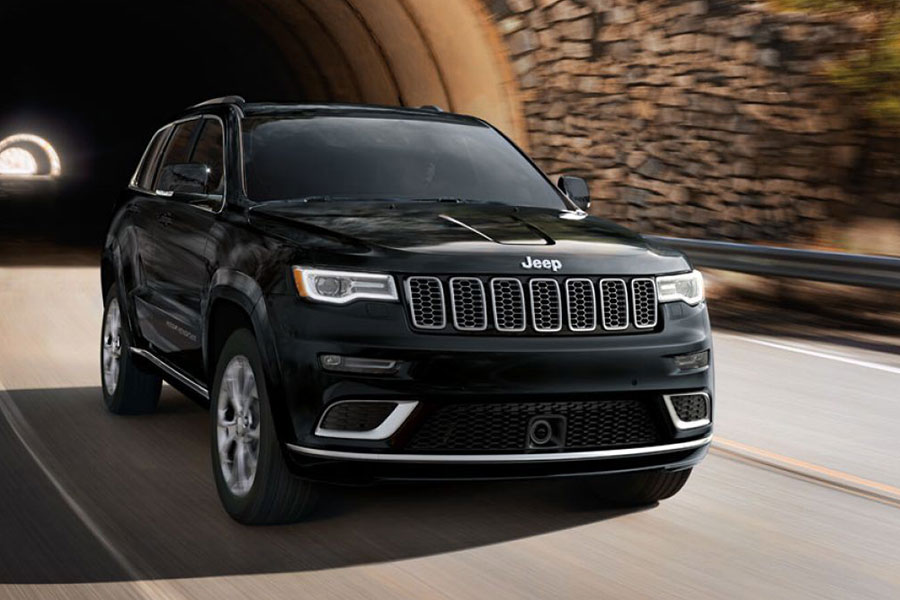 Fuel Economy: 2019 Jeep Grand Cherokee
There's not a big difference in weight between the Grand Cherokee and Explorer. So you might expect comparable gas mileage. But the truth lies in the numbers. At best, the 2019 Grand Cherokee gets 22 city miles and 30 highway miles per gallon. Meanwhile, the 2019 Explorer gets 19 city and 27 highway mpg. It turns out more off-roading prowess does not necessarily mean compromising on fuel economy.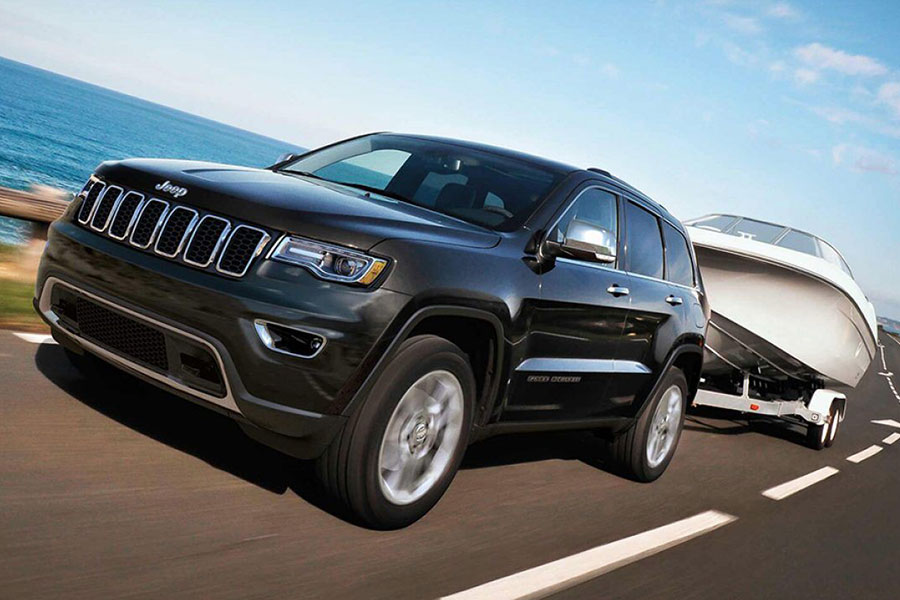 Towing: 2019 Jeep Grand Cherokee
So you're probably starting to wonder if the Grand Cherokee is a bit lackluster in power, given its fuel economy numbers. Not at all. In fact, this Jeep can tow more than its Explorer rival. When properly configured, the 2019 Grand Cherokee can tow loads up to 7,400 pounds in weight. Meanwhile, the 2019 Explorer does only 5,000 pounds maximum. In addition to the better towing numbers, the Grand Cherokee has a more robust engine option lineup with more options and better horsepower and torque.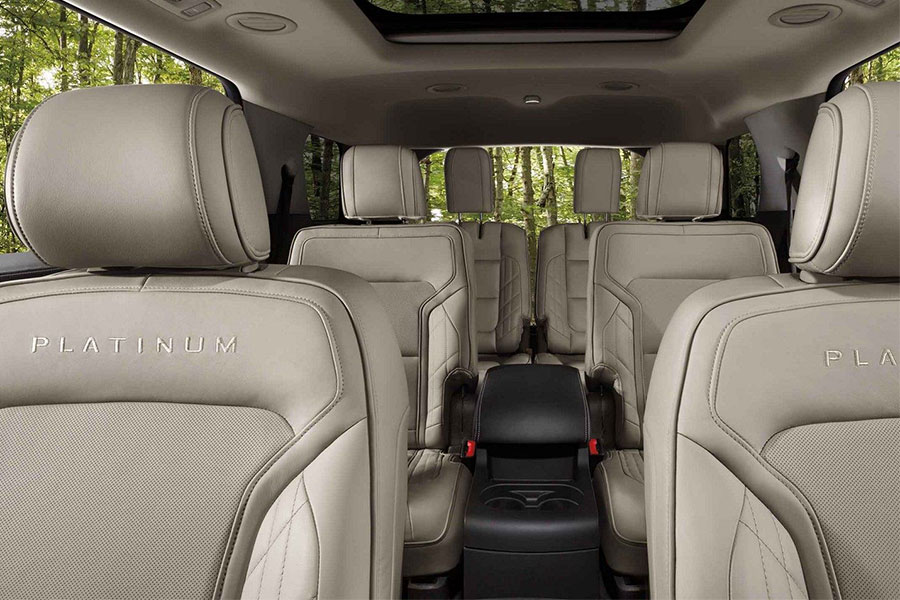 Seating Capacity: 2019 Ford Explorer
There a single category where the 2019 Ford Explorer really shines compared to the Grand Cherokee, and that is passenger space. While the Grand Cherokee can seat up to 5 people, the Explorer has an extra row of seating so the Ford SUV can seat up to 7 people. If you have more than a family of five, the Explorer could make sense. But all others should definitely get out there to see the Jeep Grand Cherokee.