2019 Jeep Grand Cherokee vs Mazda CX-9
2019 Jeep Grand Cherokee vs Mazda CX-9

Inventory
Let's face it. One of these sport utility vehicles is an off-roader and one of them isn't. Don't get us wrong. In a pinch, the Mazda CX-9 can take the unbeaten path and do just fine. There's 8.8 inches of ground clearance, despite the front overhang that scrapes a bit. And its i-ACTIV system has predictive traction control to prevent slippage. But the CX-9 just isn't in the same category as the Grand Cherokee, a dedicated off-roader from a brand known for off-roading. But let's say for a moment that off-roading isn't important to you. What then? Should you choose the Jeep or the Mazda? In this comparison guide, we'll dig into that very question.
Price: 2019 Jeep Grand Cherokee
Make no mistake, the Jeep Grand Cherokee, despite its off-road versatility is actually the more affordable model. The Jeep starts at $31,695 compared to the Mazda's $32,380 sticker price. Maybe a difference slimmer than $1K doesn't matter too much to most people. But let's look at value as well. The 2019 Grand Cherokee comes standard with dual-zone automatic climate control, cloth seats, rearview camera and other active safety features, proximity keyless entry, push-button start, and Uconnect 4 infotainment system with two USB ports, Bluetooth, voice controls, six-speaker stereo, Apple CarPlay, Android Auto, and 7-inch touch screen.
The Mazda CX-9's standard features include cloth upholstery, manually adjustable front seats, leather-wrapped steering wheel and shift knob, rearview camera, tri-zone automatic climate control, push-button start, 7-inch touch-screen infotainment system, dual USB ports, blind spot monitoring, rear cross traffic alert, and Smart City Brake Support. We're not seeing a lot of daylight between these feature packages, so we're calling this category a win for the Grand Cherokee.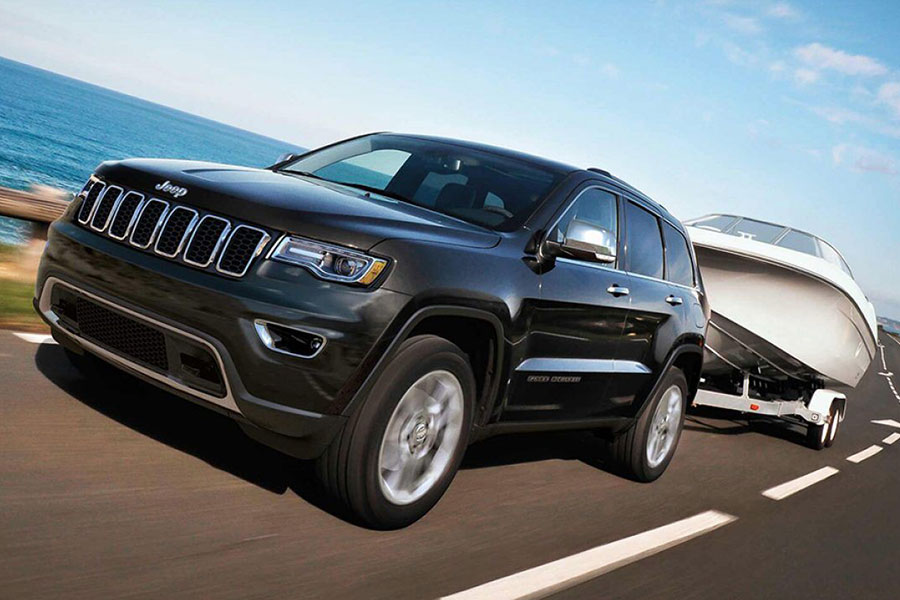 Towing Capacity: 2019 Jeep Grand Cherokee
Comparing towing numbers is an exercise that puts the Mazda CX-9 to shame. That's because the Grand Cherokee is a class leader, towing loads up to 7,400 pounds. The CX-9 offers a much tamer towing capacity: a mere 3,500 pounds.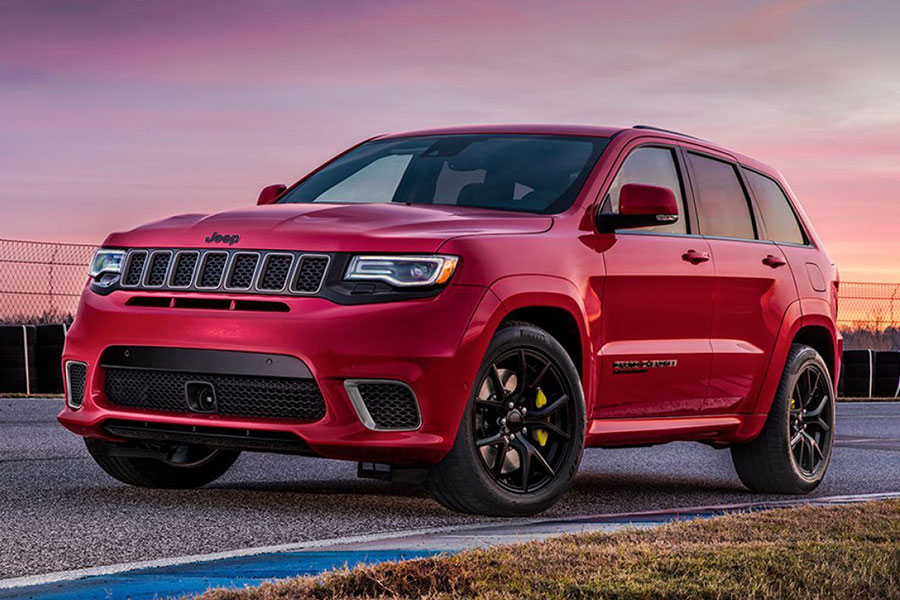 Fuel Economy: Tie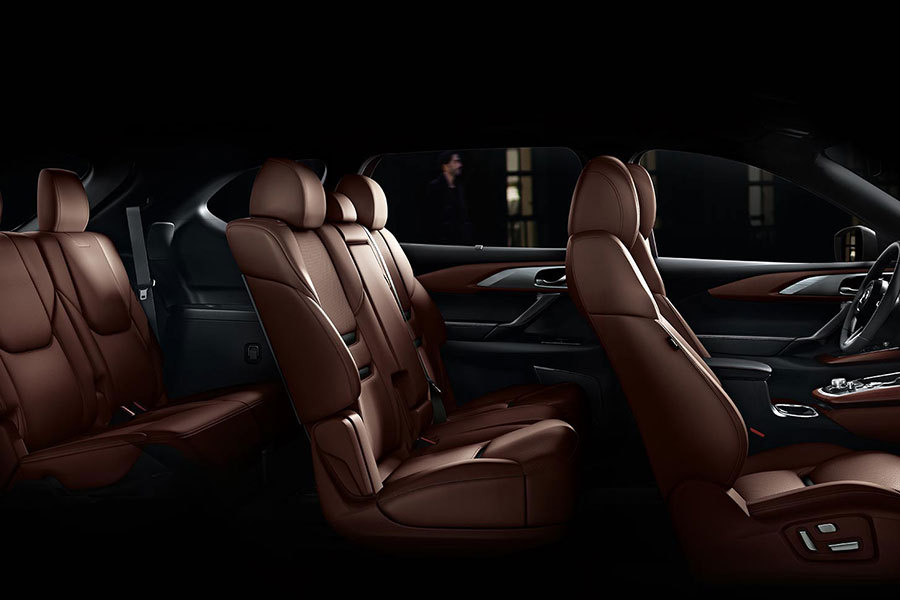 The Mazda CX-9 offers more overall cargo capacity, while the Jeep Grand Cherokee has more on offer without putting the seats down, hence the tie in this category. Specifically, with all the seats up, the Jeep has 36.3 cubic feet while the Mazda has 14.4 cubes. You have to fold the third row of seating down to get to the same cargo capacity as the Jeep. Fold everything down, however, and the advantage shifts to the Mazda, which gets 71.2 cubic feet of storage to the Jeep's 68.3 cubes.
In this lineup, as you can see, the 2019 Jeep Grand Cherokee is not just the better off-roader. It's the better overall SUV.