2019 Jeep Renegade vs Subaru Crosstrek
2019 Jeep Renegade vs Subaru Crosstrek

Inventory
It's the battle of the small and rugged in this competition between the 2019 Jeep Renegade and Subaru Crosstrek. Both are subcompact sport utility vehicles and both have off-roading chops. But which is the overall better vehicle? In this comparison guide, we'll provide the grand overview, hitting some relevant categories, so you can make the best choice for you.
Off-roading: 2019 Jeep Renegade
It's illegal to mention a Jeep without talking about its off-roading prowess. What's that? We're being told it's not illegal. But it ought to be. Because Jeep has invested time, money, and effort to make virtually its entire lineup to be off-road worthy. And just because the Renegade is small doesn't mean a thing, especially with the Trailhawk trim level. The Renegade Trailhawk comes with low-range gearing, increased ground clearance, skid plates, and all-terrain tires. There's just no better subcompact SUV for off-roading on the market.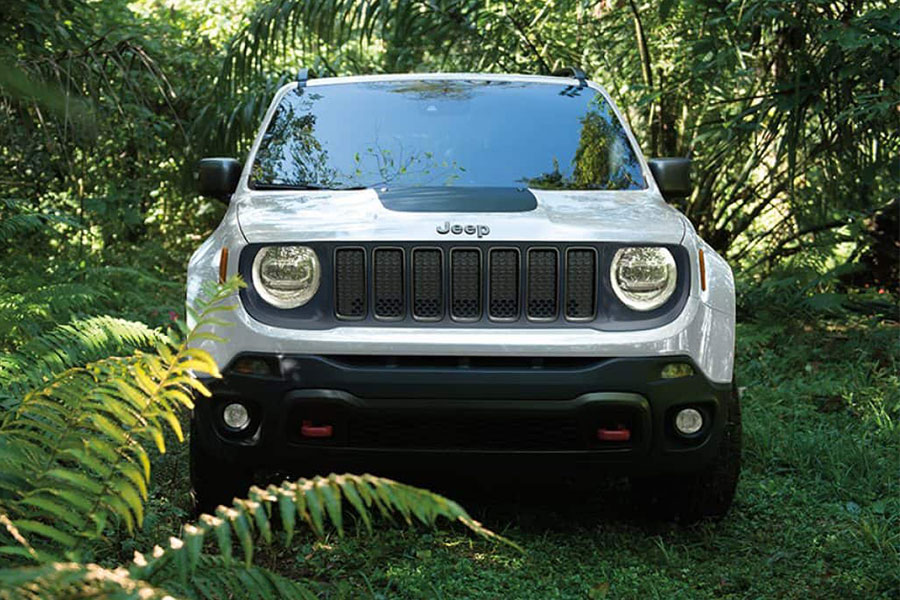 Unlike most other subcompact crossovers, the Subaru Crosstrek can do off-roading admirably. There's great all-wheel drive on offer. But light off-roading is all you're going to get with the Crosstrek.
Engine Options: 2019 Jeep Renegade
Another big difference is about what's under the hood. With the Renegade, you have your choice of the standard 177-horsepower 1.3-liter turbocharged inline-4 engine or a 180-horsepower 2.4-liter inline-4. Either way, you're getting between 175 and 200 pound-feet of torque. That's a lot of muscle for a vehicle this size.
On the other hand, the Subaru Crosstrek only has a single engine: the 2.0-liter flat-4 making 152 horsepower and 145 lb-ft of torque. That's significantly less power and plenty of critics have complained of the Crosstrek's lackluster performance. In truth, there is another engine, but that's the same engine paired with a lithium-ion battery that generates even less horsepower and torque. Safer to stick with the Renegade if you're looking for powerful performance.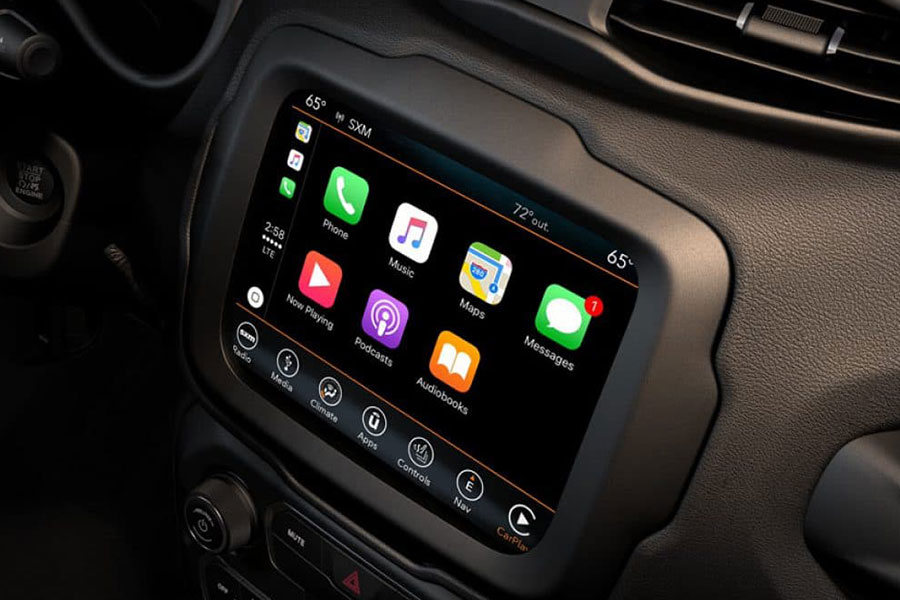 The 2019 Renegade hosts the Uconnect infotainment system, which is speedy to respond to your commands. The standard touch screen displays intuitive menus, and everything is easy to reach. Indeed, everything is smooth sailing in the Renegade, meaning you can keep your eyes on the road where they belong without missing a thing.
Meanwhile, the Crosstrek's infotainment system is also user-friendly and fast. Sharp graphics and large fonts make reading the touch screen at a glance a cinch. Like the Uconnect, the navigation menus make sense and feel intuitive. You'll get the hang of it all on first or second use. You'll probably also enjoy the physical controls if you're not a screen person. In this category, the Renegade and Crosstrek both have a lot going for them.
Handling: 2019 Jeep Renegade
The 2019 Jeep Renegade offers exceptional handling, with minimal sway around corners and nice athleticism. Even though the Renegade can be rough-and-tumble when necessary, this little number provides a smooth ride on paved roads. On the other hand, the 2019 Crosstrek boasts less handling ability than most competitors and can be a disappointment behind the wheel. If you want an enjoyable ride, get the Renegade.