2019 Jeep Wrangler vs Ford Explorer
2019 Jeep Wrangler vs Ford Explorer

Inventory
With their rugged capabilities and roomy cabins, the 2019 Jeep Wrangler and Ford Explorer are two SUVs just begging to live in your driveway. But which should you choose? Our comparison guide takes a closer look, so you can choose the SUV that makes your priorities a reality.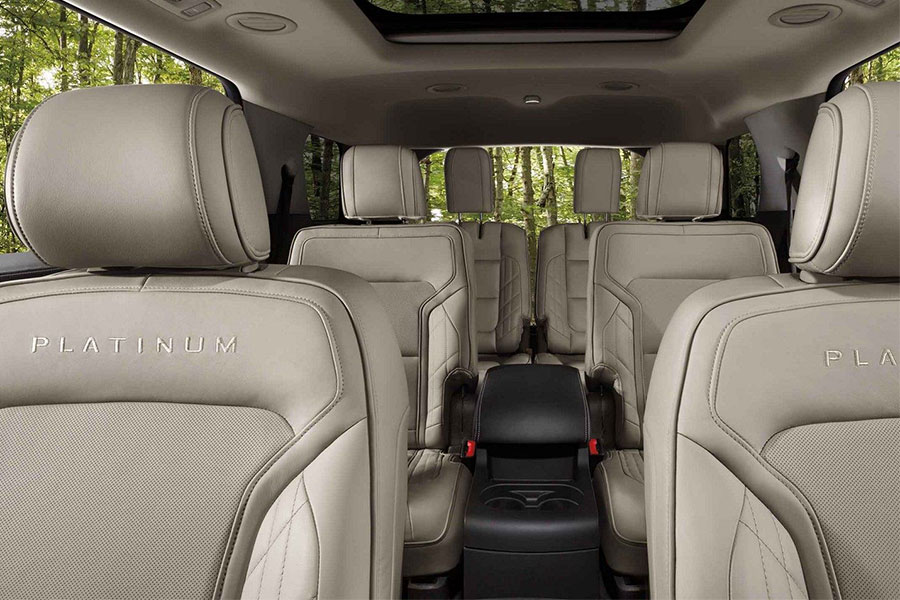 Most in Comfort: 2019 Ford Explorer
The Explorer was designed for smooth family hauling, and that's exactly what it delivers. Choose this crossover for extra passenger space; there's roomy seating for up to seven. And, if you feel the need, you can even deck out your Explorer with some upscale panache, including features like leather upholstery and heated seats.
In the 2019 Jeep Wrangler, you'll never lack for seat comfort. In the four-door Unlimited models, big families even get the extra legroom they crave on road trips. But, with its off-road-ready underpinnings, the ride can feel a little stiff. It's livable, just not as smooth as the Explorer.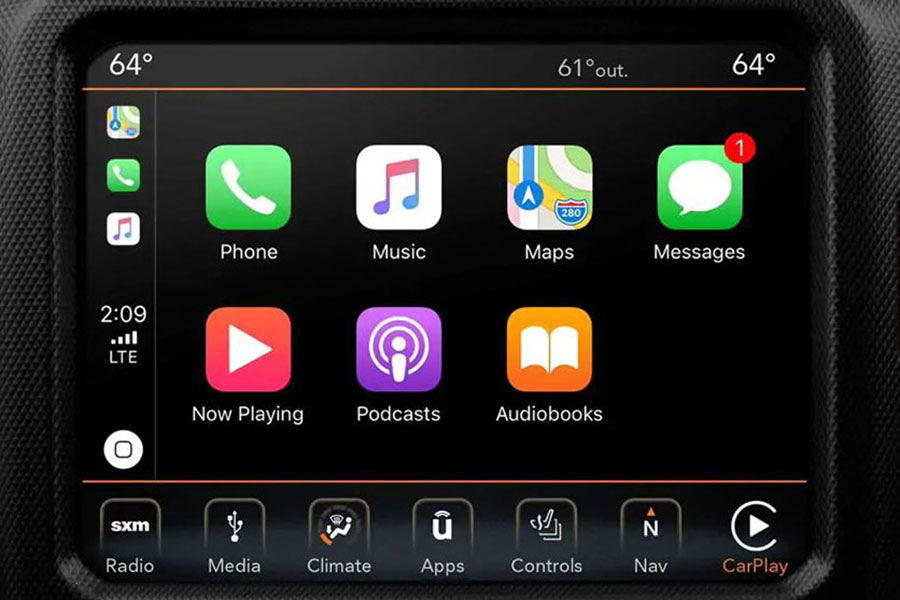 Best Infotainment Lineup: 2019 Jeep Wrangler
After last year's redesign, the Wrangler feels like a whole new vehicle. Besides being more refined, this rugged SUV is also home to all the latest tech gear. Unlike a lot of in-car infotainment systems, Jeep's Uconnect is easy to figure out. And the system's touchscreen is also quick to perform the actions you request because the last thing you want to do in traffic is jab at an unresponsive screen.
Also, Uconnect includes Apple CarPlay and Android Auto. Just connect your phone to the system (via USB or Bluetooth) and oft-used apps automatically display on the touchscreen. You can even use your phone's voice controls on the fly, just press a button on the steering wheel.
Inside the Explorer, you'll find similarly savvy smartphone integration features. We like Ford's SYNC 3 infotainment system, which also includes a sharp, clear touch screen and voice controls. The SYNC 3 menu structure might not be as user-friendly as that of Uconnect, but it's pretty likable otherwise.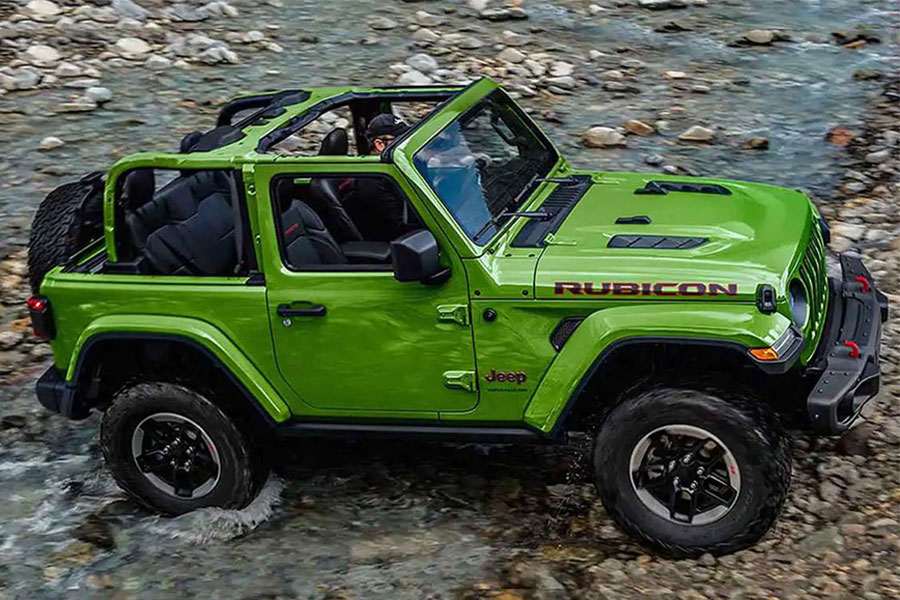 Most Adventurous Ride: 2019 Jeep Wrangler
To sail down sand dunes and climb mountains with the utmost precision, you're going to need the Wrangler. It's more than the best-in-class rugged hauler—there's no better off-roader available to everyday drivers. Every Wrangler comes standard with four-wheel drive. This SUV even offers rugged gear you won't find on the Explorer, like electronic front and rear lockable differentials and rock rails. The Wrangler can also tow a pretty substantial boat, with max tow ratings of 3,500 pounds.
If you've got a bigger boat, choosing the Explorer might make more sense. With a V6 engine under the hood, this crossover tows up to 5,000 pounds. And, although the Explorer wasn't exactly made to scale mountains, this SUV does offer optional all-wheel drive. This performance gear comes in handy on slick pavement or sandy trails, giving you traction as you travel your favorite campgrounds or a wintery highway.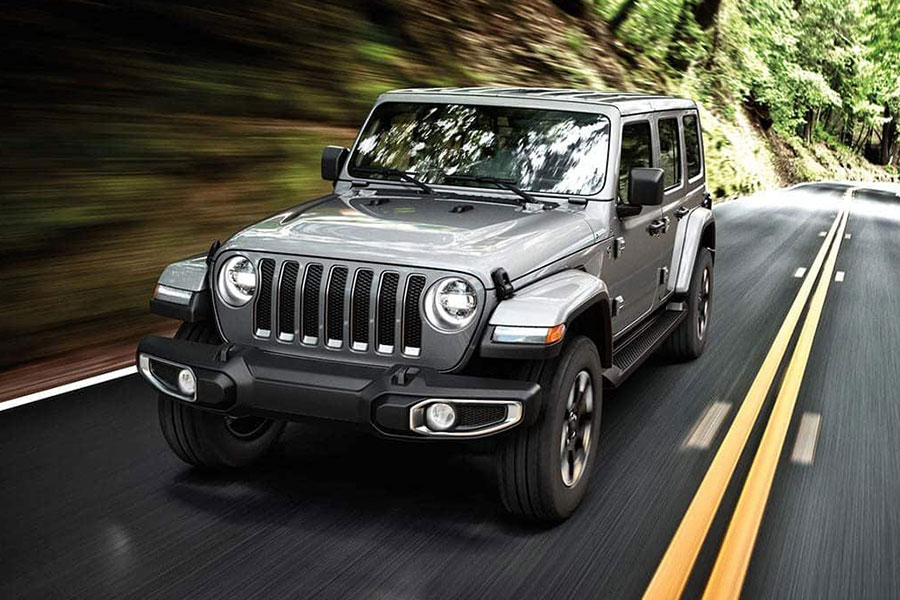 Wallet-Friendly Fuel Economy: 2019 Jeep Wrangler
The Wrangler comes standard with everything you need for forays into the off-road, but this Jeep also helps you conserve the most at the pump. This sporty SUV earns up to 24 mpg combined. Even the thriftiest version of the Ford Explorer trails behind, earning max EPA ratings of 22 mpg combined.
Spice up your life in the 2019 Jeep Wrangler. This SUV has plenty of space for your friends and your sports gear and offers all the latest on-road technology. And, on top of everything, the Wrangler travels through rugged terrain like no other consumer vehicle.