2019 Jeep Wrangler vs Jeep Grand Cherokee
2019 Jeep Wrangler vs Jeep Grand Cherokee

Inventory
The 2019 Jeep Wrangler and Jeep Grand Cherokee both have rugged reputations, but these SUVs also have a softer side. If you're looking for a smooth daily drive and a little weekend adventure, these are the Jeeps for you. But which, ultimately, is the best option? Our comparison guide takes a closer look.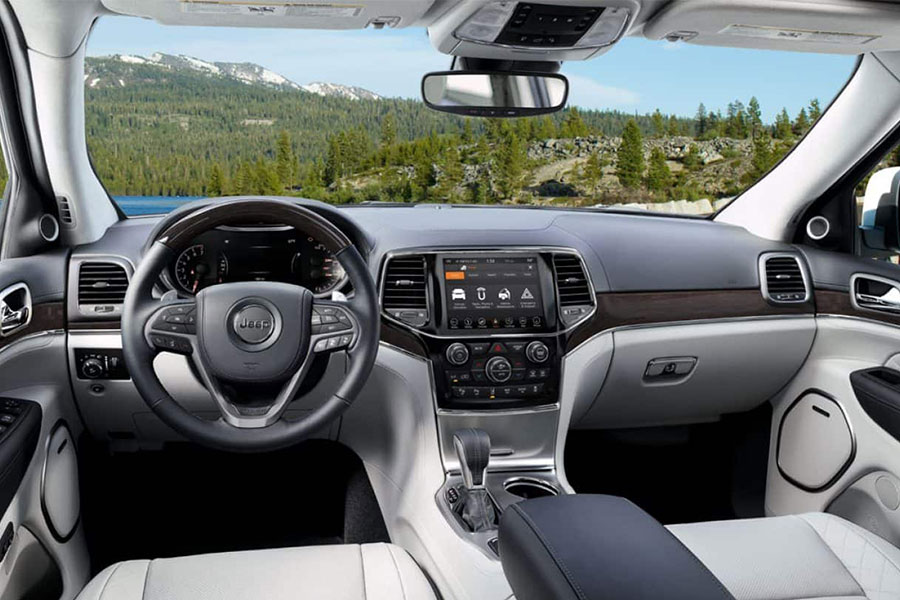 Family Friendliest Jeep: Jeep Grand Cherokee
If it's a roomy cabin you're after, you'll find one in both the 2019 Jeep Wrangler (particularly the four-door Unlimited model) and Jeep Grand Cherokee. Both Jeeps even offer the full gamut of luxury features, like soft leather upholstery and premium stereo systems.
Both rugged SUVs are nicely suited to daily driving, though the Grand Cherokee is the smoother of the two. After all, the Wrangler puts performance first. However, after a 2018 redesign, the Wrangler is as refined as it's ever been, (though the Grand Cherokee definitely has the more comfortable ride).
Street Smarts: It's a Tie!
Since they're both Jeeps, it shouldn't come as much of a surprise that the Wrangler and Grand Cherokee actually share a lot of the same exact tech features. Both get the Uconnect infotainment system, for example. Uconnect is an industry favorite, thanks to its responsive 7-inch touchscreen and straightforward menu layout. The system even includes Apple CarPlay and Android Auto, giving you safer access to smartphone apps. These rugged Jeeps also keep you on your toes with high-tech safety gear. Add features like blind-spot monitoring and forward collision warning to help you avoid making careless, and costly, mistakes.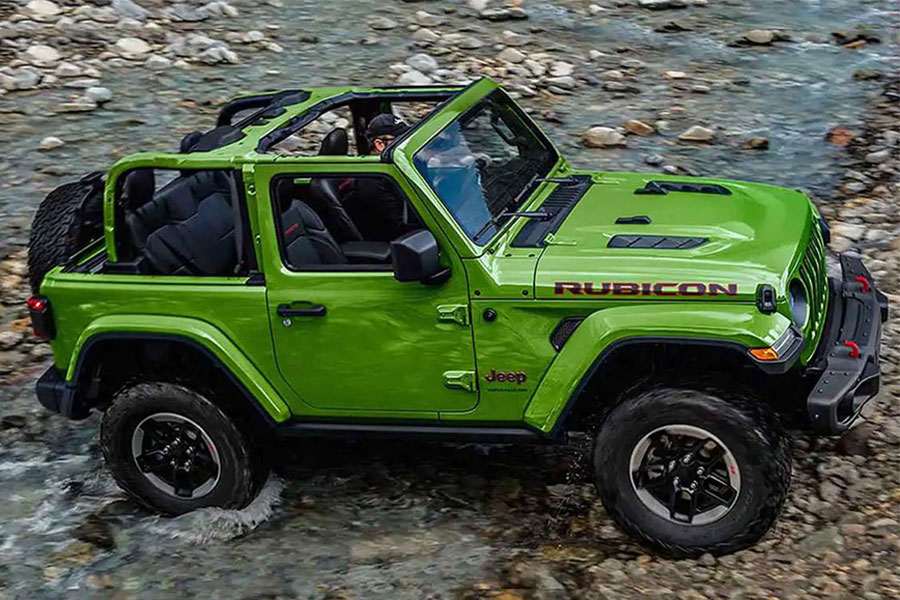 Best Jeep-Style Off-Road Performance: 2019 Jeep Wrangler
If you've got mountains to climb and rivers to ford, there's no better vehicle to get you to your destination than in the 2019 Jeep Wrangler. With its standard four-wheel drive and wide range of performance features, this Jeep was designed to kick up dirt. Its off-road prowess is unmatched, even by its fellow Jeeps.
That said, the Jeep Grand Cherokee is no slouch in rugged terrain. The Grand Cherokee offers optional four-wheel drive to help you keep your footing where the going gets soft. There's even an off-road-ready trim model, the Trailhawk, which comes with everything you need to move through mountains. (That includes off-road tires and four-wheel drive with low-range gearing, stuff that's also available on the Wrangler.)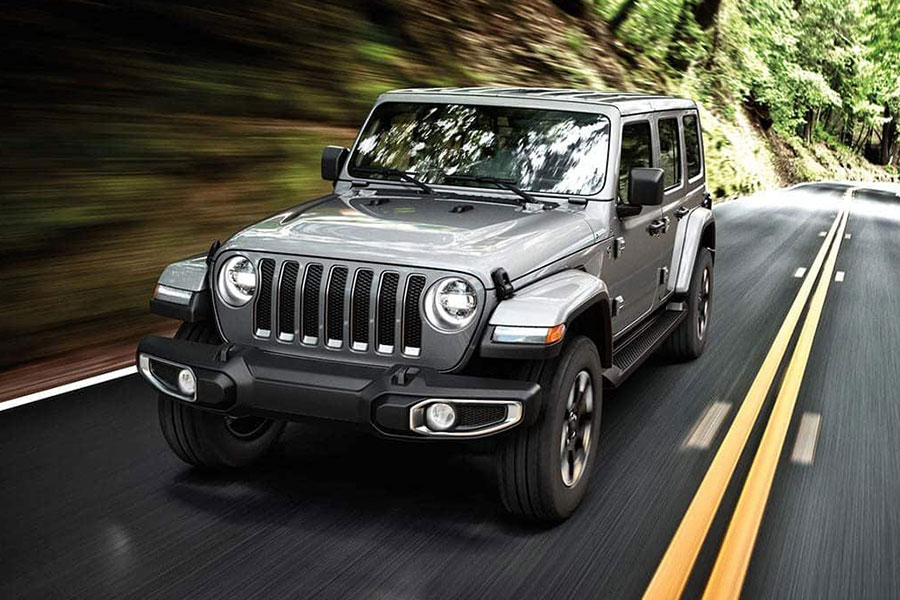 Most in Fuel Economy: 2019 Jeep Wrangler
With the Wrangler's rugged capabilities, you might think that the Grand Cherokee is the one that gets the best EPA ratings. But that's not so. With its smallest engine, a rear-wheel-drive Grand Cherokee earns up to 21 mpg combined. Even with its standard four-wheel drive system, the Wrangler inches ahead with 24 mpg combined.
If you're looking for the most in rugged performance, absolutely nothing beats the Wrangler. And, thanks to recent updates, this all-American boulder hopper even delivers modern, family-style comfort. In our book, it's the right Jeep for the job.