2019 Ram 1500 vs Chevrolet Silverado 1500
2019 Ram 1500 vs Chevrolet Silverado 1500
Even for full-size trucks, the 2019 Ram 1500 and Chevrolet Silverado 1500 pull out major stops with their powerful engines and towing capabilities. Which pickup is ready to tackle your daily grind? Our comparison guide has the details.
When Your Commute Feels like Vacation: 2019 Ram 1500
The Ram 1500 has long been the class leader in cabin refinement, and this newly redesigned truck is no exception. Whether you select the standard Quad Cab, which seats up to six passengers, or the roomy, two-row Crew Cab, you'll find a cabin designed with high-quality materials and boasting soft, supportive seating. As you scale the trim levels, the Ram ramps up the luxury, adding features like leather upholstery and heated and ventilated front seats.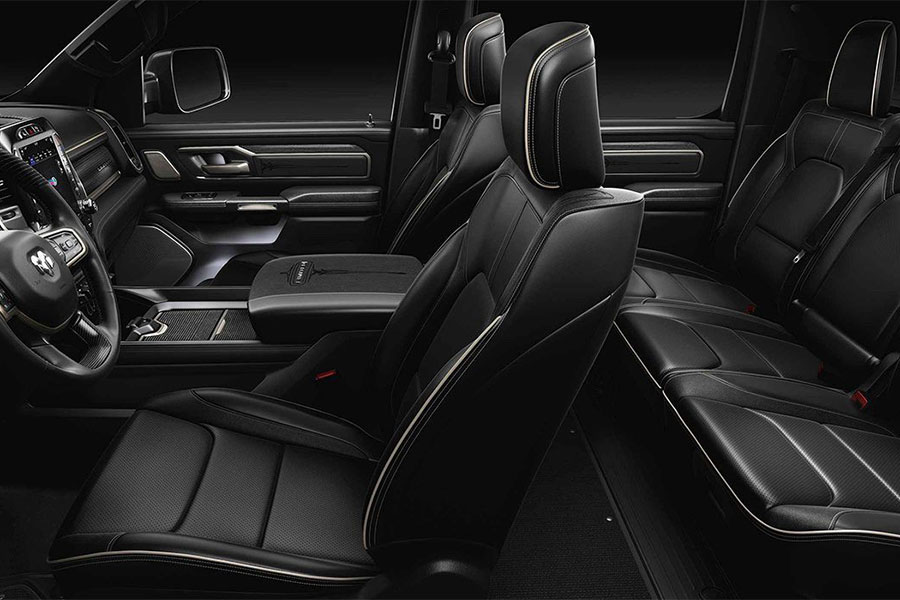 Even if the Chevy Silverado 1500 can't quite match the Ram's fit and finish, you won't be complaining about the roomy, supportive ride to work it offers. This truck offers one extra trim level – eight to the Ram's seven. However, while the base Ram Tradesman feels pretty upscale, the entry-level Silverado Work Truck is pretty basic. If you do decide to go with the Silverado 1500, you'll likely want to pay extra for the modern features you get on the mid-range LT.
Best Tech Lineup: 2019 Ram 1500
The last thing you want to do when you're maneuvering a full-size truck down the highway is pick up your smartphone and thumb through your messages. No one should do that, but if your truck is your mobile office then you'll want to stay connected. Luckily, Ram has you covered with its standard Uconnect infotainment system. UConnect includes Apple CarPlay and Android Auto capabilities, displaying apps on the central touchscreen so you don't have to look away from the road. Press a button on the steering wheel to call up Siri or Google voice controls. You can also upgrade to the massive 12-inch touchscreen, making it nearly impossible to fat-finger the wrong app.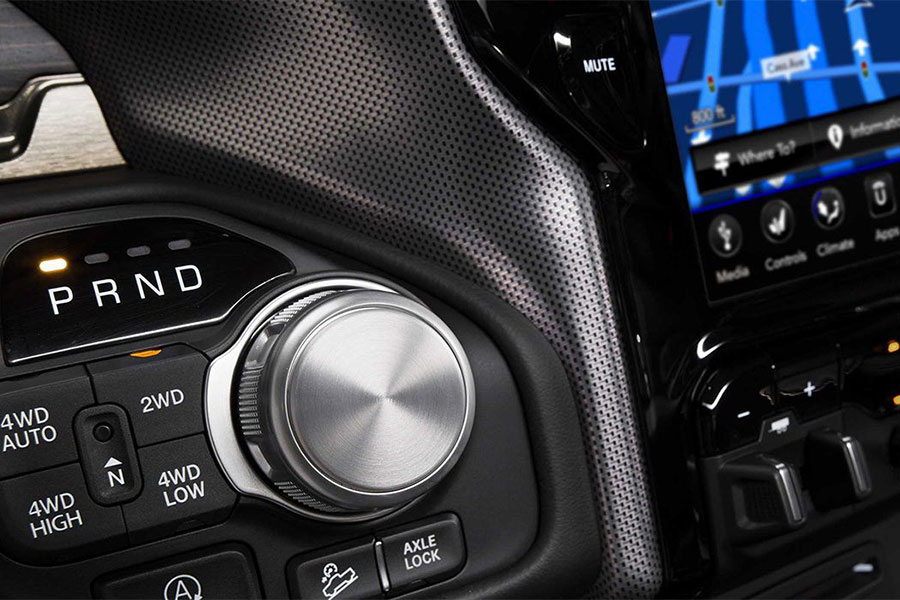 We're also fans of the Silverado 1500 tech lineup. That lineup also comes standard with Apple CarPlay and Android Auto for hands-free access to your smartphone. The Silverado's upgraded touchscreen isn't quite as big – only 8 inches. We also think that the Ram's infotainment system is easier to figure out, especially if you're not big on technology in the first place.
Max Payloads: 2019 Silverado 1500
This was a close one, but the Silverado 1500 gives you the most in terms of payload capacity. Payloads vary according to body style and powertrain configuration, but, with the right combo, the Silverado 1500 will haul up to 2,500 pounds' worth of work supplies and daily deliveries. However, the 2019 Ram 1500 follows close behind, delivering max payloads of 2,300 pounds.
Max Towing: 2019 Ram 1500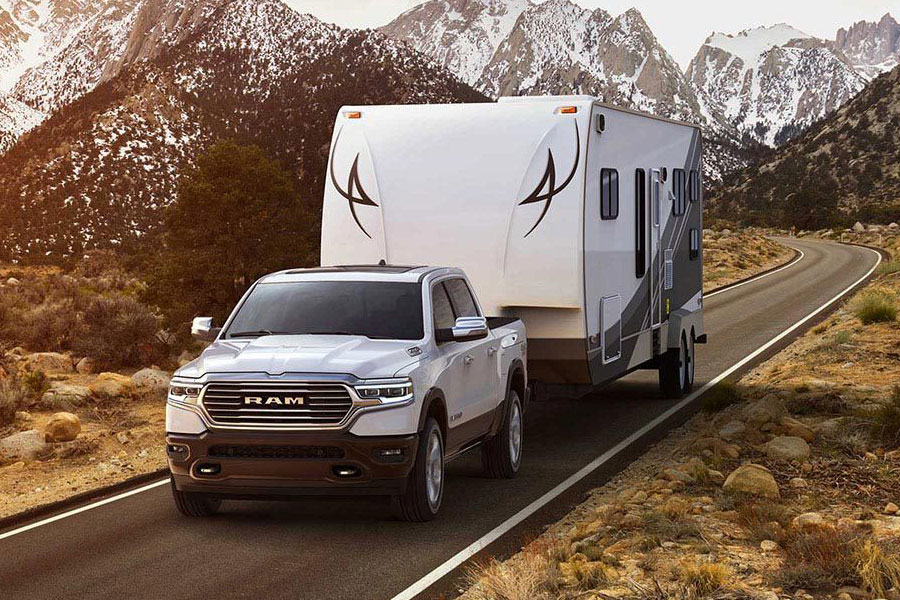 Here, the redesigned Ram 1500 takes the lead. Depending on body style and powertrain configuration, this full-size truck can tow max loads of 12,750 pounds. That's certainly more than Rams of old – and also more than the latest Chevrolet Silverado 1500, which tows max loads of 12,200 pounds. If you've got a few extra pounds worth of boat that needs towing, you've got to choose the Ram. Drivers who tow heavy construction supplies can also make fewer trips, thanks to the Ram's impressive capabilities.
For a refined ride to work and max towing capabilities, the 2019 Ram 1500 is your go-to full-size truck. Its upscale cabin and innovative tech features will make your ride to work a luxurious one. However you want to look at it, the Ram 1500 is the best overall choice for a smooth, capable daily drive.