2019 Ram 1500 vs Ford F-150
2019 Ram 1500 vs Ford F-150

Inventory
In the 2019 Ram 1500 and Ford F-150, you can do everything from tow a massive boat to enjoy a smooth, leather-trimmed ride. So how do you choose between these trucks? Our comparison guide helps you take a closer look at these full-size favorites.
Rolling in Style: 2019 Ram 1500
Even longtime Ram drivers will be impressed with this truck's top-to-bottom redesign. Long known for its best-in-class ride comfort and refinement, this year's truck is pulling out all the stylish stops. A sharp new design includes a much roomier crew cabin, class-exclusive air suspension for a smoother performance, and all the optional luxury trimmings.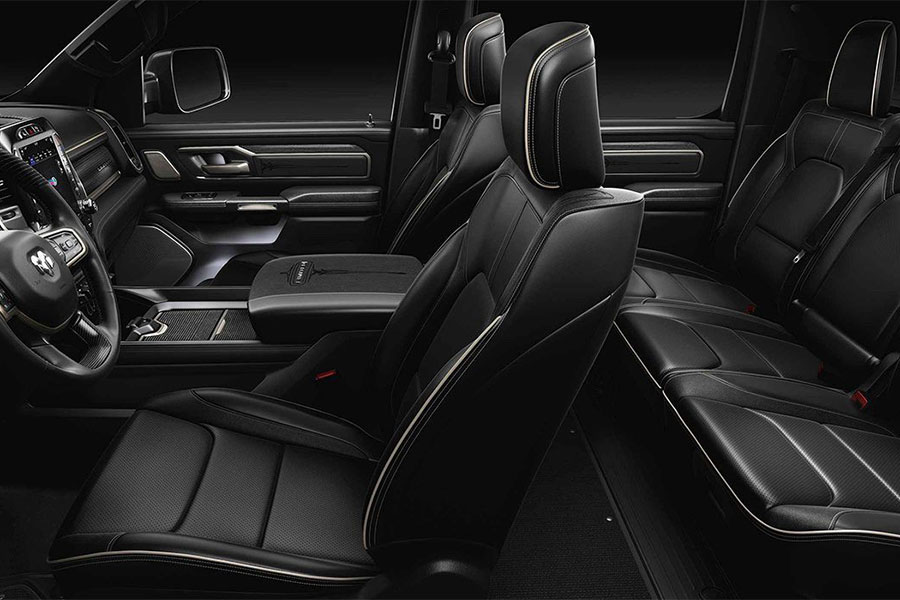 The 2019 Ford F-150 might not offer air suspension, but this pickup does offer all the usual luxury options. You can choose from a number of luxury trim models—King Ranch, Platinum, Limited—for the upscale truck that best suits your personal style. However, although the F-150 can be pretty classy, it's just not quite as refined as the Ram.
Best New Tech Toys: 2019 Ram 1500
Ram's newly designed full-size truck has some features you won't find anywhere else. For starters, you can add a gigantic 12-inch touchscreen to the Uconnect infotainment setup. Accessing music apps with most of your attention on the road has never been easier. But the 2019 Ram 1500 also gives your performance a sharper edge. Its new mild hybrid engine assist system, eTorque, stores electricity in a lithium battery to keep the engine stop-start system working smoothly. The start-stop system, in turn, saves you fuel. And what truck driver wouldn't love that?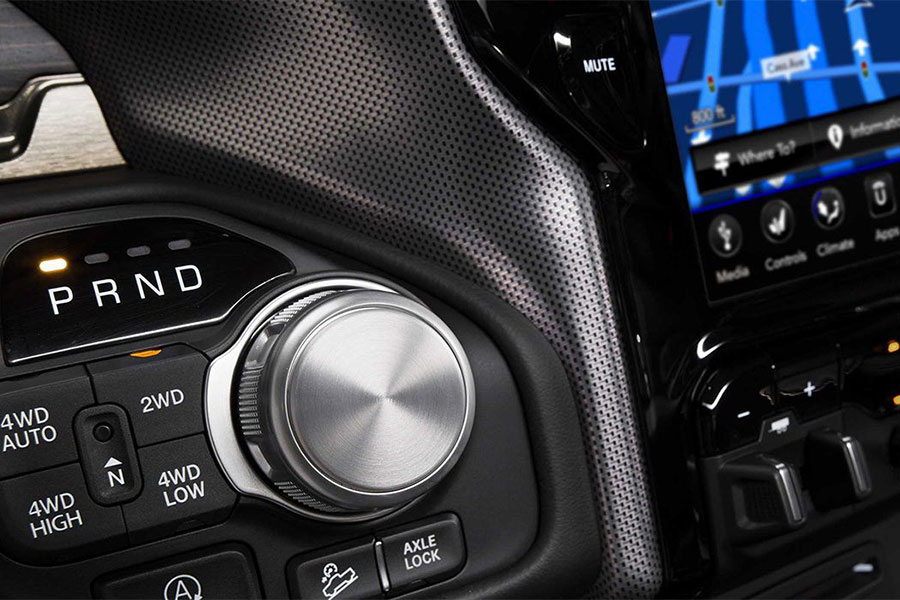 The Ford F-150 follows close behind with some tech features that we love. The first is the Pro Trailer Backup Assist system, technology that helps you guide a trailer in the desired direction. The SYNC 3 infotainment system is easy to use, even if its 8-inch touchscreen doesn't quite measure up to the Ram's new system.
Lightest on Its Feet: 2019 Ram 1500
Are you looking forward to climbing mountain roads? In need of a truck that's as nimble as it is powerful? Then you need the all-new Ram 1500. With its new lightweight body and higher-strength frame, this full-size truck is seriously versatile. You'll be amazed how easy it is to maneuver around tight bends and in narrow spaces.
On the road, the F-150 certainly has its high points. This truck's powerful brakes will make you feel completely in control—a major plus with a vehicle of this size. Steering and handling are also on point, making it easy to traverse all sorts of terrain. The F-150 just lacks one thing the Ram doesn't: coil-spring rear suspension technology. This gear makes the Ram the smoothest-riding truck in the segment, hands down.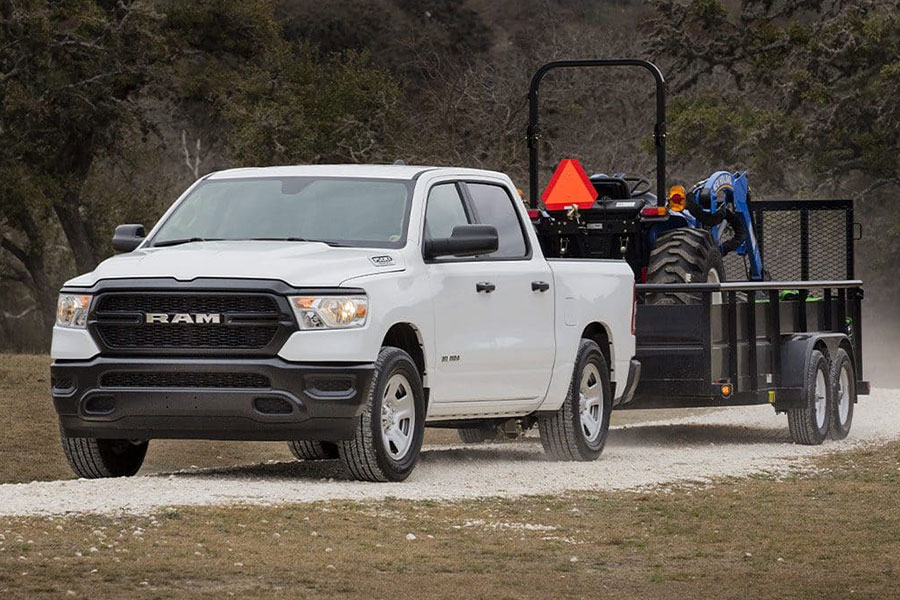 Maximize Your Payloads: 2019 Ford F-150
The F-150 is a major player in the towing and hauling game. Depending on configuration, this full-size truck tows trailers weighing up to 13,200 pounds and hauls max payloads of 3,270 pounds. If you've got a gigantic sailboat or pallets of bricks to move, you might end up needing the F-150's extra muscle.
But the all-new Ram 1500 is more capable than ever, and most drivers won't need more capabilities than the Ram can muster. Depending on body style and equipment, Ram's full-size truck can tow up to 12,750 pounds and haul max loads of 2,300 pounds.
The Ford F-150 is an American classic, but the all-new 2019 Ram 1500 takes your truck-driving experience to a whole new level. If you're like us, you'll love its best-in-class comfort and style, not to mention its newly heightened towing and hauling capabilities.