2019 Ram 1500 vs Toyota Tundra
2019 Ram 1500 vs Toyota Tundra

Inventory
Strong, capable, and comfortable, the 2019 Ram 1500 and Toyota Tundra present drivers with a difficult choice. Luckily, our comparison guide is here to help. We dive into the details, so you know what to expect even before you head out for your first test drive.
The Ultimate Cruiser: 2019 Ram 1500
With its all-new cabin and generous luxury options, the Ram 1500 supplies best-in-class luxury. In addition to its cushy seats and beautiful leather upholstery options, this truck also feels smooth and composed on the road. That's thanks to its class-exclusive coil-spring rear suspension, which takes your comfort to the next level.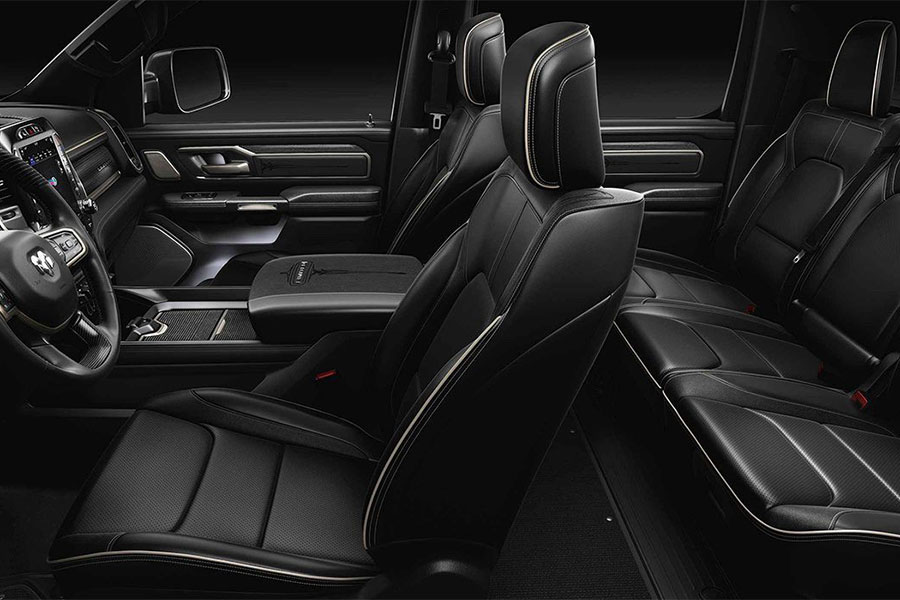 The Toyota Tundra also has quite the range of comfort options, from heated seats to classy leather upholstery. But the Tundra's performance isn't as smooth, especially when you upgrade to the 5.7-liter V8 engine, which stiffens the ride with its upgraded axle and heavy-duty springs. In other words, the more powerful your Tundra, the more the ride comfort suffers.
Tow the Biggest Toys: 2019 Ram 1500
The newly redesigned Ram 1500 puts a big emphasis on performance. Thanks to its new, lighter body and stronger frame, this full-size truck can tow up to 12,750 pounds. What's that mean to you? Well, for starters, you can tow a huge speedboat. But you can also move plenty of business supplies, whether for your landscaping, plumbing or electrical service calls.
Back on the Tundra, you can tow up to 10,200 pounds. That's not too shabby, of course. That figure also equals a pretty big boat. But drivers who need to move max loads will need the new Ram 1500.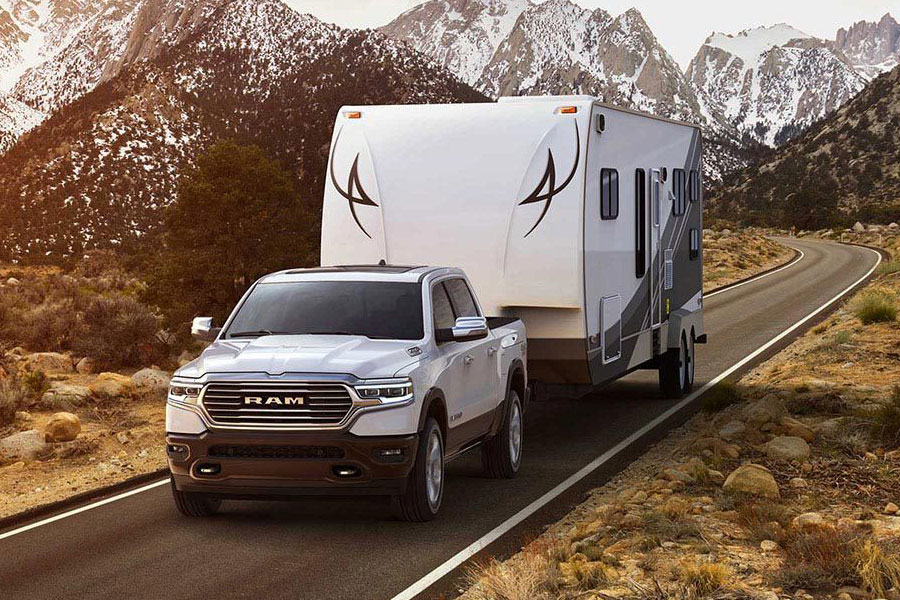 Haul the Most Gear: 2019 Ram 1500
Besides towing your biggest toys along for the adventure, the new Ram also hauls the most gear. Depending on how you configure this full-size truck, you can haul 2,300 pounds of camping and sports gear. Back on the Tundra, you can haul up to 1,730 pounds.
Most Fun to Be Around: It's a Tie!
Both the 2019 Ram 1500 and the Toyota Tundra are up for some serious off-road adventure. The Ram's new, lighter body and optional air suspension make for a very versatile ride down the trail. And, naturally, the optional four-wheel drive system ups the ante with mud-friendly traction. The Rebel, the Ram 1500's special off-road model, comes with everything you need for outdoor fun, including an electronic locking rear differential.
Back on the Toyota Tundra, you'll also find adventure-ready four-wheel-drive performance gear. And when you choose the Tundra's TRD Off-Road package, you get fun-loving features like off-road tires and trail-tuned shocks. With the right equipment, the Tundra is equally up for a roll through the wilderness.
We can't deny that there's a lot to love about the Tundra. There's just a lot more to love about the all-new Ram 1500. Ram's full-size truck is lighter, stronger, and more refined than ever, making it all the more difficult to pass up.