2019 Ram 2500 vs Chevrolet Silverado 2500
2019 Ram 2500 vs Chevrolet Silverado 2500


Inventory
The 2019 Ram 2500 and Chevrolet Silverado 2500 are both ready for heavy-duty action, but they also put an equal emphasis on modern comfort and safety. With so much in common, choosing between them is a bit of a conundrum. But our comparison guide is on your side. Keep reading to learn more about these heavy-duty trucks.
Most Muscle: 2019 Ram 2500
To tow the biggest equipment and heaviest supplies, you need the new Ram 2500. In fact, there is no two-ton heavy-duty truck that can do better. Properly equipped, the Ram 1500 can tow up to 17,580 pounds. The Silverado 2500 can only manage up to 14,000 pounds.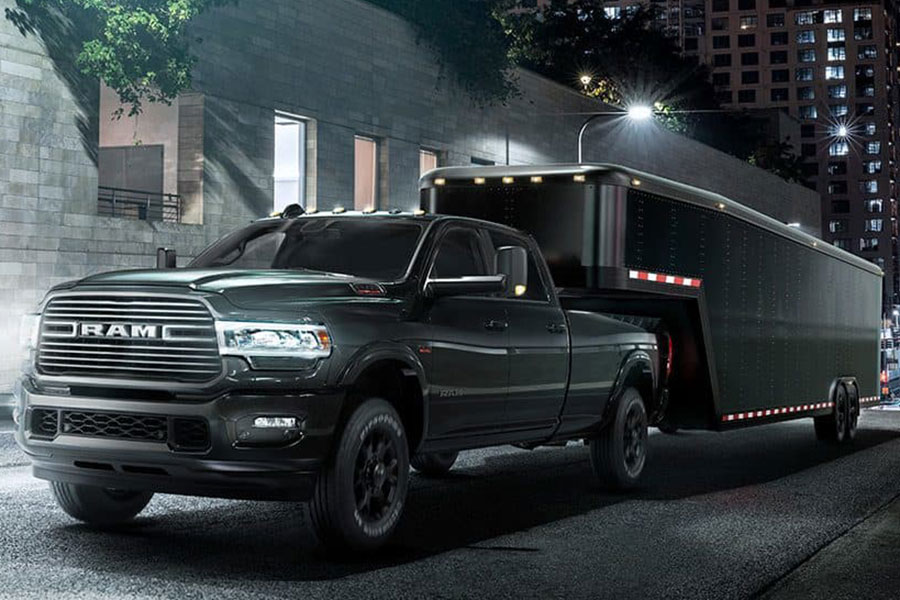 For hauling heavy loads, this heavy-duty Ram truck is also the clear winner. It hauls payloads weighing up to 4,050 pounds. The Silverado 2500 will force you to make extra trips, because it only hauls up to 3,204 pounds.
Ride Refinement: 2019 Ram 2500
The Ram 2500 has something that other heavy-duty trucks don't: standard link-coil rear suspension. And that means it bests competitors with its smoother, more comfortable ride. You can even add class-exclusive auto-leveling rear air suspension, which adds to your ride comfort but also makes it easy to hitch a trailer.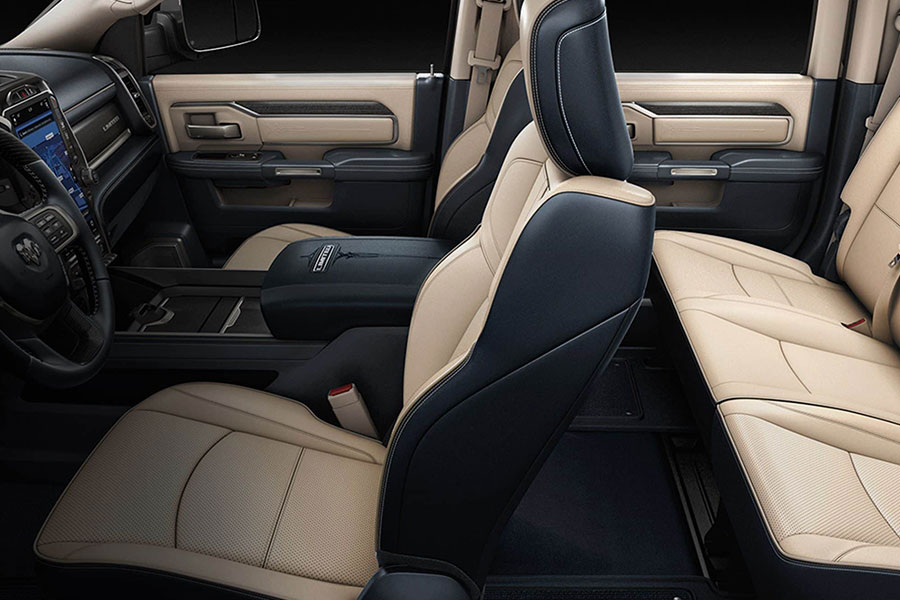 Although the Silverado 2500 doesn't offer any fancy suspension options, it can definitely match the Ram with its comfortable, quiet cabin. Both heavy-duty trucks offer a number of trim models, so you can enjoy luxuries like premium leather upholstery and seat heaters if you choose.
Savviest Special Features: 2019 Ram 2500
Impressively, Ram adds to its best-in-class towing capabilities and class-exclusive suspension setup with some incredible special features. The optional 12-inch infotainment touchscreen is the biggest offering in the segment. If you do a lot of heavy lifting after dark, the Light Up the Night package is ready to help with full-LED headlamps and an exclusive adaptive forward lighting system that responds as you turn the wheel.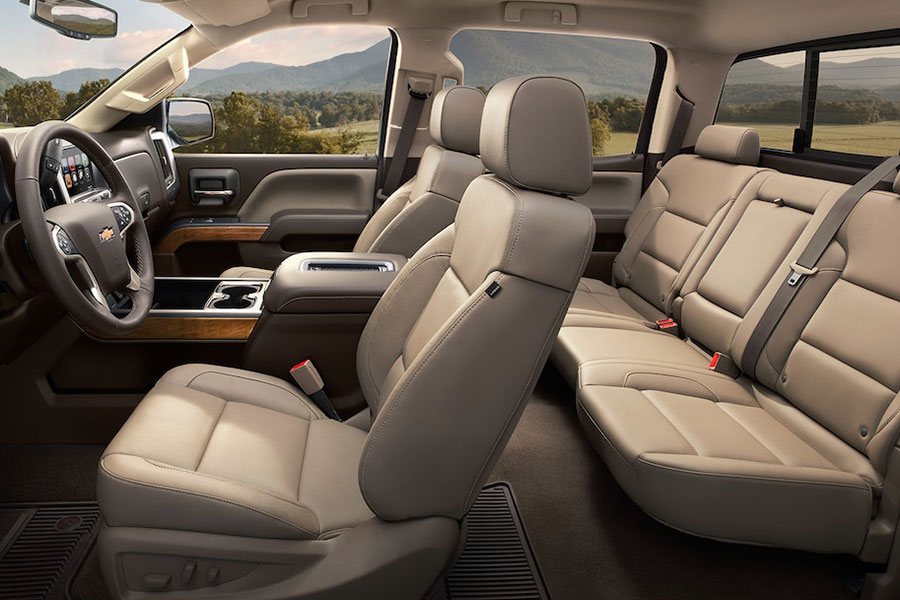 Best Tech Lineup: 2019 Chevrolet Silverado 2500
We've got nothing but great reviews for the Ram 2500's Uconnect infotainment system. It's responsive and easy to use – especially if you get the biggest-in-class 12-inch touchscreen.
However, the Silverado 2500 is our pick for best tech lineup because it comes standard with so many coveted features. For example, every one of these trucks comes standard with Apple CarPlay and Android Auto capabilities, technology that lets you control smartphone apps through the central infotainment system. Ram also offers this technology; you just have to spend more to get it.
In the end, although the 2019 Silverado 2500 is especially tech-savvy, it can't beat the 2019 Ram 2500 for heavy-duty hauling capabilities, ride comfort, and special, work-friendly features.