2020 Ram 1500 vs Ram 2500
2020 Ram 1500 vs Ram 2500

Inventory
The 2020 Ram 1500 and Ram 2500 are more than mere muscle; these trucks triumph over competitors with best-in-class cabin refinement and surprisingly smooth performance. Choosing between them isn't complicated – it all comes down to knowing what kind of driver you are. Read on to discover the best Ram for you.
What's under the hood?
The 2020 Ram 1500 offers three engine options. The standard engine is a 3.6-liter V6 that delivers 305 horsepower and 269 pound-feet of torque. For max tow ratings, you can upgrade to the 5.7-liter V8 engine, which provides 395 horses and 410 pound-feet of torque.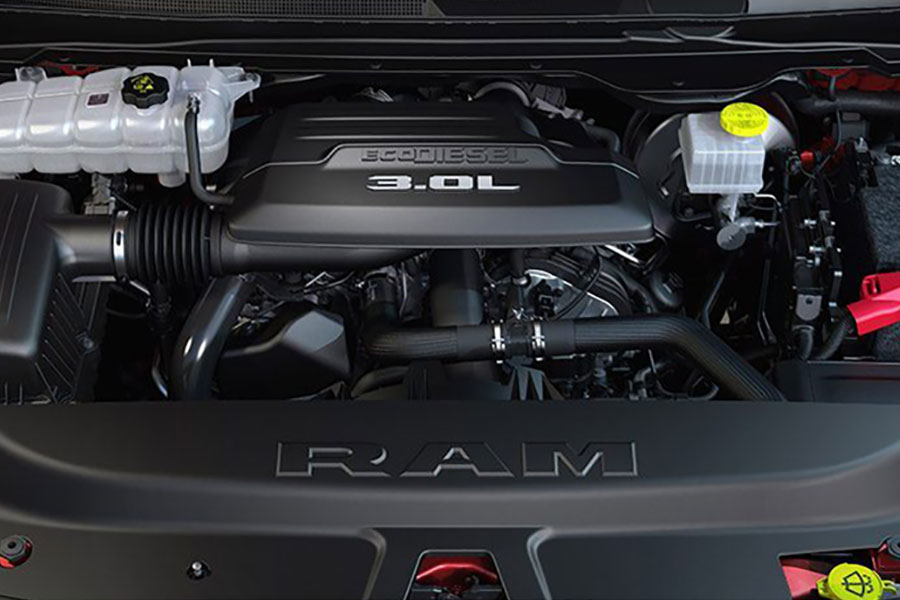 Finally, the newly revised 3.0-liter EcoDiesel turbocharged V6 diesel engine is now available for the 2020 Ram 1500. This option is set to maximize fuel economy and deliver some serious muscle. Official EPA ratings haven't been released just yet, but we do know that this engine is more powerful than ever, with 260 horsepower and 480 pound-feet of torque.
As per usual with heavy-duty trucks, the 2020 Ram 2500 offers two engines – one gas and one diesel. The famous 6.4-liter HEMI V8 is ready for action with 410 horses and 429 pound-feet of torque. There are two versions of the 6.7-liter Cummins diesel engine available. The standard version makes 370 horses and 850 pound-feet of torque. For best-in-class tow ratings, check out the high-output version, which boosts performance with 400 horses and 1,000 pound-feet of torque.
How much do you want to tow?
One of the best ways to choose between the full-size Ram 1500 and the heavy-duty Ram 2500 is to think about how much weight you actually want to move. With its V8 engine, the 2020 Ram 1500 can tow up to 12,750 pounds. The 2020 Ram 2500, on the other hand, comes with a max tow rating of 19,780 pounds. That's quite a difference.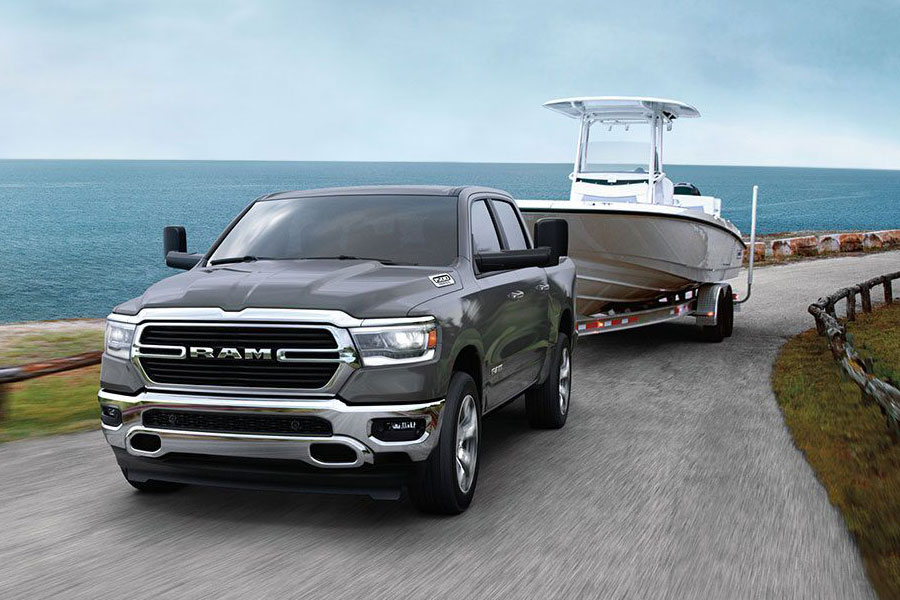 What features are available for the Ram 1500 and 2500? What's new for 2020?
Here, the full-size Ram 1500 and heavy-duty Ram 2500 have more in common than not. Both offer seven trim models – the Tradesman, Big Horn, Lone Star, Power Wagon, Laramie, Laramie Longhorn, and Limited. And these trucks range from basic to luxurious, offering a trim level for every kind of driver.
The 2020 Ram 1500 has one big new offering: a stronger, more efficient diesel engine option. Ram's 3.0-liter EcoDiesel turbocharged V6 diesel engine is set to be a game-changer, with 260 horsepower and 480 pound-feet of torque. It also boosts fuel economy and giving you almost as much towing power as the line's V8 engine, maxing out at 12,560 pounds.
The 2020 Ram 2500 also has some important new features on the itinerary. When you've got heavy-duty loads to tow, the newly optional trailer tire pressure monitor is set to come in handy. Every single trim model now offers safety-enhancers like lane keeping assist and adaptive steering. The blind-spot monitoring system includes trailer coverage to maximize safety as you transport sizeable loads.
So which Ram truck should you choose?
When it comes down to making the big decision, you just have to ask yourself what kind of truck driver you are. Both Ram pickups are known for their best-in-class ride smoothness, refined cabins, and modern technology. So you can't really go wrong with either the 2020 Ram 1500 or the 2020 Ram 2500.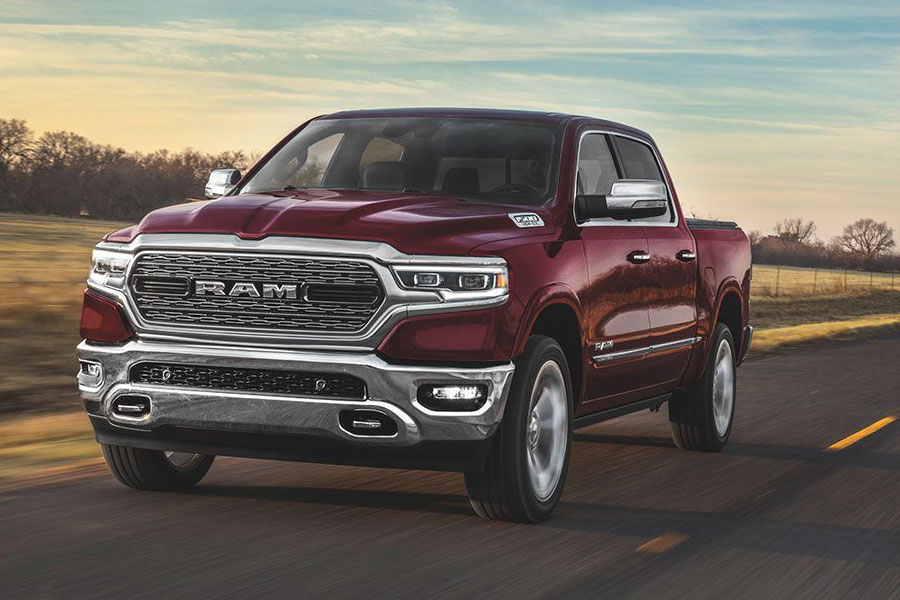 Of course you want a Ram truck that tackles your daily requirements, but it's always a good idea not to get more truck than you actually need. If the 2020 Ram 1500 will get the job done, it's the truck you should get. Buying the heavy-duty Ram 2500 when you don't actually need its extra capabilities will only force you to spend more money, both on the truck itself and at the pump.
If even the Ram 1500's substantial tow and haul ratings don't live up to your towing and hauling needs, then you definitely need the Ram 2500. This heavy-duty truck goes pound-for-pound with its full-size counterpart in terms of luxury and comfort, right down to its class-exclusive link-coil rear suspension and optional rear air suspension.