Used Chrysler 200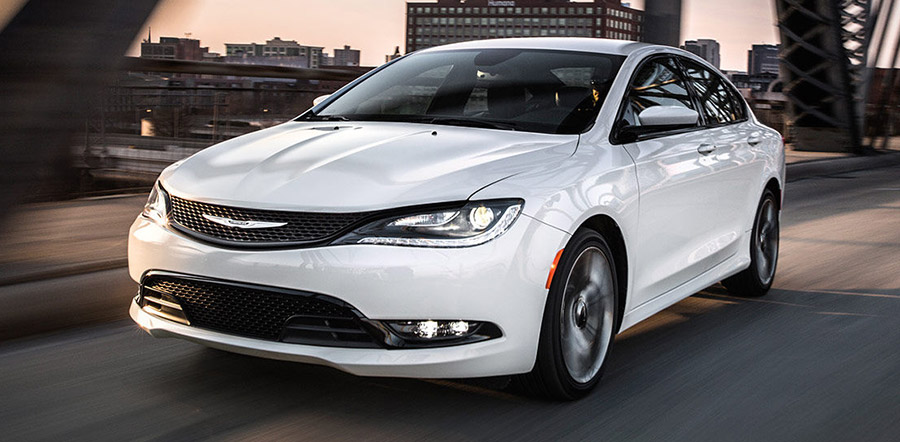 The used Chrysler 200 is a mid-size family sedan that delivers premium comfort, a swift performance, and plenty of high-end features. It also offers a convertible option – a rarity in this segment. Inside, four people can spread out with head- and legroom to spare, making the Chrysler 200 cabin an excellent place to spend hours on the road. Under the hood, you'll find plenty of power for a swift, luxurious ride. This sedan is also big on safety, offering driver confidence and peace of mind. Take the Chrysler 200 out for a test drive today!
Used Chrysler 200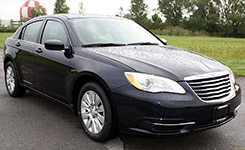 As you shop the used Chrysler 200 market, you'll find two body styles, the sedan and two-door convertible. Each body style comes in three well-equipped trim models. You'll also find two engine options, a four-cylinder and a V6. With so many options, there's a used 200 model for just about every kind of buyer. The convertible also offers two different tops – fabric or steel. The latter cuts down on wind and road noise for interior peace and increased security.
The Chrysler 200 cabin is sleek and stylish, with a long list of upscale features to boot. Both rows of seating offer impressive support, and you'll never lack for passengers space. The cabin's leather upholstery isn't just luxurious – it enriches passenger comfort. You'll also love the 200's heated front seats, which are specially designed to get you through the winter in cozy contentment. The trunk sports plenty of space for your golf clubs and weekend bags.
Of course, the Chrysler 200 is also big on modern technology. Bluetooth wireless connectivity means you can stream your favorite tunes or make hands-free calls. The navigation system provides turn-by-turn directions to any destination. The premium audio system comes with a 6.5-inch touchscreen, making it easy to access your favorite infotainment apps. During long trips, satellite radio provides a lengthy list of entertainment options.
When it comes to power, you'll find the 200 has plenty to offer. The 2.4-liter four-cylinder engine produces 173 horsepower and 166 pound-feet of torque for a smooth, efficient ride. This engine is a great pick if you've got fuel economy on your mind. If you crave additional speed, test-drive the 3.6-liter V6 engine, which boosts output to 283 horses and 260 pound-feet of torque. With that kind of performance, the Chrysler 200 always feels smooth and refined. Both engines use a six-speed automatic transmission to power the front wheels and create a comfortable, luxurious ride.
The Chrysler 200 first appeared for the 2011 model year, and there have been a few minor changes since its initial sale. From 2011 through 2013, the 200 offered a standard four-speed automatic transmission. However, the six-speed remained optional. Before 2011, the Chrsyler 200 was known as the Sebring.