Used Chrysler 300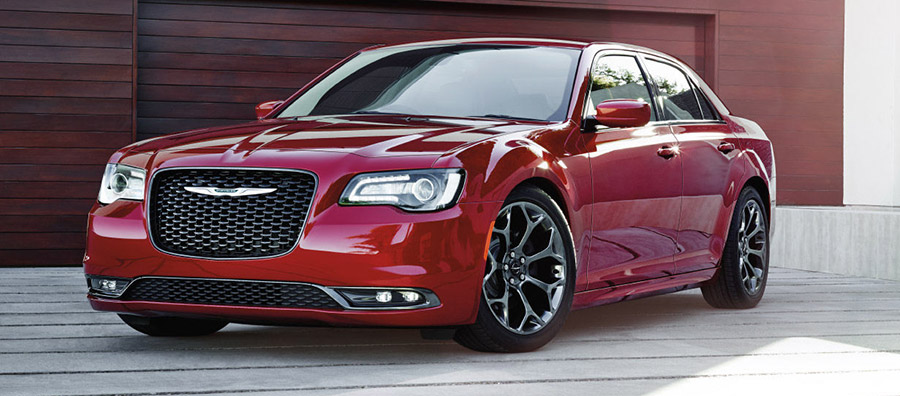 The used Chrysler 300 is a full-size sedan, offering a luxurious cabin, a potent performance, and space for up to five passengers. After a bit of a respite, the Chrysler 300 resurfaced just in time for the new millennium. Used buyers will find plenty to like about this stylish family sedan – including handsome American styling, V8 power, and upscale digs. Newer models even sport a long list of tech features to keep you connected on the go.
Used Chrysler 300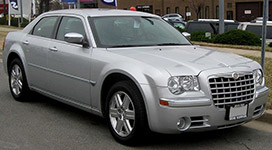 When it comes to American luxury sedans, there's no better choice than the tenth-generation Chrysler 300. Under the hood, the new 300C sports a 5.7-liter Hemi V8 that's rated for 340 horsepower. Its rear-wheel-drive performance will remind you of old school, Hollywood gangster-style sedans. For enhanced traction, look for models with all-wheel drive. The 300's suspension components were originally created for the Mercedes-Benz E-Class, so you can expect a consistently smooth performance. Inside, the Chrysler 300 is equally stylish and refined. Seating is always plush and supportive, creating a true luxury experience. You'll also enjoy a lengthy list of standard features that enhance both comfort and convenience.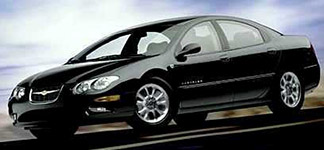 After a bit of a respite, the Chrysler 300 reappeared with a vengeance. Now a four-door sedan, passengers enjoyed easy access to the spacious cabin. A wide range of standard features, including leather seating, took comfort to the max. The 3.5-liter V6 engine produced 253 horsepower for swift acceleration.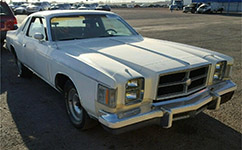 The eighth-generation Chrysler 300 was a mid-size luxury car that treated passengers to spacious accommodations and upscale style. The 5.9-liter V8 engine generated 195 horsepower for a smooth, refined ride.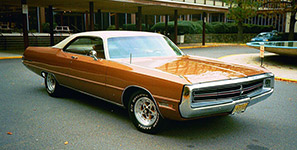 This Chrysler 300 was even bigger than before. Shoppers could choose from the same body styles and engines available during the previous generation. In 1970, Chrysler introduced a special limited edition 300-Hurst model. Today, it's considered a rare collectable, recognizable by its white and gold paint and TNT 440 engine.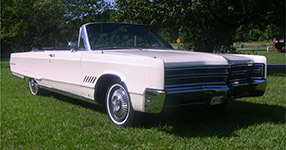 For the sixth generation, Chrysler offered the 300 as a two-door hardtop, four-door hardtop, and convertible. Under the hood, the new 7.2-liter V8 dazzled with 350 horses. Shoppers could also choose the TNT version for increased output of 375 horses.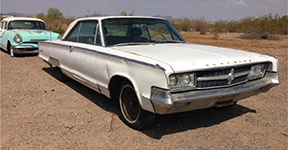 These models sported a sleek exterior style. In 1966, Chrysler introduced four different body styles: the two-door hardtop, four-door hardtop, four-door sedan, and convertible. The standard engine was a V8 engine that made 325 horsepower, but shoppers could also choose a version that increased output to 365 horses.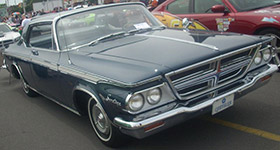 After a serious makeover, the fourth-generation 300 reappeared as a two-door hardtop. Under the hood, the 413 Wedge engine made 390 horsepower. In 1964, Chrysler reintroduced the 300 convertible.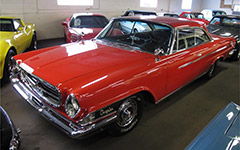 This generation was in a class by itself. In addition to a unique exterior style, the Chrysler 300 seated four passengers in individual bucket seats. The center console ran the length of the vehicle, dividing the two rows in half.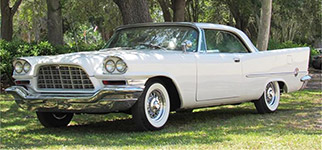 Like the models that came before it, this Chrysler 300 was big on style. It was also plenty powerful, with a 6.4-liter Hemi that produced up to 390 horses. This generation was also the first to produce a 300 convertible.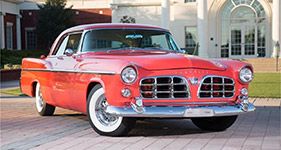 The original Chrysler 300 attracted buyers with its sporty American style and incredible speed. Not only did the 300 achieve speeds of up to 130 mph – a feat in those days – but it also went from 0 to 60 mph in a mere 9.8 seconds, making it one of the fastest vehicles on the road at the time.