Used Dodge Charger

The used Dodge Charger is a large sedan that delivers muscle-car performance, family-friendly passenger space, and a wealth of standard equipment. Earlier models offered NASCAR-level power and performance, but today's Charger is a bit more down to earth. Still, you'll find that modern Chargers are an excellent option for driving enthusiasts and head-of-households alike. Check out our used Dodge Charger buying guide to learn what's changed over the years.
Used Dodge Charger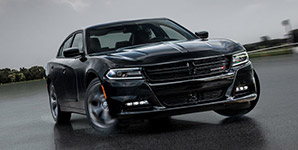 For the sixth generation, the Dodge Charger returns as a four-door muscle car. Shoppers can choose from a wide range of engine options for the performance they crave. The 3.5-liter V6 combines impressive fuel economy with a 250-horsepower ride. For a more heart-stopping performance, look for the STR8 model, which surges ahead with 425 horses. From behind the wheel, you'll enjoy crisp handling and precise steering. In 2009, Dodge retooled the Charger engine options for enhanced performance and improved fuel economy. For example, the 5.7-liter Hemi now offered 368 horses and cylinder deactivation technology.
Inside, the used Dodge Charger cabin sports high-quality materials and a handsome, modern design. All seats are plush and supportive, making the sixth-generation Charger a great choice for commuters and families alike. In 2008, Dodge introduced a number of luxury features into the mix, creating a truly upscale cabin. High-tech features, including Bluetooth capability and Sirius Backseat TV, keep you informed, entertained, and connected on the go.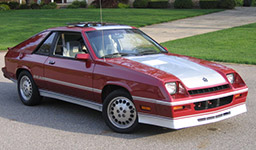 These models stood out from the rest, offering a three-door hatchback coupe body style and front-wheel drive. The fifth-generation Charger put fuel economy first, with a four-cylinder engine under its hood. Inside, these models were spacious and accommodating.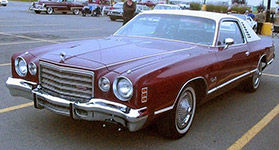 After the fuel crisis, the 1975 Charger came with one engine option only – a 5.9-liter V8 rated for 180 horses. However, shoppers could choose a four-barrel version to boost output to 200 horses. In following years, V8 power returned, giving driver the high-octane performance they craved.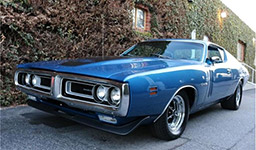 One of the hottest rods on the road, the third-generation Dodge Charger was big on power and style. The high-performance Charger 500 Super Bee derived its power from a 383 V8 engine that produced 275 horses.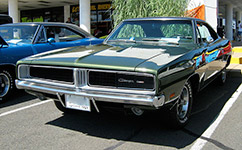 These strong-jawed, suggestive models starred in both the TV classic The Dukes of Hazzard and the Steve McQueen flick Bullitt. The second-generation Charger wasn't merely good looking – it also delivered major muscle. The 318 V8 engine generated 230 horses.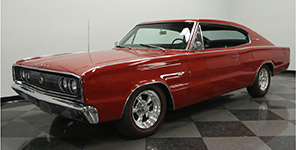 The original Dodge Charger was a two-door muscle car with a fastback roof and a sharp, swift performance. In the 1966 NASCAR Grand National season, the 426-cubic-inch Hemi V8 engine saw 18 wins. Inside, the non-racecar version of the cabin offered roomy, comfortable accommodations.