Used Dodge Dart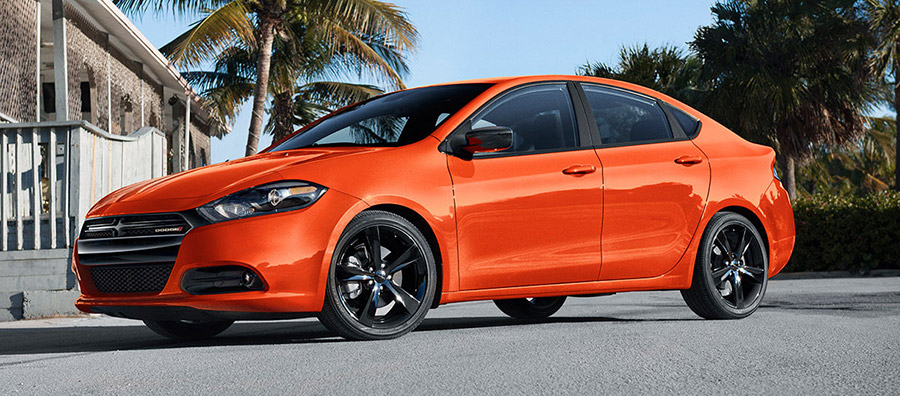 The used Dodge Dart is an excellent compact sedan that attracts a wide following with its sporty ride, sophisticated cabin, and high-tech security features. When it comes to performance, the Dart offers much more than sharp handling and responsive steering – it's highly dependable. Inside, the Dart's high-quality cabin delivers a long list of comfort and convenience features. It's also big on safety, putting your mind to ease as you cruise the open road. In short, the used Dodge Dart offers major appeal for modern drivers. Check out our used Dodge Dart buying guide to learn what's changed over the years.
Used Dodge Dart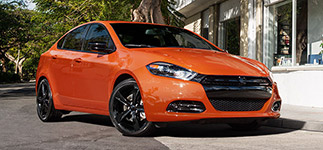 There's certainly a lot to say about this generation of used Dodge Darts – not the least of which is that it delivers a sporty, responsive ride. This compact car can really move, and you'll love its quick response time. Its sharp steering helps you navigate tight corners and curving roads like a pro. The Dart's base engine is a 2.0-liter four-cylinder that churns out 160 horsepower for a smooth, fuel-efficient ride. If you crave additional power, shop around for the 2.4-liter four-cylinder engine, which increases output to 184 horses. It gets you up to speed in a snap. For especially green-minded buyers, the Dart Aero uses a special, turbocharged 1.4-liter four-cylinder designed to maximize fuel economy. No matter which engine speaks to your needs, all options can be paired with either a six-speed manual or a six-speed automatic transmission. The manual provides optimal control over performance. The automatic is specially tuned for a responsive, comfortable ride.
For a compact car, the used Dodge Dart is pretty sizeable, which means there's plenty of head- and legroom for passengers inside. The trunk is also impressively spacious, with plenty of room for your sports gear and shopping bags. Choose from a wide range of interior and exterior colors for a Dart that speaks to your personal sense of style. All five trim models are impressively equipped with modern creature comforts and tech features. The dual-zone climate control system keeps all passengers cool during the summer months. You can also expect big things in terms of safety. With its advanced technology, like blind-spot alert, the Dart warns you of nearby danger and helps you avoid careless accidents.
The modern generation of used Dodge Dart models reappeared for the 2013 model year. Dodge also produced another version of the Dart back in the seventies, when it was known for its high-octane performance. The modern Dart maintains its predecessor's athleticism. The current Dart has seen a few changes over the years. In 2013, the 2.0-liter four-cylinder engine was standard, but the 1.4-liter turbocharged engine proved to be a popular choice. That year, only the Dart GT model came with the 2.4-liter engine.