Used Dodge Durango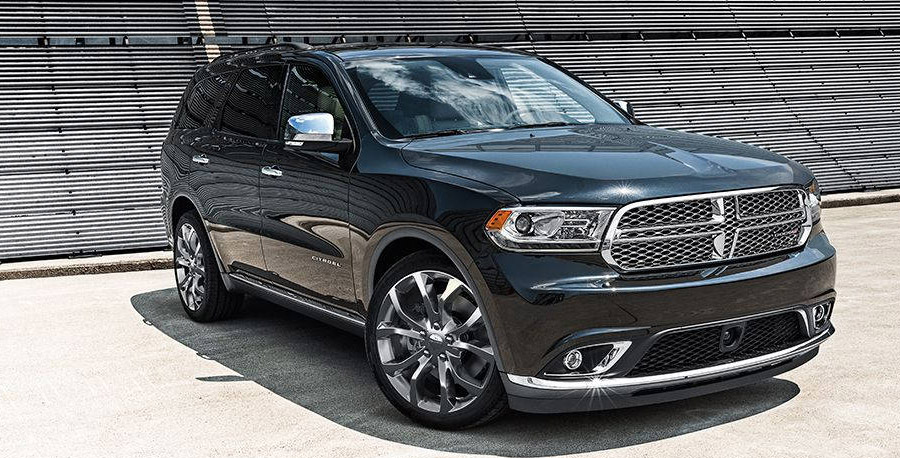 The used Dodge Durango is a mid-size SUV that's a great option for anyone who craves excellent passenger space, premium utility, and a smooth ride. It also provides ample towing capability, transporting your heavy toys into the great outdoors with ease. The Durango is larger than the average mid-size SUV, offering three rows of seating for big families. However, it doesn't leave as big a footprint as a true full-size model, ultimately saving you money in the long run. Throughout the years, used Dodge Durango SUVs have proven their worth. Check out our guide to learn what's changed during three successful generations.
Used Dodge Durango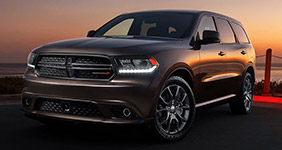 If you're shopping for a used Dodge Durango, you'll find that the third generation is the best yet. These models use two different engines to generate a smooth, powerful ride. The 3.6-liter V6 produces 290 horsepower and 260 pound-feet of torque to become the line's most potent base engine yet. For enhanced performance, look for models with the 5.7-liter V8 engine. In four-wheel-drive models, the V8's 360 horses and 390 pound-feet of torque help you tackle rugged terrain without a second thought.
In addition to power, the used Dodge Durango is spacious, comfortable, and versatile. Inside, the cabin treats you to high-end, soft-touch materials and modern entertainment features. As you cruise the highways, you'll enjoy impressive support and plush cushioning. Both rear rows are big on head- and legroom, leaving competitors in the dust. Tech features keep you connected on the go. In newer models, the Uconnect infotainment system makes it easy to access smartphone apps without looking away from traffic. Rear-seat TV will keep young passengers occupied throughout long drives. Store your music collection on the Durango's 28GB hard drive.
This SUV puts a premium on passenger protection. That's especially true for newer model years, which provide advanced technology that scans your surroundings and warns you of potential danger – including blind-spot alert and forward-collision warning. The Durango also impresses with crash test scores. The Insurance Institute for Highway Safety gave the Durango its top score of "Good."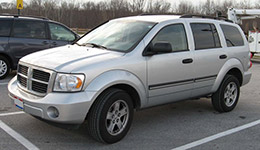 When the second-generation Dodge Durango made its debut, it offered increased cabin dimensions, and therefore better elbow- and headroom. These used Dodge Durango models derive their power from a 4.7-liter V8 engine rated for 230 horsepower and 290 pound-feet of torque for a seriously smooth, refined ride. Properly equipped, a Durango with this engine can tow max loads of 8,700 pounds.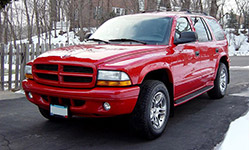 The original Dodge Durango was a traditional SUV that proved its worth with room for up to seven passengers and the ability to tow up to 7,500 pounds. For the 2000 model year, Dodge introduced a 4.7-liter V8 engine for enhanced performance. To navigate rugged terrain, look for four-wheel-drive models.