Used Jeep Grand Cherokee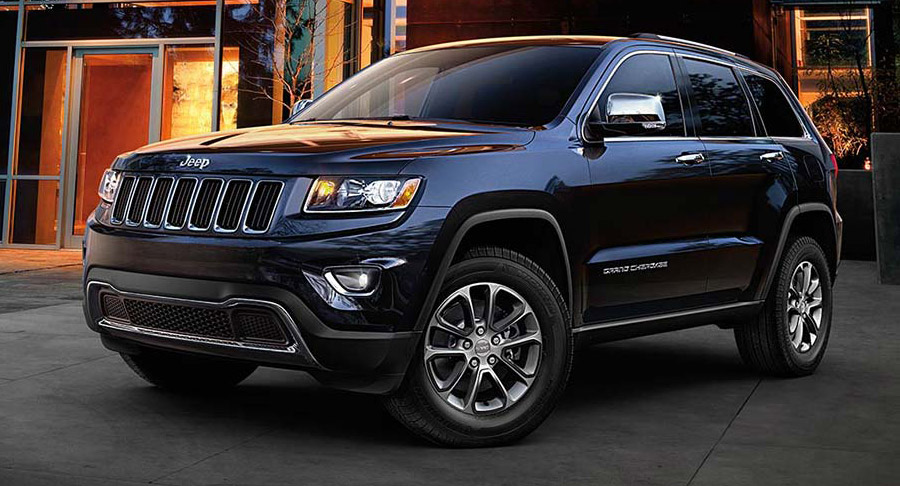 The Jeep Grand Cherokee is an iconic mid-size SUV that offers rugged style, potent performance, and impressive utility. With plenty of power under the hood, towing and hauling heavy loads is a simple task. Inside, the used Grand Cherokee is roomy and refined, offering an excellent space for a road trip. When it first hit the pavement, the Grand Cherokee was a true pioneer. Its dependable performance and comfortable cabin helped to usher in the SUV craze of the era. Check out our guide to learn more about why the used Grand Cherokee has been so popular over the years.
Used Jeep Grand Cherokee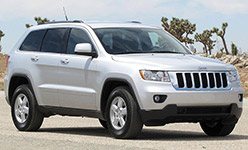 For used Jeep Grand Cherokee buyers, there's no better option than the fourth-generation Jeep Grand Cherokee. These models hit the off-road in style, rolling over rugged terrain with ease. Browse a range of engine options for the performance you crave. The 6.1-liter V8 engine cranked out 420 horsepower for a truly athletic experience. Properly equipped, the used Jeep Grand Cherokee can tow up to 7,400 pounds.
Inside, these family-friendly models deliver a clean-cut, handsome design. The Grand Cherokee cabin also sports high-quality materials, making you feel like you're driving a much more expensive SUV. From behind the wheel, you'll love the Grand Cherokee's ride height and plush, supportive seating. In back, the fourth-generation cabin treats passengers to increased elbowroom.
Besides major comfort, you'll find plenty of tech features. The Uconnect infotainment system links to your smartphone to perform a wide range of helpful tasks. Use voice command technology to send or read text messages. Bluetooth wireless utility means you can stream music from devices. The modern used Grand Cherokee also offers increased safety, with advanced systems that actively scan your surroundings for danger. These include blind spot alert and forward collision warning. The rearview camera makes backing up quick and easy.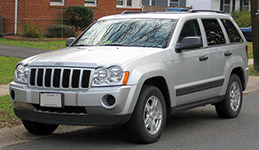 These updated models proved better than ever. The new independent front suspension took the Grand Cherokee performance to the next level, creating a smoother, sportier ride. Off-road, the second-generation models were in a class of their own, traversing rugged trails with total ease. With the 3.7-liter V6, this family-friendly SUV didn't just produced 210 horses – it also earned up 22 mpg on the highway.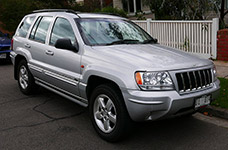 The second-generation Grand Cherokee built upon the first's rugged capabilities with increased engine power and modern safety gear. With the 4.7-liter V8 engine, the Grand Cherokee cruised to top speeds with 235 horsepower. The new rear suspension offered a smoother ride.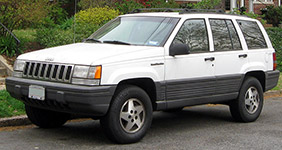 When the Jeep Grand Cherokee first appeared, it offered a larger alternative to the successful Jeep Cherokee. Drivers loved its four-wheel-drive performance and rugged capabilities. Under the hood, a V8 engine churned out some serious power.