Used Jeep Wrangler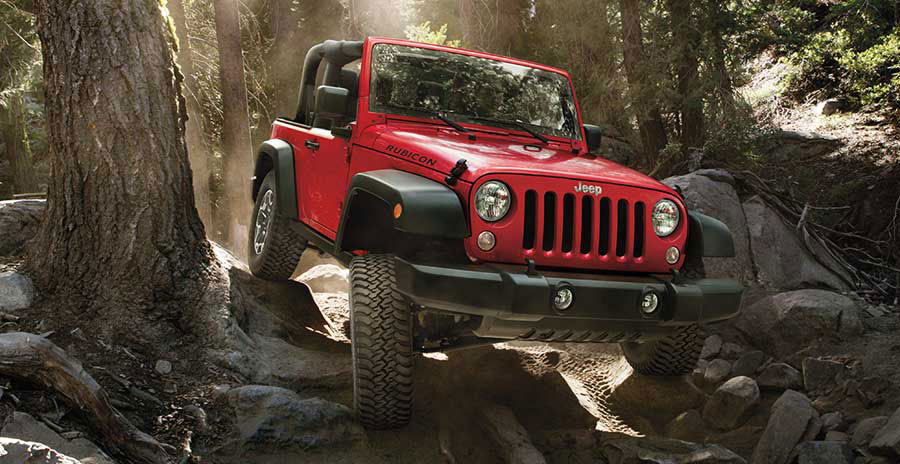 The used Jeep Wrangler is a highly motivated off-road SUV that brings the heat with four-wheel drive, rugged suspension gear, and a dependable performance. What was once the original military Jeep is now an American off-road favorite. In fact, there's no better choice when you want to roll over anything from desert sands to serious boulders. Now in its third generation, the used Jeep Wrangler has only become stronger and more adventurous.
Used Jeep Wrangler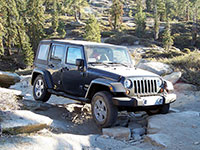 The modern used Jeep Wrangler offers bigger and better models. Shoppers could now choose a four-door body style for a roomier cabin and easy access to second-row seats. Behind the rear seats, these four-door models provide best-in-class cargo space for your favorite outdoor gear. These new four-door models are as hardy as their two-door counterparts, offering a fold-down windshield and removable doors for especially rugged rides.
No matter which used Jeep Wrangler model speaks to your needs, you'll find it well equipped with comfort and convenience features. With the three-piece hard top, you can lock out the elements whenever you want. Switch to the soft top to enjoy the sunroof. Keyless entry saves time in the parking lot. If you stray too far off the map, the navigation system helps you get back on track.
The modern Jeep Wrangler is also big on safety. The Insurance Institute for Highway Safety gave the Wrangler its top score of "Good." Antilock disc brakes offer excellent driver control in stormy settings. Hill start assist keeps the Wrangler from rolling backward at stops.
Under the hood, the Wrangler packs some major punch. The 3.6-liter V6 engine generates 285 horsepower and 260 pound-feet of torque, sending you over rugged terrain like the breeze. The engine is paired with a six-speed manual or five-speed automatic transmission. The standard all-wheel-drive system includes high- and low-range gearing to enhance your off-road experience. The premium Rubicon model takes performance to the next level, with hardware that includes uniquely short gearing and an exclusive transfer case with an extra-low crawl ratio.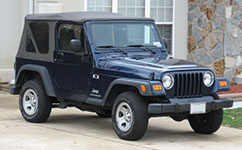 The second-generation Wrangler introduced a number of improvements. The new Quadra-coil suspension meant a smoother, more refined ride on the pavement and a tougher performance on the trail. The Wrangler's new antilock brakes meant stronger stops and greater driver authority over slick roads. Inside, the second-generation models looked sleek and modern. However, the cabin was still designed to take any off-road abuse you could throw at it.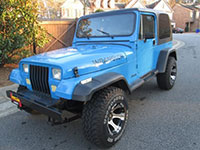 From the very beginning, the Jeep Wrangler was a first-class off-road SUV. It was loaded with hardware – including skid plates and transfer case crawl gear – designed to maximize rugged performance. Thanks to its generous ground clearance, it cruised through serious trails with ease.